Get your New Year off to a fresh start with these healthy habits!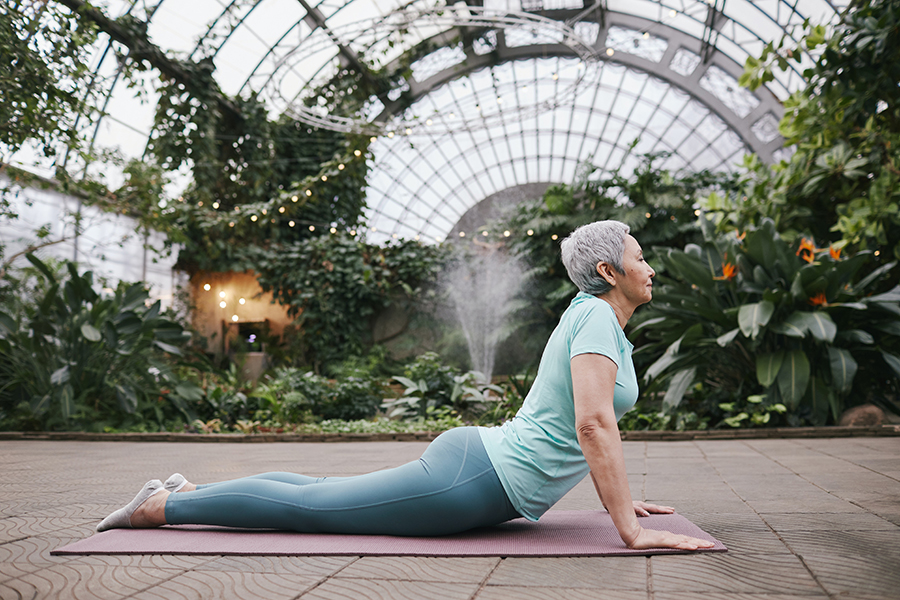 Developing healthy habits can completely change how you feel physically, mentally, and emotionally. And starting these new self-care habits doesn't have to be a chore — it can be fun!
Let's look at some tips for healthy habits that can help you thrive in the new year.
Find an exercise routine you love
Cook some new healthy recipes
Set actionable health goals
Give yourself time to de-stress
Improve your sleep hygiene
Download helpful apps
Think about your reasons why
Find more details on these healthy habits below! As always, be sure to check with your doctor before making any significant lifestyle changes.
Find an exercise routine you love
We all know that exercise is vital for our health. The trick to getting regular exercise is to find a workout that you actually look forward to. Plodding along on a treadmill isn't the only option!
Think about exercises like:
Zumba/dance workout
Hiking nature trails
Bicycling
Kayaking or canoeing
Swimming laps
Kickboxing
Group gym classes
Home video classes
Read about great cardio exercises for seniors here.
Cook some new healthy recipes
When life gets busy or stressful, sometimes our diets are the first things that suffer. Fast food, microwave convenience meals, and packaged snacks or desserts may actually end up making you feel worse. If you can carve out some time to spend in the kitchen, home-cooked meals full of herbs, spices, and healthy ingredients can improve your day and long-term health.
Check out some of our favorites in these roundups:
Set actionable health goals
Everyone's health and personal situations are different, so it's essential to make room for your own individualized goals too. Maybe your doctor recommends lowering your blood pressure or cholesterol, shedding a pound or two, or quitting smoking. Figure out your personal goals and start taking steps to achieve them.
Give yourself time to de-stress
Stress is something that affects all aspects of our health. Practicing regular stress-lowering self-care can boost your immune system, improve your emotional peace and wellbeing, and even lengthen your life.
The best way to de-stress is really up to you, but some good stress management ideas include deep breathing or meditation, gratitude practice, and staying connected to friends and family.
Improve your sleep hygiene
Sleep comes with many health benefits, including better mental focus, weight regulation, and more energy. If you struggle to get a night of quality shut-eye, "sleep hygiene" habits can help. Similar to a skincare routine, sleep hygiene is a collection of practices that promote restfulness. Here are seven tips for better sleep, including limiting screen time, keeping a regular schedule, and upgrading your bedroom comfort.
Download helpful apps
Smartphone apps can be perfect for keeping you organized and on track with your health goals. Explore these health and wellness apps to do things like tracking what you're eating, how much water you're drinking, how well you're sleeping, and more. You can also check out these workout apps to track workouts, search for nearby fitness classes, follow along with yoga sessions, and more.
Think about your reasons why
New Year's resolutions famously tend to taper off by February or March. That's why you need to remember your reasons to stay motivated and keep your healthy habits going! Do you want to be able to chase the grandkids around the yard and watch them grow up? Complete a cross-country hike? Feel more energy and zest for life each day?
Whatever your reasons are, make it your goal to introduce new healthy habits into your life this year and maintain them in the years to come. Keep browsing our health and wellness blog for more tips and ideas!