No Cost Captioning Service

Free Installation Support
"Mom is happy that she can now communicate with her family and friends"
"I don't know how I could manage without my CapTel phone. It's been a blessing."
"I have not been able to talk on the phone for 10 years. Now I talk to my daughter in New York and my brother in Alaska. Thank you, CapTel."
"I really am so grateful for the CapTel telephone and the service. I cannot put it into words how wonderful it has been."
"CapTel has helped me very much and relieves the stress I used to have when talking on the phone. It's great!"
New! See Captions on Your Mobile Phone 
Now you can see captions during your mobile phone conversations, thanks to the new Hamilton Mobile™ CapTel® app, available for CapTel users to download for iOS devices.  Enjoy the same captioned telephone experience you rely on at home/work, now for mobile devices.
Available at no cost for people with hearing loss. Download at:

For more information visit Hamilton Mobile CapTel app.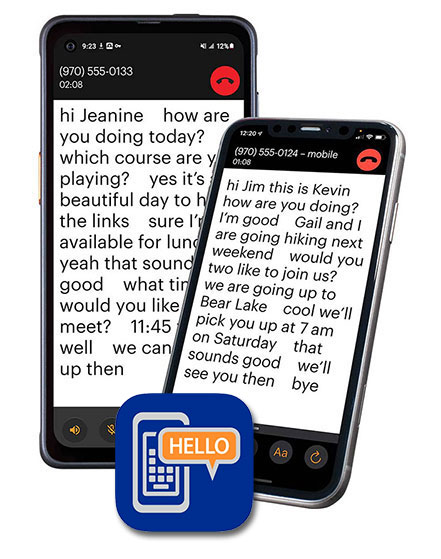 Proud Sponsor
CapTel is active in communities nationwide, helping raise awareness for people with hearing loss. Look for CapTel in your neighborhood!