Get inspired with these ideas that also come with various health benefits.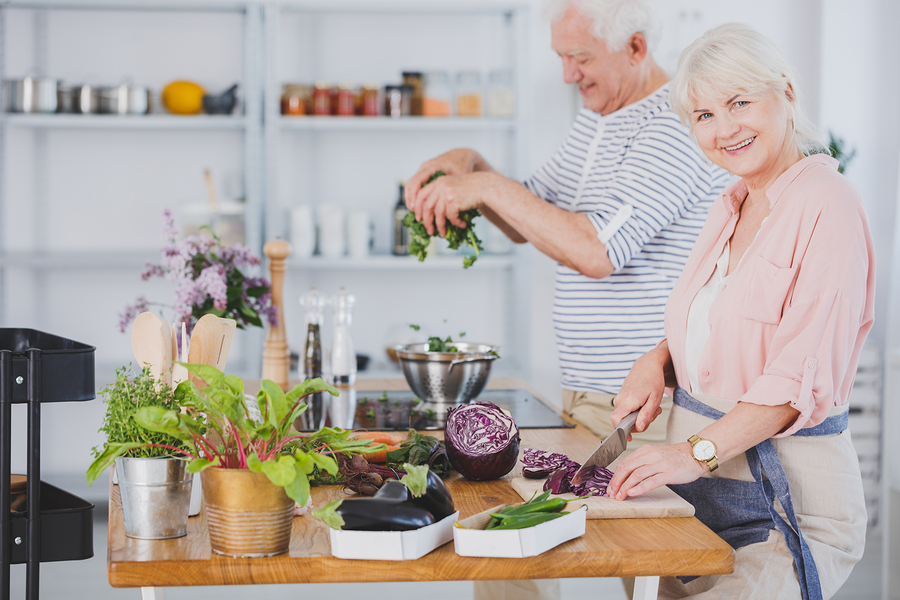 If you're looking to explore a new hobby, what better time to take the plunge than a new year? Whether it's something you've always wanted to do or something you used to do but stopped, creative and leisure activities often lend much more than fun – they can also be good for your health. Check out the following hobbies for seniors and their various mental or physical health benefits to see if any of them stir your interest:
Cooking
Dancing
Cards and board games
Nordic walking
Bicycling
Gardening
Group sports
Let's dive into these hobbies for seniors and how you can benefit from them.
Cooking
Cooking at home can have many beneficial health and lifestyle outcomes. The more often people cook at home, the healthier their diet tends to be, and the risk of obesity and diabetes both drop. You also get to choose healthy ingredients, learn new recipes and techniques, and share the tasty meals you create with friends and family. If this hobby interests you, try making it a goal to experiment with one new recipe every month—you may discover a new favorite! We have suggestions for healthy dessert recipes, soup recipes, Thanksgiving recipes, and fresh spring recipes on our blog.
Dancing
The wonderful thing about dance as a hobby for seniors is that there are so many different types to suit all interests. Consider choosing one based on the style of music you enjoy. From square dancing for country lovers to ballroom dancing for those who enjoy classics, these dance exercises for seniors combine fun, movement, and social opportunities for an all-around good time. Dancing can also benefit your heart, brain, and mood, making it an enjoyable feel-good hobby to try in 2020.
Cards and board games
Mental stimulation plus fun with friends—what could be a better hobby for afternoons or evenings? Perhaps you'd like to play classics like chess and checkers, card games like hearts and pinochle, battle-style games like Risk and Stratego, or vocabulary-based games like Scrabble. If you already have a gaming group interested in trying new activities, explore some of these top-rated board games like Carcassonne, Splendor, Catan, and Ticket to Ride. Playing board games is associated with healthy cognitive aging, among other health benefits for seniors.
Nordic walking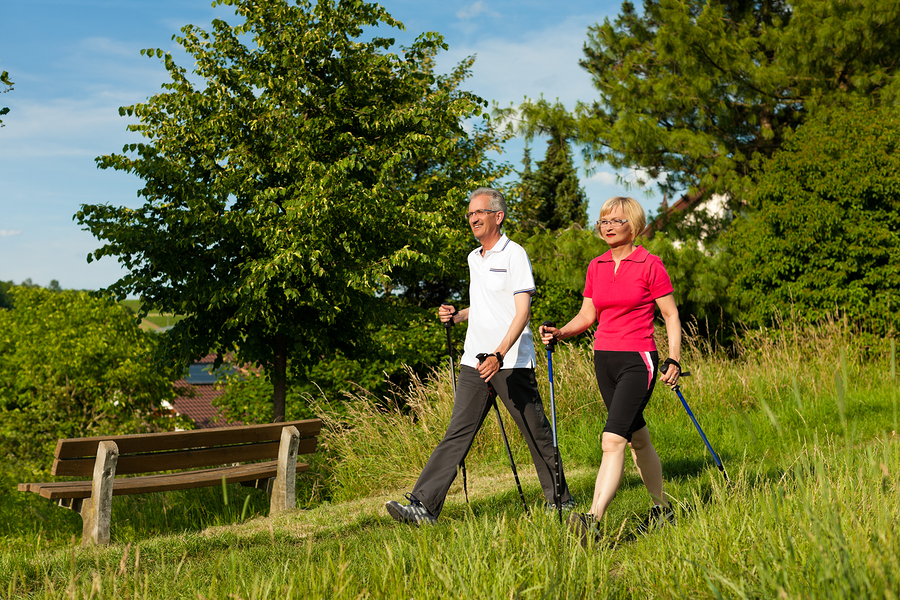 There are many health benefits of walking, but Nordic walking kicks it up a notch. It incorporates specially weighted poles to engage 80% of your muscles for a full-body workout. Plus, depending on where you walk, it can get you out in nature to enjoy the many physical and mental benefits of exploring the great outdoors. If Nordic walking sounds like it would be up your alley, talk to your healthcare provider to ensure it's right for you.
Bicycling
Because bicycling is a low-impact exercise, it's a great hobby for seniors who may be concerned about joint pain. In addition to being good for your heart and easy on the joints, riding a bike may also help slow aging by reversing muscle decline and improving immunity. As with any exercise, be sure to talk to your doctor before starting a new routine.
Gardening
Did you know that gardening is a hobby for seniors that has physical, mental, and emotional health benefits? From boosting vitamin D levels and lowering stress to sharpening the mind and building relationships with others, there are a host of healthy reasons to embrace your green thumb. Much like cooking, you get a delicious result too! Start a plot in your backyard or join a community garden to share the joy of growing food or plants with friends and neighbors.
Group sports
If you're craving a little healthy competition once the warmer months roll around, consider building physical skills and friendships through group sports. Check your local recreation centers to see if they have senior sports leagues that you'd like to try. Many local parks also allow you to organize your own—from softball to tennis. Bowling and golf are other popular options for seniors. Whatever sport you choose, you can enjoy health benefits, including cardio, building muscle, and sharpening instincts and reflexes. Before you sign up, talk to your doctor before starting any new physical activity.
Check out these Olympic sports for staying active in the winter and tips for playing summer sports with hearing loss on our blog.
If you're looking for a healthy and fun way to spend time in 2020, these hobbies for seniors may serve you well into the New Year and beyond.
To learn how a CapTel captioned telephone can help people with hearing loss stay connected to family and friends, call us today at (800) 233-9130.