Find the best CapTel captioned telephone for your personal preferences.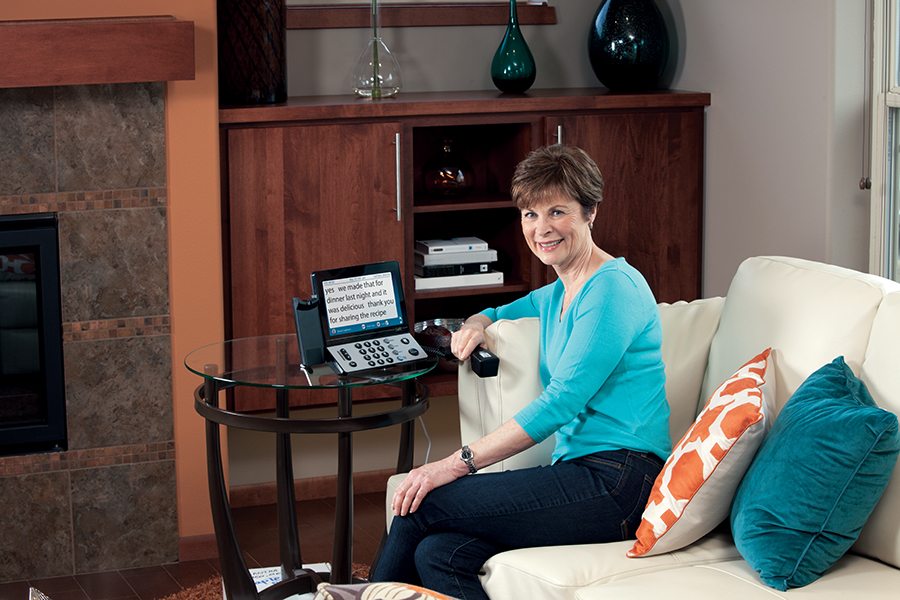 CapTel captioned telephones display written captions of everything your callers say to help ensure you catch every word. These hearing loss telephones come in four different models:
In this selection guide, we'll help you learn more about the features of each CapTel captioned telephone to help you find the best option for your personal preferences and needs.
All CapTel hearing loss telephones have the following features:
Volume and tone frequency control
Built-in phone book
Ability to turn captions on and off
Adjustable volume control (up to 40dB gain)
One-touch access to customer service 24/7
Easy-to-follow menu system
Caller ID capable
Captioned answering machine messages
Adjustable font sizes and colors
However, there are a few distinctions that make each captioned telephone unique. Read below to discover which hearing loss telephone is right for you.
If you have low vision
The CapTel 880i is designed specifically for people with low vision who find standard-sized captions challenging to read. This model features extra-large font sizes and display options for easy reading.
If you like the traditional styling of a telephone
The CapTel 880i, 840i, and 840 feature a design that most closely resembles a traditional telephone. The receiver, buttons, and feature placement will look familiar, but they each have the addition of an easy-to-read display screen where you can read captions of your telephone conversations.
If you like a contemporary design with touch-screen technology
The CapTel 2400i is the most contemporary among these hearing loss telephones. It features touch-screen technology that functions just like a tablet computer (i.e., iPad) where you swipe and press your finger to the screen to make selections. Other distinctive features of CapTel 2400i include dial-by-picture and Bluetooth® wireless technology.
If you do not have access to high-speed internet
The CapTel 840 is ideal for people with hearing loss who do not have access to high-speed internet. This captioned phone for hearing loss works with your standard analog telephone line to carry both the captions and the voice of the conversations to your phone.
To learn more about the equipment needed to use a captioned phone for hearing loss, check out this helpful article to ensure you're fully equipped to set up and use any CapTel phone.
If you've been shopping for hearing loss telephones for a while, you've likely found many different options available. However, the benefits of captioned phone technology for hearing loss make it easy to see how these phones can make a difference. From the convenience of making calls without relying on others to the peace of mind that you'll catch every word, CapTel captioned telephones have many perks for people with hearing loss.
If you have questions about CapTel captioned telephones, check out our hearing loss telephone FAQ article where we answer questions about how it works, how much it costs, and other important information that can aid your selection process.
If you or someone you know may benefit from CapTel captioned telephones, shop phones for people with hearing loss on our website or call (800) 233-9130 for customer assistance today.