Make the most of a three-day weekend with these fun destinations.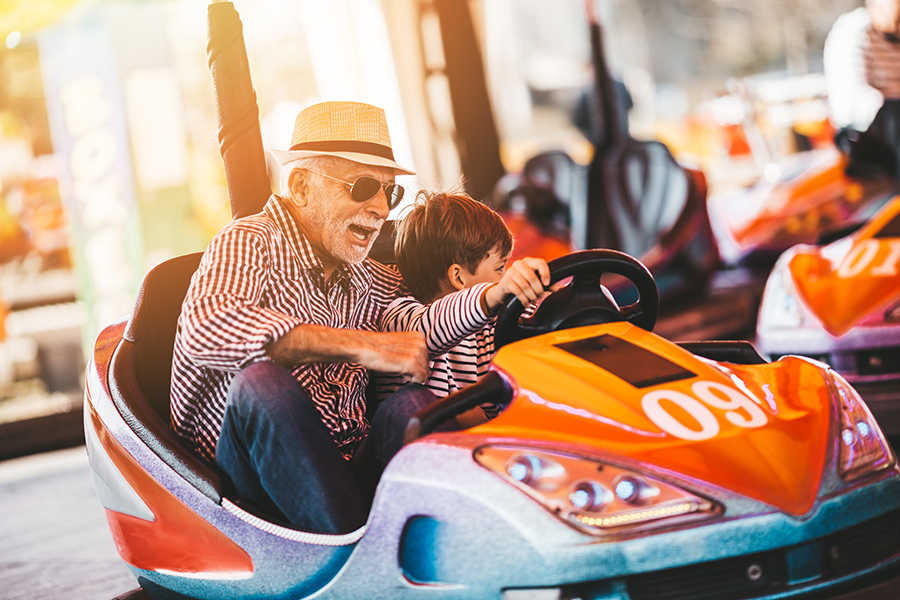 Are you feeling the itch to get away, but don't have the time for a more extended vacation? Long weekends are the perfect compromise! They give you enough time to get away for a change of scenery, plan a slew of fun activities, and return feeling refreshed.
If you experience hearing loss, you can save yourself a lot of time and planning by choosing hearing-loss-friendly travel destinations that are relatively close to home for an easy long weekend escape.
Here are some ideas to start with:
Local state or national parks
Amusement parks
Hearing-loss-friendly cities
The beach
Hotel staycations
Let's look at some tips for planning your trip to these hearing-loss-friendly travel destinations!
Local state or national parks
Since these are scattered all around every state in the United States, they're a perfect option for any outdoorsy types planning a weekend getaway! There are some parks featured on our list of hearing-loss-friendly road trip destinations, but the country has so many more beautiful places to see. Before you go, check out the park's website to see their accommodations for visitors with hearing loss, such as captions on visitor center films, sign language interpreters, and assistive listening devices available on loan for free or rent for a small fee.
Many state and national parks also have campgrounds, so if you have an RV or tent camping gear, you're all set! Here are some tips for camping with hearing loss. Pack your hiking shoes and break out the s'mores!
Amusement parks
Got a family full of thrill-seekers? Pack them all up for a long weekend at your closest theme park, like Disney, Universal, Cedar Point, Six Flags, or a local favorite. Many of the larger theme parks are well-equipped with hearing loss accommodations, so you can enjoy all the attractions just as much as your companions.
Hearing-loss-friendly cities
Big cities generally have something for everyone to enjoy, whether you're a foodie, history buff, boutique shopper, photographer, sports fan, famous landmark wanderer, or any other type of traveler. Here are some of our favorite cities for travelers with hearing loss, including Phoenix, Branson, and San Francisco.
The beach
A three-day weekend like Labor Day gets people flocking to the beach for a reason! Whether your beach vibe is splashing in the sea or relaxing in the sunshine with your toes in the sand, there's nowhere better on a summer weekend. Reserve a beach house or beachfront hotel for a long weekend at your closest beach. If you don't live close to an ocean, lakefront beaches can be equally wonderful! Follow this advice for a hearing loss-friendly beach vacation.
Hotel staycations
You don't have to go far away to have an amazing long weekend! Sometimes, you're just feeling stir-crazy in the house and need a change of scenery for a couple of nights. Pick a hotel with appealing on-site amenities like pools, hot tubs, spas, and restaurants, and spend the weekend treating yourself! Use these tips for hotel stays with hearing loss to book the right place for your needs.
Ready to start packing for one of these hearing loss-friendly travel destinations? You don't need a huge suitcase for a three-day weekend, but here are six things you shouldn't forget!