This Grandparents' Day, plan a trip with your youngest family members to one of these crowd-pleasing destinations.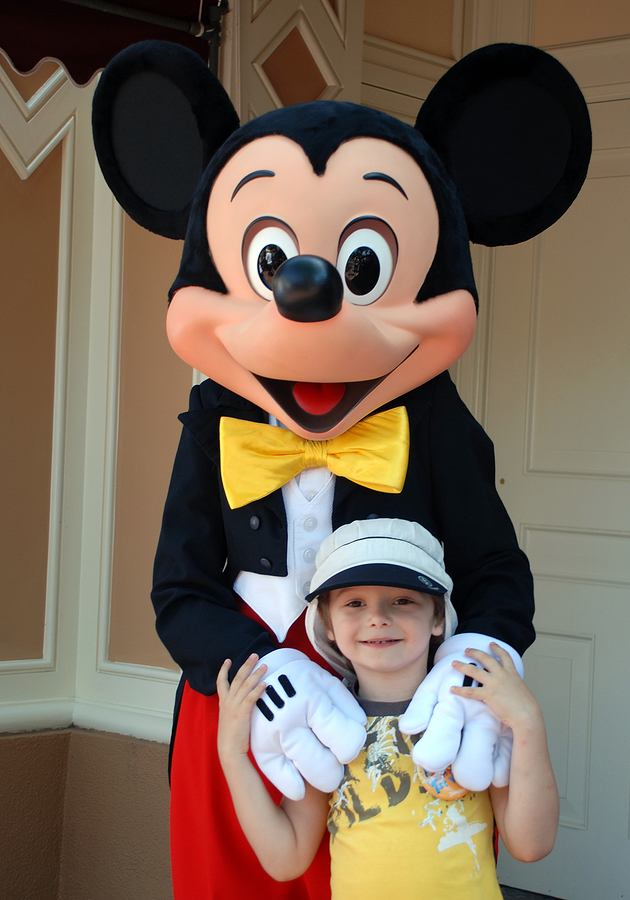 If you're searching for a fun way to spend Grandparent's Day, consider rounding up your grandkids and planning a family getaway together. There are many hearing loss-friendly vacation places that are ideal for children and equally enjoyable for grandparents. Here's a list of five hearing-loss friendly travel destinations you and your grandkids are bound to enjoy together:
1. Orlando, Florida
2. Branson, Missouri
3. Seattle, Washington
4. Phoenix, Arizona
5. San Francisco, California
Keep reading to learn more about the memories you can make at each of these kid- and grandparent-approved vacation destinations.
1. Orlando, Florida
Walt Disney World in Orlando, Florida is a magical place for visitors of all ages. Create a fun-filled itinerary you're sure to remember, including water and theme parks, character experiences, dining, shopping, entertainment, tours and other exciting attractions. This famous entertainment complex is a hearing loss-friendly vacation place where dreams really can come true! If you visit Walt Disney World, you'll find assistive listening devices, handheld and video captioning options, available sign language interpretation, and written aids inside the parks.
2. Branson, Missouri
Branson, Missouri is a family-friendly getaway where you can step back in time at Silver Dollar City, an 1800s theme park. Visit Guest Relations to pick up an assisted listening device for any of the indoor theaters there. If you and your grandkids love the water, head to Table Rock Lake to swim, boat, or parasail above it all. You can also check out one of more than 100 live shows, like the thrilling Dolly Parton's Stampede dinner attraction, where you can request hearing assistance in advance to make the most of your experience.
3. Seattle, Washington
This hearing loss-friendly travel destination features fun and wondrous stops that will appeal to both you and your grandkids. Visit the colorful gum wall or Giant Shoe Museum at Pike Place Market, explore the legendary Space Needle, take in a show in the hearing-looped Seattle Children's Theatre, or marvel at marine life at the Seattle Aquarium where you can arrange for an ASL interpreter with two weeks' notice.
Discover more hearing loss-friendly activities in Seattle here.
4. Phoenix, Arizona
If you and your grandkids love baseball and warm weather, head to sunny Phoenix, Arizona for a Diamondbacks game at Chase Field between April and October. Pick up an FM assisted listening device at Guest Relations to amplify the public address system at the stadium. As the day heats up, head for the cool air-conditioned Children's Museum of Phoenix where you can enjoy memorable exhibits and experiences. ASL interpreters are available by request and admission is free on the first Friday evening of every month.
Check out more hearing loss-friendly activities in Phoenix here.
5. San Francisco, California
San Francisco is home to countless attractions that you and your grandkids are sure to enjoy. Ride up and down some of the steepest streets in the city aboard the Powell/Hyde cable car line, walk or bike along the famed Golden Gate bridge, or stroll the Muir Woods National Monument among the towering redwood trees where assistive listening devices are available. Don't forget to stop at the historic Ghirardelli Square for shopping, dining, and plenty of indulgent chocolate everyone will love.
When you return, keep the memories alive with regular phone conversations with your grandkids as you reminisce over your travels. If you're having trouble catching every word, a CapTel captioned telephone will provide captions of everything they say.
In honor of Grandparents' Day, we hope this list of hearing-loss friendly vacation places to take your grandkids will inspire you to make precious memories with the youngest members of your family. Whether you travel near or far, just being together is what matters most. For more articles on traveling with hearing loss, visit our blog today.