[fusion_builder_container hundred_percent="no" equal_height_columns="no" menu_anchor="" hide_on_mobile="small-visibility,medium-visibility,large-visibility" class="" id="" background_color="" background_image="" background_position="center center" background_repeat="no-repeat" fade="no" background_parallax="none" parallax_speed="0.3″ video_mp4="" video_webm="" video_ogv="" video_url="" video_aspect_ratio="16:9″ video_loop="yes" video_mute="yes" overlay_color="" video_preview_image="" border_size="" border_color="" border_style="solid" padding_top="" padding_bottom="" padding_left="" padding_right=""][fusion_builder_row][fusion_builder_column type="1_1″ layout="1_1″ background_position="left top" background_color="" border_size="" border_color="" border_style="solid" border_position="all" spacing="yes" background_image="" background_repeat="no-repeat" padding_top="" padding_right="" padding_bottom="" padding_left="" margin_top="0px" margin_bottom="0px" class="" id="" animation_type="" animation_speed="0.3″ animation_direction="left" hide_on_mobile="small-visibility,medium-visibility,large-visibility" center_content="no" last="no" min_height="" hover_type="none" link=""][fusion_text]
Among the many regions of the U.S., there is perhaps none as starkly majestic and stunningly beautiful as the Southwest. With miles and miles of desert, cacti and mountains, states such as New Mexico, Utah and Arizona attract a wide variety of visitors each year. However, these areas offer much more than miles of beautiful, natural landscape. There are a number of metropolitan centers that provide visitors the best of big city life combined with the natural beauty of the region. One of these is Phoenix, Arizona.
Known for its cacti, spicy food flavors and perfect baseball weather, this capital city is a must-see for travelers in the Southwest. If you're planning a trip to Phoenix, make time for some of these hearing loss friendly activities:
1. Chase Field 
Whether you're a lifelong baseball fan or a casual sports enthusiast, catching a game at Chase Field is a must during the baseball season. From April through October, you can watch the Arizona Diamondbacks play on their home field, usually multiple times a week.
The stadium has several options available to ensure that fans with hearing loss are able to enjoy the game. You can visit Guest Relations to check out FM assisted listening receivers that will amplify the public address system in the stadium. There are also AM/FM radio signal amplifiers for improved reception if you would like to listen to the game on the radio. Captioning is displayed on the large screen in centerfield, so choosing a seat with a direct line of sight to the screen may be helpful.
2. Local Cuisine
While in Phoenix, be sure to take time to sample some of the local cuisine. The region is well-known for its Southwest flavors, from carne asada tacos to huevos rancheros. However, there's really something for everyone in this city, which is quickly becoming a foodie haven.
If you're looking for a quiet restaurant to make conversation easier, PhoenixRestaurants.com has a list of recommendations that include Donovan's of Phoenix, Sassi, Phoenix City Grille, Quiessence, J&G Steakhouse, Bistro Provence, D.VINE, Hanny's and The Grill at Hacienda del Sol.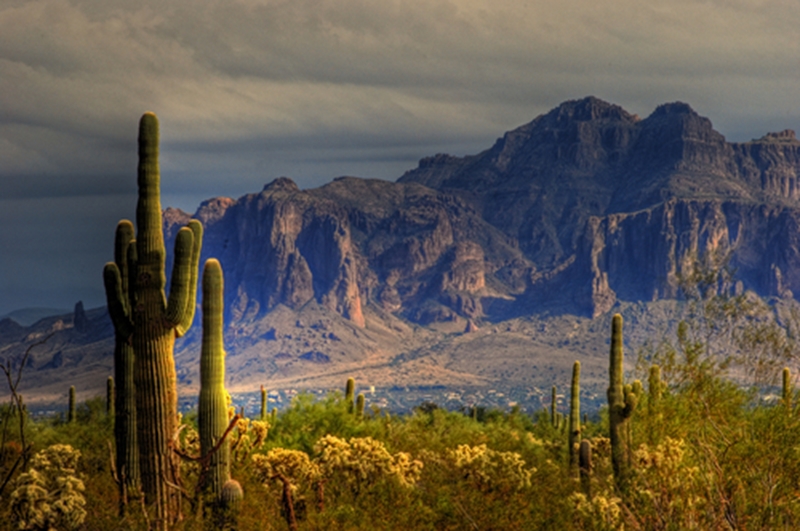 3. Phoenix Symphony
During your visit, make some time to take in a performance at the Phoenix Symphony. The program offers numerous concert series and other events throughout the year that provide a number of opportunities for every musical preference. The venue offers an infrared Assistive Listening System for visitors with hearing loss. There are also headsets that can be borrowed free of charge at the coat check.
4. Camelback Mountain
If you want to spend the day outside, consider lacing up your hiking boots and dedicate the afternoon to hiking Camelback Mountain. Walk the trail past cacti and local flowers and you'll be rewarded at the top with a beautiful view from 2,704 feet.
With the right shoes, sunscreen and a bottle of water, this hike is doable for people of almost all experience levels.
5. Musical Instrument Museum
Phoenix is home to a number of interesting museums, including the Musical Instrument Museum. The venue contains more than 6,500 instruments from around the world and holds regular events that celebrate a variety of musical styles.
Guests with hearing loss can borrow assistive listening systems from Guest Services during their visit. Transcripts are also available for videos with singing or minor English narration, and instructive videos include captions.
[/fusion_text][/fusion_builder_column][/fusion_builder_row][/fusion_builder_container]