Pack up the car and head out to these hearing loss-friendly road trip destinations.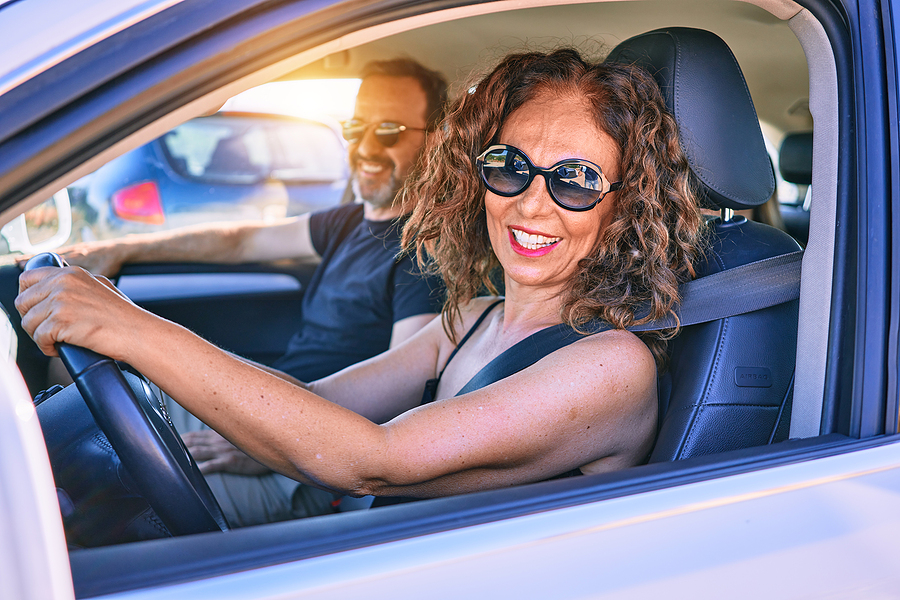 Road trips are a classic way to see all the sights America has to offer—and there are many to choose from! Plotting your route around hearing-loss-friendly road trip destinations means you can ensure there's something for everyone to enjoy in your travels.
When choosing hearing-loss-friendly road trip destinations for your future vacations, you'll want to look for places full of visual beauty and attractions that offer written guide materials or other hearing loss accommodations. It's also a perk if the destination isn't typically too crowded and loud!
As you are planning for future trips, once travel experts advise that it's safe to do so, it's important to research what, if any, parts of these attractions may be closed or unavailable due to ongoing COVID-19 safety protocols. While many of these destinations are open, they may have slightly modified operations to ensure guests' safety. The majority of these attractions also have the benefit of being outdoors, making it easy to explore in the fresh air at a safe distance from others.
Here are some of our top hearing-loss-friendly road trip destinations all around the country:
Mount Rushmore
Sequoia National Forest
Muir Woods
Fort Sumter
The National Mall and Memorial Parks
White Sands National Monument
U.S. National Parks
Let's look at what makes these destinations so unique, and why you should incorporate them into your future post-COVID-19 travel plans!
Mount Rushmore
If you find yourself traveling through the northern part of the country, Mount Rushmore is a classic road trip stop for anyone who enjoys American history. Admire the 60-foot-tall statues carved dramatically into the natural landscape, then pose with statues and read plaques at the nearby Presidential Wax Museum. South Dakota also has plenty of hiking trails, state and national parks, and scenic roads to keep you busy and away from noisy crowds on your Rushmore road trip.
Sequoia National Forest
Find a change of scenery in Sequoia National Forest, where you'll be surrounded by some of the largest trees you've ever seen! You can learn more about these extraordinary surroundings by watching visitor center films equipped with captioning, audio description, and assistive technology. As you drive, keep an eye out for wildlife and stop at Northern California's many scenic viewpoints. And be sure not to miss a tour at Crystal Cave, where ASL translations and assistive listening devices are available.
Muir Woods 
While you're in California, don't leave out the redwoods! Giant sequoias are tall with immense trunks, but redwoods have them beat in the height department, and Muir Woods is the perfect place to see them. You can request assistive listening devices to use on ranger-led tours, and check out these ASL orientation videos before visiting.
Fort Sumter
If your road trip is taking you in more of a southeast direction and you're something of a history buff, this sea fort is one of the most important Revolutionary War-era locations to explore. Located on an artificial island, it's only accessible by boat, so you get a sailing trip and a tour out of this stop. You can request a printed museum guide with text, images, and quotes to enrich your tour and make sure you don't miss any details.
The National Mall and Memorial Parks
Speaking of history, there's no better location to get your fill than the National Mall in D.C. There are more than 100 remarkable monuments and memorials across the National Mall and Memorial Parks! You can wander between the Lincoln Memorial, World War II Memorial, MLK Jr. Memorial, the Constitution Gardens, and many more. If you're trying to avoid crowds, late August and early September is a great low season to plan your trip. Read more about hearing-loss-friendly activities in Washington, D.C!
White Sands National Monument
Heading down to the southwest, you'll marvel at the beauty of white sand dunes against the blue sky at the White Sands National Monument and park in New Mexico. Hearing loss accessibility options at the park include captioned visitor center films, written guides, and assistive listening devices for ranger programs.
U.S. National Parks
We've touched on some of America's beautiful national parks for these hearing-loss-friendly road trip destinations, but there are so many more for you to enjoy! The National Park Service is very conscious about making park experiences accessible for everyone to enjoy. Explore this parks map to learn about the many different parks, preserves, historic sites, memorials, and accessibility features.
When it's safe to travel again, get ready for your trip by checking out our road trip tips for travelers with hearing loss!