9 gift ideas for friends and family with hearing loss.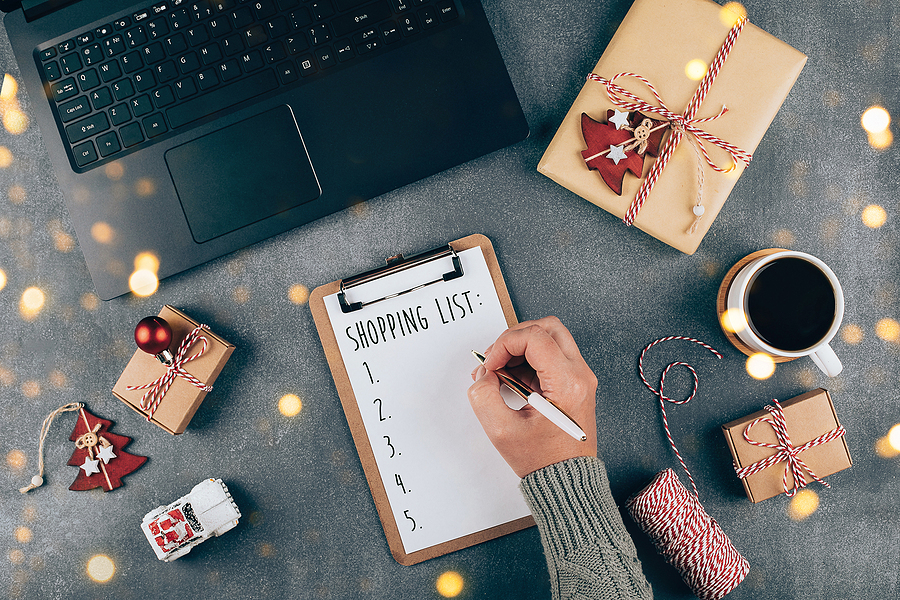 Do you have a family member or friend with hearing loss? Follow our holiday gift guide for great suggestions of thoughtful and fun gifts tailor-made for people with hearing loss.
Our hearing loss holiday gift guide includes the following gift options:
Light-up/vibrating alarm clock
Fun accessories
Captioned telephone
TV equipment
An inspiring book
Good earplugs
Smart doorbell
Hearing aid accessories
Personal listening devices
Explore the full holiday gift guide to learn more about each of these options!
Light-up/vibrating alarm clock
Most of us hate waking up to a blaring alarm—but for many people with hearing loss, that's not an option. Try gifting a gently brightening sunrise alarm clock, a vibrating watch, or a bed shaker, for an upgrade to their morning routine.
Fun accessories
When people with hearing loss are attending events or meeting new people, it can help to have a fun accessory that can give others a heads up about their hearing loss. This could be a cute pin, piece of jewelry, T-shirt, etc.
Etsy is a great place to look for these. Check out some of these options that make good stocking-stuffer ideas for loved ones:
Captioned telephone
At CapTel, we've heard firsthand from people whose lives have been changed by getting a captioned telephone.  It allows people to connect with friends and family over the phone, without worrying about missing what someone is saying on the other end of the line. This gift is much more than just a phone.
Shop our selection of captioned telephones here to choose the right model for your loved one!
TV equipment
Are you shopping for a television or movie buff? Make their viewing experience better with a TV accessory for hearing loss. Ideas include TV headphones, wireless TV listener devices, speakers that improve sound clarity, and more.
An inspiring book
If your giftee is more of a bookworm, it's a thoughtful gift idea to get them a book that features characters or authors they'll relate to.
For specific book ideas, check out our articles:
You can also get them into e-books by gifting them a reading app or device like a Kindle.
Good earplugs
No one knows the importance of hearing protection more than people with hearing loss. We should all make a habit of carrying earplugs in our cars, bags, and jacket pockets in case we encounter a dangerously loud situation. Check out some of these top-rated earplugs.
Smart doorbell
It can sometimes be hard for people with hearing loss to know when a visitor is at the door, or a package was delivered since doorbells are traditionally an audio cue. Luckily, there are now various smart video doorbells on the market that send alerts to your phone, complete with a live video feed to show you who's there. Some of these can double as security cameras thanks to their motion-detection features.
Hearing aid accessories
If you have a friend or family member who uses hearing aids, accessories that help them care for and personalize their devices make for a fun, practical holiday gift. It could be a new carrying case, a dehumidifier to remove moisture, a sweatband that protects their hearing aids during exercise, or even an accessory or charm. You could also give the gift of a cool tech upgrade for their hearing aids with a Bluetooth streaming device.
Personal listening devices
Whether your giftee wears hearing aids or not, personal listening devices can improve the clarity of sounds around them. There are different types of assistive listening devices, including personal amplifiers for conversations, wireless FM devices, and more.
Has our holiday gift guide for people with hearing loss gotten you into the spirit of the season? Next, visit our article about outstanding hearing loss nonprofits where you can donate and spread the joy even further.