Spring is the perfect season for starting fresh with a new hobby!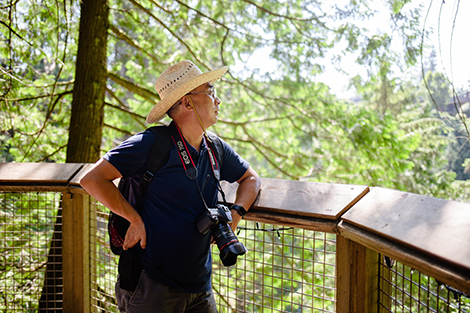 Spring is a season of renewal and new beginnings, when nature begins to brighten and the days become longer and warmer. It's the perfect time to break out of the winter doldrums and try something new!
Whether you're looking for a solo activity or something to enjoy with friends and family, consider these unique hobbies to try in the spring season:
Geocaching
Magnet fishing
Gardening
Bird watching
Joining a walking/hiking club
Trying an intramural sport
Photography
Cooking spring recipes
Let's explore these eight unique hobbies to try this year!
Geocaching
Geocaching is a treasure-hunting game that involves using GPS coordinates to locate hidden containers or "caches." It's an incredibly unique way to explore the outdoors and get some exercise while having fun and enjoying the unexpected. Spring is a perfect time for geocaching because the weather is mild and pleasant, making it a joy to spend hours outside.
Magnet fishing
One increasingly popular spring hobby is magnet fishing, which involves using a strong magnet to search for metal objects in bodies of water, such as lakes, rivers, and streams. It's a unique activity that combines the thrill of exploration and discovery with the serenity of being out in nature (and helping to clean up your favorite local water spots, too!). Spring is an ideal time for magnet fishing because water levels are typically higher, thanks to melting snow and rain.
Gardening
Whether you're planting a few flowers in a pot or starting a full-scale vegetable garden, gardening offers a myriad of health benefits — physical, mental, and even social! Plus, there's nothing like the satisfaction of seeing your hard work pay off when your plants bloom. Spring is the perfect time to begin planting many types of vegetables, flowers, and herbs. Check out these easy vegetables to grow and how to start a herb garden!
Bird watching
Spring is a great time to observe our feathered friends as they return from their winter vacations. All you need to get started is a pair of binoculars, a notebook, and a good field guide. Many birds can be spotted in the spring, including cardinals, hummingbirds, and blue jays. This is a great hobby to help you slow down and pay attention to your environment.
Joining a walking/hiking club
If you're looking for a way to get some exercise and meet new people, consider joining a walking or hiking club. The air is warm, and the trees and flowers are blooming, so you get to enjoy the scenery, get to know your fellow walkers, and harness the health benefits of walking all at once! Check Meetup.com or local social media groups to find your future trail buddies.
Trying an intramural sport
Do you miss playing team sports like you might have in high school or college? Get back to them as an adult! Joining an intramural sports team is an excellent way to stay in shape, learn new skills, and meet new people. There are plenty of intramural sports to choose from, including basketball, soccer, tennis, volleyball, softball, and more. Check your local health club or simply do an online search for intramural sports in your location!
Photography
Springtime offers plenty of beautiful photo opportunities, from blooming flowers and trees to migrating birds and other wildlife. Photography can also be a meditative and mindful activity, allowing you to focus on the present moment and take in the beauty of your surroundings. Whether you're a seasoned photographer or just starting out, spring is a great time to pick up your camera and start capturing the world around you.
Cooking spring recipes
If you're looking for a unique hobby to enjoy indoors (on a rainy spring day, for instance), consider trying your hand at seasonal cooking. From fresh salads to dishes incorporating seasonal produce, you can find plenty of ideas to keep your taste buds happy. Experiment with flavors and ingredients to come up with your own signature dishes! Get inspired with some of our favorite spring recipes here.
Now it's your turn to take the reins and choose your favorite unique hobbies to try this spring! If you're also looking to refresh your space, check out these seven DIY projects to help brighten up your home.