Make these New Year's financial resolutions and set yourself up for success in 2022.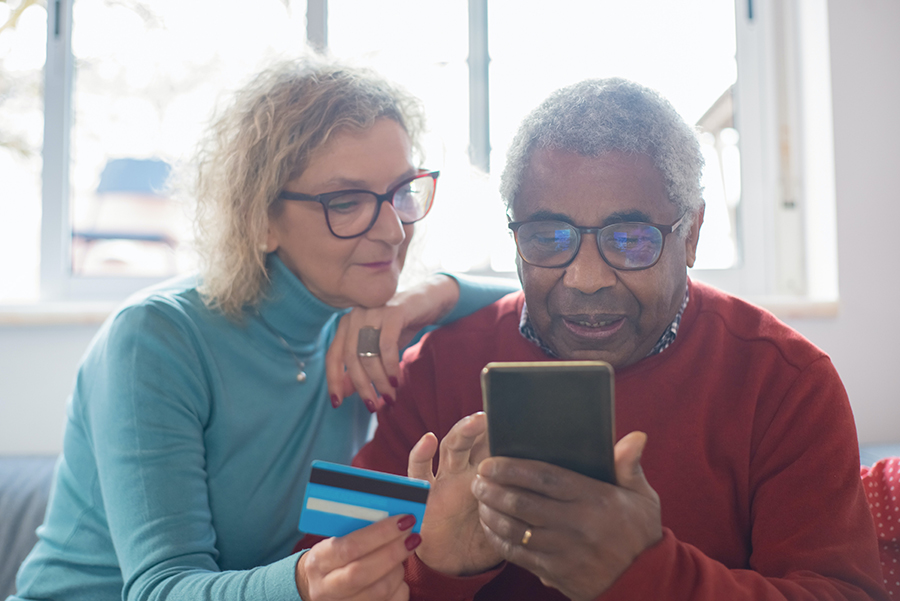 They say money makes the world go round — and while it's not the most important thing in life, having good financial habits can certainly smooth your journey through it!
Our ideal New Year financial resolutions change throughout our lifetimes. As a result, they look a lot different for seniors who are in the retirement phase of life than for a college graduate who has just started his or her career.
With that in mind, let's check out some senior-focused New Year financial resolutions to make in 2022!
Develop a retirement spending plan
Track your expenses
Talk to a professional you trust
Be vigilant against debt and scams
Update your estate plan and directives
Learn more about these New Year financial resolutions below!
Develop a retirement spending plan
When you're young, this tip is generally to make a retirement savings plan. But if you're retired, now it's time to enjoy the fruits of your labor! Sit down and take a thorough look at your financial situation, then calculate what kind of monthly and yearly budget you can afford. Consider consulting a financial expert to help you make the right choices for you.
Your individual spending plan will affect all your other retirement decisions, including where to live, travel choices, what kind of lifestyle you can comfortably enjoy, and more. Make sure to factor in medical considerations and save money for long-term care if you need it. Here are some tips to maximize your retirement life experience!
Track your expenses
Your budget is your ideal spending plan, but if you aren't tracking your expenses, you won't know if you're staying on the right course! Many debit and credit cards come with built-in spending analysis tools you can use to conveniently monitor your spending. You can also explore these expense tracking applications.
Talk to a professional you trust
Again, having a financial advisor or planner is optional, but they can be helpful to advise you and help with the logistics of various financial decisions. You just need to be discriminating about who you choose since there are some financial advisors who have been known to take advantage of people and charge fees that are too high, sapping your accounts faster.
The key term you need to ask about is whether the advisor has a "fiduciary duty," meaning they must act in your best interests. All Certified Financial Planners, or CFPs, are held to strict fiduciary standards, so they're generally a good person to have on your side. Here are more tips on choosing a financial advisor.
Be vigilant against debt and scams
If you're retired, you want to be careful not to take on unnecessary debt at this stage. Things like mortgages, cars, and credit-card spending should all be able to fit comfortably into your retirement spending budget.
Older adults are often targets for scammers, so another way to protect your money is to stay aware of common scams and the red flags of fraud.
These can include:
Receiving an unexpected call or email demanding financial information or pressuring you.
Someone claiming to be from the IRS, Medicare, or Social Security Administration threatening you and saying you owe money or need to give them bank information.
Someone asking for your account login passwords, PINs, etc.
Read all about the most common financial scams against seniors here.
Update your estate plan and directives
Your estate plan dictates what happens to your assets when you pass on, while your legal directives often determine things that happen during your life. This can include things like a living trust to distribute various assets while you're alive, medical directives to make your care wishes clear if you're unable to, a power of attorney to designate a person to manage financial and legal situations for you, etc. Here's more information on estate planning for seniors.
Keep browsing our senior living and independence blog for more tips and suggestions!