Enjoy your traveling experience when visiting family and friends this holiday season.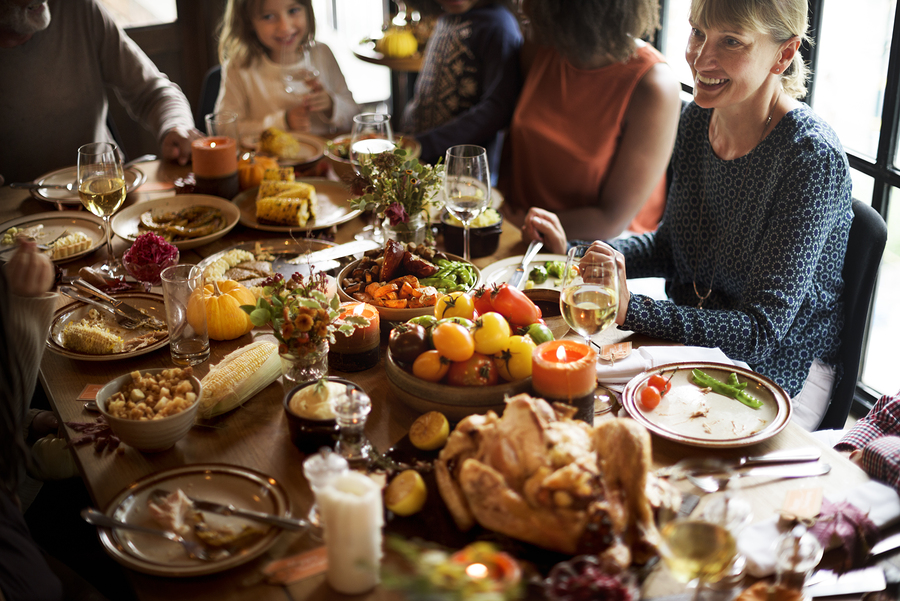 If you're planning to travel to visit family, friends – or a vacation destination – this holiday season, you'll join many others who will hit the roads and airways. No matter where you're going or how you'll get there, you can travel safely with these eight travel tips during the holidays for people with hearing loss:
Plan ahead
Pack hearing equipment
Sign up for travel alerts
Arrive early
Be your own advocate
Reduce background noise if needed
Practice hearing loss prevention
Choose hearing loss accessible accommodations
No matter whether you'll travel via train, bus, plane, or car, learn more about each of these travel tips during the holidays for people with hearing loss below.
Plan ahead
Preparation is one of the best ways to ensure a successful holiday travel experience. Before you go, consider making a copy of your travel documents to leave with a neighbor or family member staying behind. You can also create a holiday packing list to help keep track of assistive listening device essentials, holiday gifts, and other items you want to bring to make yourself comfortable on your journey.
If you're traveling by bus, train, or car, you may also want to review the travel route before you go in case you miss verbal announcements or GPS directions along the way. You can also print any tickets or reservations ahead of time or have them ready on your mobile phone for a smooth check-in.
Pack hearing equipment
If you use hearing aids or another assistive listening device, you'll want to pack extra batteries, chargers, and any other hearing equipment. If you're headed to a humid climate, you may also need a dryer or dehumidifier to help keep your hearing aids dry. If you're traveling by plane, consider packing your hearing equipment in a carry-on bag in case your luggage is re-routed.
Sign up for travel alerts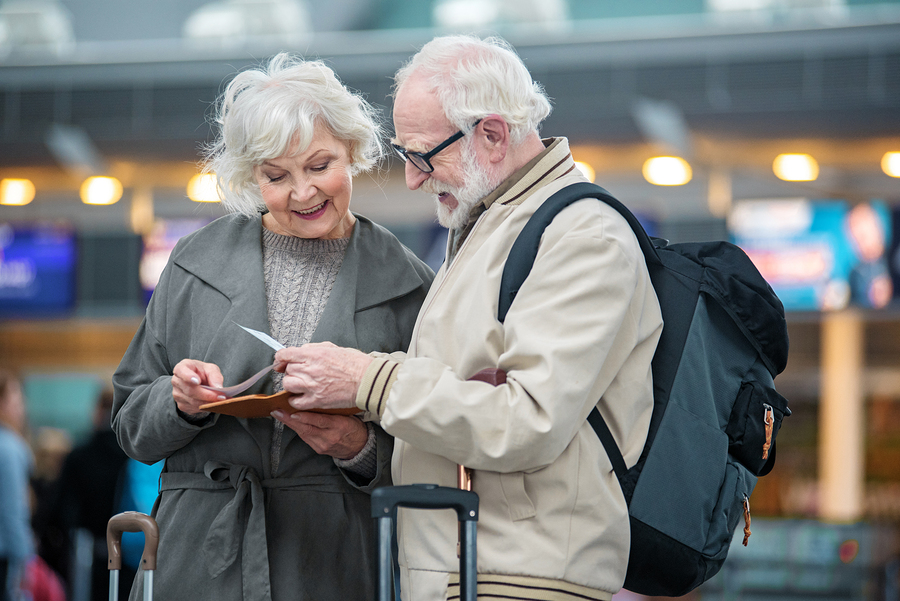 Most airlines and other modes of transport allow you to sign up for travel alerts via email or text. Opting to receive these notifications on travel day helps ensure you're aware of any last-minute changes to your itinerary without having to rely on audio announcements. Whether there's a gate change, delay, or another important update, these alerts can help you feel confident that you're in the loop.
Arrive early
For longer trips via bus, air, or train, you may want to arrive for check-in at least an hour earlier than recommended. This buffer will allow extra time to communicate with staff about any questions or preferred accommodations and possibly arrange for a seat where it's easiest to hear or see any announcements while en route.
Be your own advocate
This travel tip during the holidays for people with hearing loss focuses on advocating for yourself. If you are comfortable doing so, let your travel companion, flight attendant, bus driver, or other travel staff member know your preferred method(s) of communication for important updates. Perhaps you'd like them to write it down, speak to you face-to-face, or something else. You can also ask for accommodations that would make your travel experience better. For instance, request that captions be turned on the televisions or inquire about the availability of assistive listening devices.
Reduce background noise if needed
If you're planning a road trip to a far-away holiday destination, be sure to mind the volume of the radio or audiobook while in the car. When possible, minimize other background noises like wind and traffic by rolling up your windows. These and other road trip tips with hearing loss can help make it easier to hear your travel companions and protect your hearing when you're on the road.
Practice hearing loss prevention
If you're in a bustling airport or bus station, help protect yourself from noise-induced hearing loss during travel by practicing simple hearing loss prevention tips like wearing earplugs, earmuffs, or both. If it's possible, limit your exposure to loud noises by choosing a seat in a quiet location while you wait to board.
Choose hearing loss accessible accommodations
If your holiday travels include overnight lodging, you may want to ask about the available hearing loss accommodations at your hotel. A few features to look for include closed captioning, visual notification features, and assistive listening devices upon request.
These eight travel tips during the holidays for people with hearing loss can help you have an enjoyable experience. Find more travel tips for people with hearing loss as well as tips for navigating holiday gatherings with hearing loss on our blog.
To learn how a CapTel captioned telephone can help you stay connected to family and friends, visit our website or call 800.233.9130 today.