Small acts you can do to make someone smile in honor of World Kindness Day.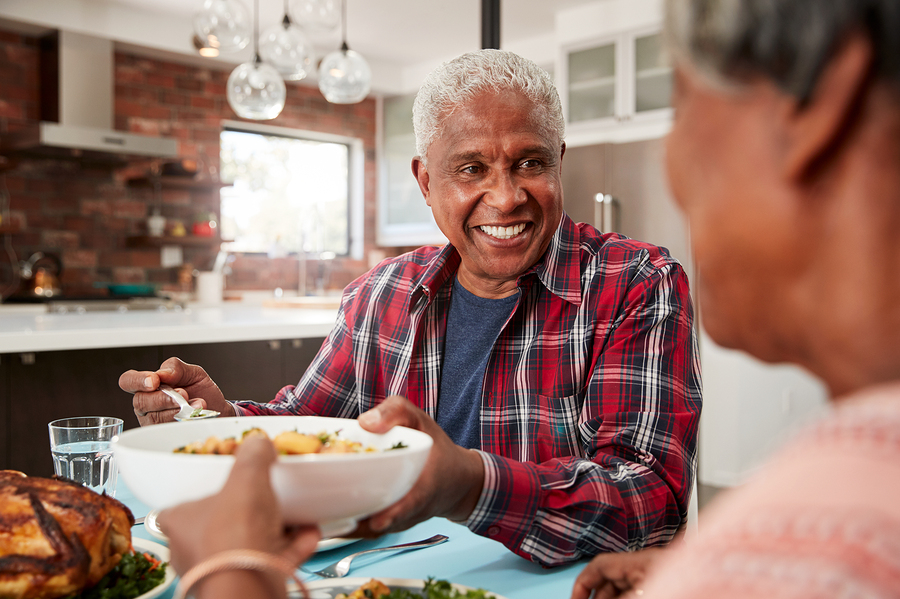 When you choose to live with kindness, there is a ripple effect on those around you. From a strengthened immune system to better mental health, studies show that being kind has beneficial effects for the giver too. It doesn't have to be a big, grand gesture to be effective. You can do simple, small acts of kindness – often for free – that improve the lives of others, whether you know them or not. In observance of World Kindness Day, here are some senior-friendly random acts of kindness ideas for family, friends, neighbors, and strangers to inspire you.
Small Acts of Kindness for Family
Strong family bonds thrive on kindness – and it's fun to surprise each other now and then. Here are some ideas you can do for your spouse, children and grandchildren, siblings, and other relatives:
Prepare their favorite meal
Write inspirational notes and tuck them in their pocket or gym bag
Bring them coffee or tea in the morning
Pick wildflowers and make a beautiful bouquet
Make them a homemade blanket, scarf, or other item
Do a chore they usually have to do
Tell them you love them or thank them for the little things they do for you
Celebrate an achievement they are proud of
Ask them how their day was
Spread kindness to the little ones in your life with these fun things to do with your grandkids this winter.
Small Acts of Kindness for Friends
It's fun to go through life with friends at your side. Make sure they know what they mean to you with ideas like these:
Take them on a spontaneous outing somewhere you know they'd like
Bring over a "sickness care package" when they're ill, complete with soup, cough drops, lotion, juice, and DVDs
Offer a listening ear when they're having a tough time
Invite them to join you for a walk or yoga class
Call them up to let them know you're thinking about them (if you have trouble hearing over the phone, find out how CapTel can help)
Write letters and send holiday cards to old friends
Take them to a doctor's appointment and offer support
Ask them if they need anything if you're heading out for errands
Give them a book you think they'd enjoy reading
Looking to enrich your relationships with your pals even more? Here are meaningful ways to celebrate your friendships.
Small Acts of Kindness for Neighbors
To strengthen your sense of community, spreading kindness to those living nearby can make your neighborhood a happy place. Try these ideas:
Introduce yourself to new neighbors and give them your contact information
Rake the leaves in their yard or shovel their driveway or sidewalk
Bring flowers for planting
Bake them a plate of cookies
Offer to watch their pets and get their mail when they're away
Invite them to your home for tea or coffee
Share fresh produce from your garden
Lend a hand when you see them doing a project
Beautify your neighborhood by collecting litter on walks and recycling it
Check out more ways to be a good neighbor to help build strong bonds with those in your community.
Small Acts of Kindness for Strangers
While it's wonderful to spoil the ones you know and love, sometimes the most rewarding random acts of kindness ideas are for people you've never even met. You never know when someone might need a pick-me-up! When you want to treat a stranger, consider these ideas:
Return someone's cart from the parking lot to the store
Donate food, toiletries, and clothing to those in need
Deliver water to someone working outside
Leave a generous tip to a server at a restaurant
Smile and give compliments to make someone's day
Hold the door open for the person behind you
Write letters to soldiers deployed over the holidays
Share your umbrella when it rains
Allow another driver to have a front row parking spot
Kindness can be invigorating – and scientists agree. They've found that it actually produces natural pain-killing endorphins, improves energy, and can even extend your lifespan. Whether you're treating your family, friends, neighbors, or strangers to random acts of kindness, enjoy spreading happiness today and every day.
For more articles on senior living and independence, visit our blog today.