Gather your pals and honor your friendship on August 5 in a meaningful way.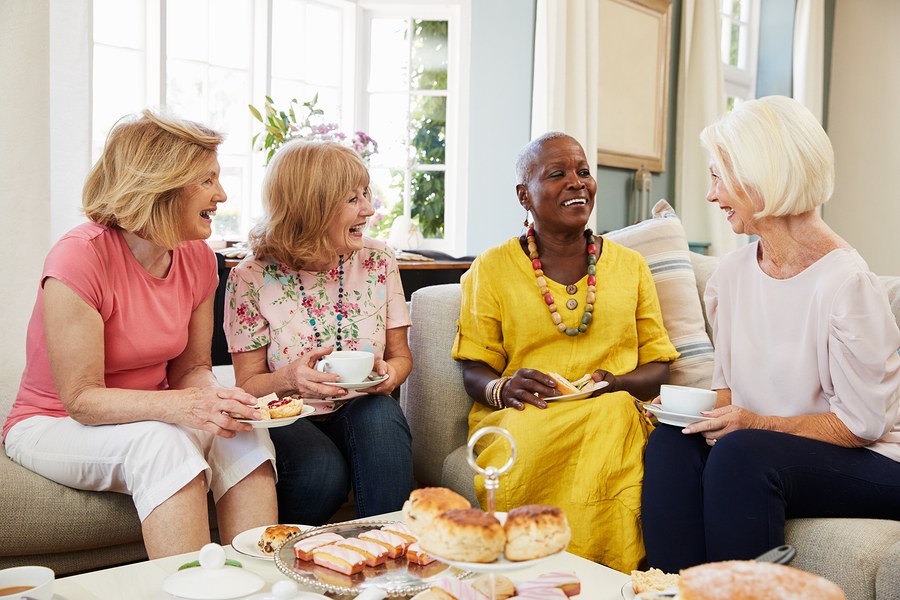 Meaningful friendships can have a significant impact on your life. In fact, research suggests that fostering friendships has many positive health benefits, including stronger immunity and lower stress levels. In honor of National Friendship Day on August 5, gather your pals and celebrate your relationship with these fun and sentimental ideas:
Host a party
Send a thoughtful note
Reach out over the phone
Make grown-up friendship bracelets
Plan an outing
Share special memories
Meet new friends
Make it last all year
Keep reading to learn more about these Friendship Day activities you can do today – and beyond.
1. Host a party
Take advantage of the warm summer weather and consider inviting old and new friends over for a backyard Friendship Day celebration! Make these easy, breezy summer party snacks, set up outdoor games like Bocce ball or croquet, or simply relax on the patio as you enjoy the good times with your special pals. Don't forget to take some photos to commemorate the occasion!
2. Send a thoughtful note
You can recognize the close friends in your life this Friendship Day by sending a personal note to brighten their day. Take a moment to write a friendly message of gratitude, share memories of sweet times you've had together, or include a moving quote to let your friend know how much they mean to you. Whether it's hand-written, email, or a digital e-card, you can be sure your friend will appreciate your kind and caring sentiments.
3. Reach out over the phone
If you can't be with each other on Friendship Day, reach out over the phone for a long, uninterrupted phone conversation. Pick a time when you won't be distracted and set aside your urge to multi-task to truly enjoy reconnecting. If hearing loss keeps you from enjoying phone calls, use a CapTel captioned telephone to make sure you catch every word of the conversation. Staying in touch is a gift – to both of you!
4. Make grown-up friendship bracelets
Another Friendship Day activity is to make a symbol of your friendship that your friends can wear and cherish. While friendship bracelets may remind you of crafting at summer camp as a kid, they are also available in beautifully sophisticated grown-up patterns. Scissors, tape or a safety pin, and assorted string, yarn, or embroidery floss are all you need to make one of these stylish accessories your friends are sure to love.
5. Plan an outing
Spending time with your friends doing activities you love is always a meaningful way to show them how much you appreciate their loyalty, companionship, and support. What do you and your comrades enjoy doing together? Whether it's meeting at a local museum, going wine tasting, or picnicking at a park or nature preserve, choose something to do that makes all of you smile.
Need some inspiration for the perfect Friendship Day outing? Check out our list of summer activities for seniors.
6. Meet new friends
Another way to celebrate Friendship Day is to expand your social network and meet new friends. Senior centers, continuing education classes, fitness centers, community events, and local volunteer opportunities are just a few wonderful ways to meet others with similar interests.
For more on these and other ideas, check out 15 ways to meet new people.
7. Make it last all year
The best way to honor your friendships is to nurture these special bonds throughout the year. Like any relationship, it is important to devote time and effort for a mutually fulfilling experience. Regularly schedule catch-up phone calls or plan monthly dates to reconnect – no need to wait for a special occasion to be together. After all, friendships are nourishing, inspiring, and an essential part of a healthy and happy life!
We hope these Friendship Day activities will help you plan a meaningful celebration with those who've had a positive impact on your life. For more articles on senior living and independence, visit our blog.