Fun things to do as you smile your way across the country.
As of this time tomorrow, spring will have officially sprung across the country. That means you may find yourself with more of a "spring" in your step. In fact, researchers found a remarkable connection between pleasant spring weather and a boost in mood. If springtime travel is on your mind, you can smile across the country as you check out these hearing loss-friendly activities in five of National Geographic's happiest cities in the U.S.: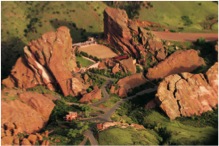 1. Boulder, CO | Red Rocks Park & Amphitheater
Photo credit: Red Rocks Park & Amphitheater
Rated #1 on the list of happiest cities in the U.S, Boulder is located at the foothills of the Rocky Mountains in northern Colorado. Known for its sense of community, high levels of exercise, and access to nature, Boulder locals report feeling satisfied, active, and productive every day. When visiting Boulder, check out the majestic beauty at the Red Rocks Park & Amphitheater where you can sightsee, picnic, shop, exercise, dine, and enjoy concerts and events. Visit the venue's website to request an interpreter or assistive listening device at least one week before your ticketed event date.
2. Charlottesville, VA | Thomas Jefferson Monticello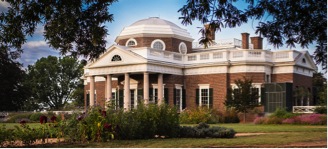 Photo credit: Monticello
In addition to cheery residents, the third happiest city in the U.S. also features dozens of fascinating historical sites. Charlottesville, VA is most notably home to Monticello, Thomas Jefferson's historic house and plantation. The site also features a museum, research institute, and presidential library. Take one of the many hearing loss-friendly guided tours using an accompanying iPad® featuring images and text to help you follow along. You may also request a sign language interpreter at least two weeks in advance.
3. San Luis Obispo, CA | Historic Hearst Castle
Photo credit: Lexington Inn SLO
While several California cities made National Geographic's happiest list, few are as quaint and charming as SoCal's San Luis Obispo (SLO). Boasting an annual high temperature average of 71 degrees, SLO is not only home to happy locals but also quite a few captivating sites. The Historic Hearst Castle is one of the area's most intriguing stops featuring hearing loss-friendly tours that offer assistive listening devices and access to American Sign Language interpreters. While there, enjoy opulent architecture, rare and ancient works of art, and breathtaking views of California's central coast.
4. Anchorage, AK | Denali National Park & Preserve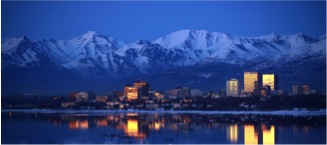 Photo credit: Anchorage Daily News
National Geographic ranked Anchorage, AK as the 10th happiest city in the U.S. Just one stop of many possible Alaskan adventures, Anchorage is home to several stunning national parks, including Denali National Park. Hearing loss-friendly activities here include sled dog demonstrations, films, ranger programs, bus tours, and public events. No matter which activity you choose, you can select from two types of assistive listening devices or request an ASL interpreter in advance.
5. Sarasota, FL | The Ringling Circus Museum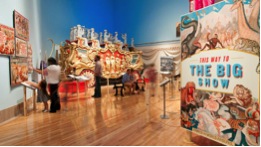 Photo credit: Ringling
Named #14 on National Geographic's list of the happiest cities in the U.S., Sarasota, FL offers a glimpse into the past at The Ringling Circus Museum. Formerly known as "The Greatest Show on Earth," The Ringling Bros. and Barnum & Bailey traveling circus entertained and mesmerized audiences of all ages from 1967-2017. Enjoy a walk down memory lane as you explore the history of the circus and many other hearing loss-friendly exhibits, tours, and shows where assistive listening devices and ASL-interpreted docent tours are available with advance notice.
In a separate ranking by WalletHub, CapTel's hometown, Madison, Wisconsin, was also named among the 15 top happiest cities in America. Cited for its pleasant community and environment, low unemployment rate, and bike/pedestrian friendly access, Madison is the top Midwest city to be ranked. Home to the Wisconsin state capitol, the University of Wisconsin, and CapTel corporate headquarters, Madison also boasts an active Hearing Loss community offering of local support and advocacy.
Embrace the springtime season with these or other hearing loss-friendly activities in the happiest cities in the U.S. Your merry-making adventure awaits! For more articles on traveling with hearing loss, visit our blog today.
Explore these inspiring and informative 2018 hearing loss events in the U.S.