A regular checkup with your doctor is an important step in your overall well-being and independence. Whether you are seeing a specialist or a family physician, it is crucial to capitalize on the time you have to ensure you're receiving the best care.
Dr. Karen Joynt, cardiologist and health policy researcher at Brigham and Women's Hospital, told Harvard Medical School that it is important to prepare for appointments because of the health care system's complexities.
"The medical system is complex and can be overwhelming," Dr. Joynt said. "In order to get the best possible outcomes, it really helps to be an active consumer."
Being an active consumer and patient requires a combination of preparation, timeliness and honesty. With these together, you will get the most out of your doctor's appointment!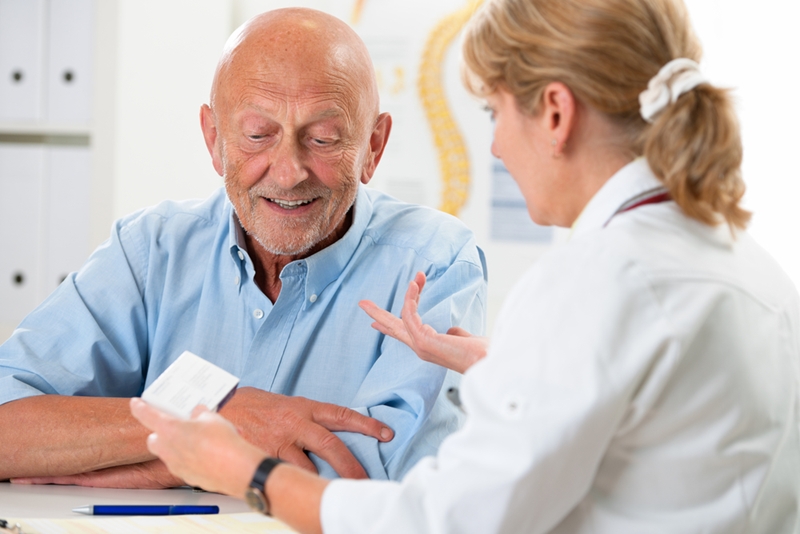 Be prepared
The more prep work you do going into a doctor's appointment, the better. The three major areas of preparation include: creating a comprehensive list of your current and previous medications, writing out a list of questions and noting any ongoing or recent symptoms you would like to discuss in your appointment.
If treating or diagnosing an ailment, doctors will need to know what medications you are taking to get the full picture of your health. By creating a list prior to your appointment, you will avoid missing a medication or misnaming it. This is particularly important if you are going to see someone other than your primary care physician because they may not have access to your medical records and documents.
The process of writing down questions and symptoms for your doctor can take place over a period of time. This will make the preparation easier leading up to your appointment. However, if your checkup is last minute, compiling questions and symptoms is still important, even if it has to take place in one sitting. The Cleveland Clinic said that writing down questions is particularly effective in prioritizing and organizing your thoughts to make a more seamless visit.
Be on time
The Cleveland Clinic stressed the value of being punctual to doctor's appointment and recommended arriving 15-20 minutes prior to your scheduled time. This will maximize your time with your doctor because any necessary paperwork and vitals checks, including weight, height and blood pressure, can be addressed before your actual appointment. When you are early, your actual time with your doctor will be as long as possible and less rushed, setting you up for a more thorough, worthwhile experience.
"Being completely honest with your doctor is crucial for your health."
Be forthcoming
Being completely honest with your doctor is crucial for your health. This includes both knowing and sharing your family history and current symptoms. Harvard Medical School said being honest also means volunteering information, even if you are not asked. While some of your current symptoms or health concerns may seem embarrassing at the time, the Cleveland Clinic said that there is never a need for embarrassment. Your doctor is there to help you and is an industry professional. As a whole, the more information your health care provider has, the better care you get!
Additional tips
In addition to these three areas, there are a few other ways to maximize your doctor's visit, depending upon your personality and needs.
Harvard Medical School suggested that patients bring a close friend or family member to health care appointments. Companions serve as both moral support and an extra set of ears. Sometimes appointments can be filled with a lot of new information, so having a companion to help keep everything in order and possibly ask questions you may not think of will make your appointment even more successful.
Staying relaxed is an important component of doctor's appointments. The Cleveland Clinic said that some patients get so worked up at their checkups that it affects their blood pressure, skewing it higher than normal. Take a few deep breaths and know that your physician is there to help!
CNN said that it is important to try your hardest to stay focused and engaged throughout the duration of your checkup. This will help the doctor with his or her thoroughness and also improve the efficiency of the appointment.
Quickly reviewing the visit with your doctor will make a difference post-appointment. A recap will ensure you have the necessary instructions and grasp of your care plan. Dr. Joynt recommended writing the synopsis down so you have a reference in the weeks to come.
Ask your doctor's office what the preferred methods of contact are in case you have a question once you are back at home. In addition to a phone number, health care offices are more frequently using email, text, and Skype as forms of communication for non-urgent care and questions.