Warm up with one of these delicious oatmeal recipe variations!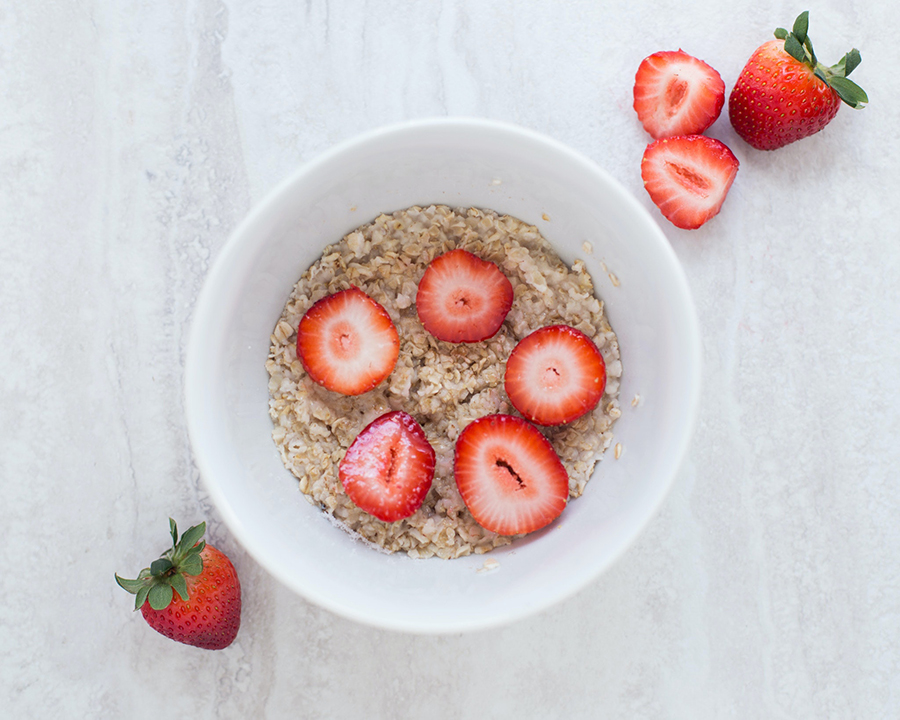 Oatmeal is an excellent way to start your day any time of the year, but it makes an especially yummy and cozy breakfast during the colder winter months.
Not only is oatmeal a delicious breakfast option, but it can also be very nutritious, especially when you choose healthy mix-ins and toppings for this powerhouse grain. Oatmeal is high in fiber, heart-healthy, and good for your cholesterol levels, so every spoon can give your body a boost of health!
There are also many variations to classic recipes so you can mix it up and never get bored of your breakfast options, including:
Savory oatmeal
Protein-packed oatmeal
Overnight oats
Blended & baked oats
Baked good-inspired oats
Read on to learn more about all of these great oatmeal recipes!
Savory oatmeal
Oatmeal doesn't have to be sweet! There are savory oatmeal recipes that are delicious and mix up the classic oatmeal, like savory oatmeal with eggs, vegan savory oatmeal with smoky tempeh bacon, and savory cheddar oatmeal bowls. Adding savory ingredients can be a great way to add more nutrients to breakfast, like protein, healthy fats, and veggies.
Protein-packed oatmeal
Oatmeal can be an excellent way to start your day off with a boost of protein. There are many ways to do this, such as adding protein-rich foods like peanut butter or protein powder to your oatmeal. Check out these protein oatmeal recipes: basic protein overnight oats, peanut butter banana oatmeal, and peanut butter oatmeal balls.
Overnight oats
Overnight oats are a great way to do all the prep work for breakfast the night before to make your morning go as smoothly as possible! The oats need hours to sit and soak up all of the goodness, so they're best made the night before — all you need to do when you wake up is grab a spoon and dig in! There are endless options when it comes to overnight oats recipes, but here are a few to get you started: vanilla cold brew coffee overnight oats, blueberry overnight oats, lemon poppy seed overnight oats, and cherry chocolate overnight oats.
Blended & baked oats
Baked oatmeal is a recipe that combines rolled oats with milk, eggs, and other various ingredients, which are baked to give them a warm, almost muffin-like result. To give baked oatmeal a smoother and more cake-like texture, you can even blend up the mixture to create blended baked oats. Some variations of this oatmeal recipe include peanut butter cookie dough, chocolate chocolate chip, and banana berry. Check out these recipes for healthy, simple baked oatmeal dishes!
Baked good-inspired oats
There are also fun oatmeal recipes that take inspiration from delicious baked good recipes, like apple pie and pumpkin pie oatmeal, cinnamon roll oatmeal, and slow cooker overnight pecan pie oatmeal. While some of these might not be as healthy as the other recipes we've shared, they're a fun way to incorporate the flavors of your favorite desserts into a special occasion or holiday breakfast!
For more breakfast ideas, check out our recent blog posts on healthy breakfast swaps and make-ahead breakfast recipes. And, as always, keep reading the CapTel blog for more recipes and health-related posts!