Put pen to paper and enjoy these health benefits!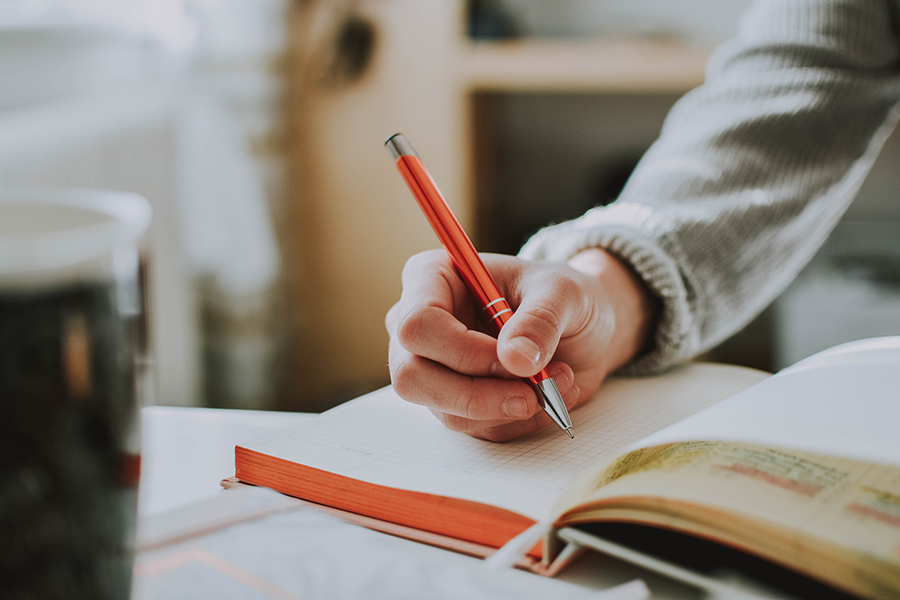 Since November is National "Write Your Life" month, what better way to celebrate than starting a new healthy habit? Journaling can have many positive impacts on your health; in fact, journaling is shown to help reduce anxiety and help improve mental health. If you're looking for a relaxing activity that can also help improve your health, check out this list of five health benefits of journaling!
Some health benefits of journaling are:
Reduced anxiety
Helping to process emotions
Improved problem-solving and problem prioritization
Provides a mental "check-in"
Allows for insights and self-reflection
Continue reading for more information on all the ways journaling can provide health benefits.
Reduced anxiety
Everyone experiences anxiety on occasion. Perhaps you've been feeling a bit overwhelmed by a busy schedule or anxious about a health issue. Journaling these feelings can be a therapeutic process that allows you to reduce the anxiety you feel! By writing down what you're feeling, you can better process these emotions and find yourself feeling more relaxed and able to take on the challenges.
In fact, one study showed that people who journal or write about their feelings a few times per week had a decrease in negative thoughts and increased feelings of well-being. This is a fantastic finding that shows the power of writing down your thoughts!
Helping to process emotions
When you're able to write out your feelings in a safe place, you can better process your emotions. By writing down what you're feeling, it can provide some clarity on your emotions and leave you feeling more in control of your thoughts and feelings. When you feel balanced and aware of your emotional state, your mental health can improve – this is one of the key health benefits of journaling. Sometimes just knowing or acknowledging what you're feeling is half the battle!
Improved problem-solving and problem prioritization
Have you ever felt like a large problem is looming over your head, throwing a shadow over your daily activities? Sometimes, when you have a specific event or issue that worries you, it can feel like it actively negatively impacts your mental health. By journaling out this problem, you can help ease some of that worry and boost your mental health. When you write about a problem, your brain can often look at it objectively. Instead of letting negative thoughts take over, you can assess the problem in a more compassionate way with yourself and allow your emotions and feelings out in a positive manner.
Provides a mental "check-in"
By writing down your thoughts and feelings, you can get a sense of where your emotions are and even track changes or patterns in your emotional behavior. When you can see and track patterns, you can influence your mental health in a positive way! It's also nice to have a few minutes to yourself when you can write out your mental state; by setting aside time to check in with yourself, you can give yourself the opportunity to assess your mental health and take the necessary steps to maintain a positive outlook.
Allows for insights and self-reflection
Much like the above tip, another health benefit of journaling is self-reflection. When you set aside some time (be it a few minutes per day or 30 minutes once a week), you're evaluating your emotions, your feelings, perhaps goals you may have, problems you're solving, or your overall mental health. This time is important as many of us can often get busy and forget to have these essential checks with ourselves. By journaling out these reflections, you can see what is helping to maintain or improve your mental health and what might not be having so much of an impact.
If you're looking for other ways to improve your mental health, or want to read more about positive tips for well-being, you can find all that and more on the CapTel blog!