Try these ideas to boost your emotional wellness.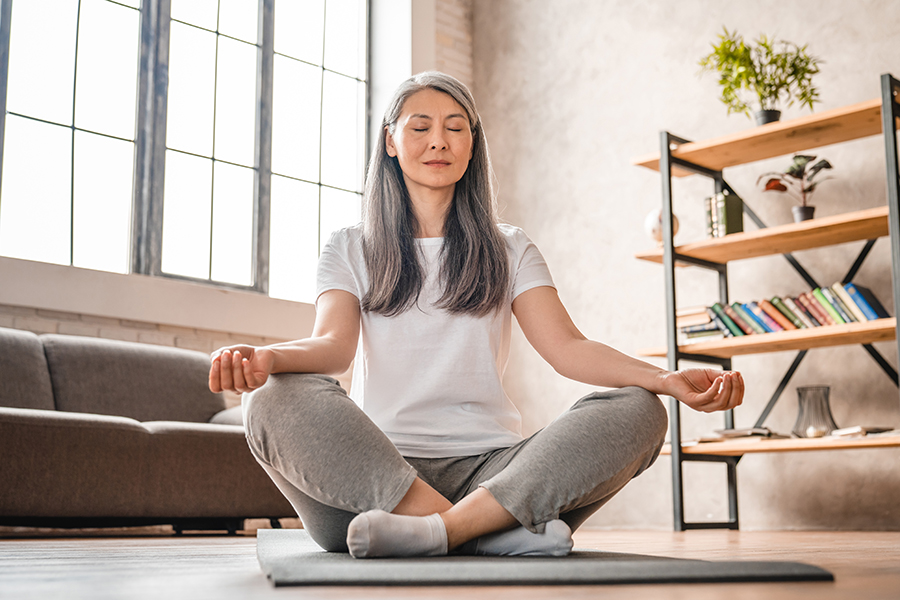 Knowing how to take care of your physical health is a relatively simple formula: regularly visit your doctor, eat healthy, exercise, and so on. But knowing how to take care of your emotional health is a more challenging concept, since monitoring our emotions may not seem as straightforward as looking out for physical symptoms of injury or illness.
Fortunately, there are plenty of things you can do to get in touch with your emotions and foster positivity in your life! And since mental and physical health are connected, there's actually some overlap between these two sets of healthy habits.
Let's look at these seven emotionally healthy habits:
Practice gratitude
Connect with others socially
Try mindfulness or meditation
Eat mood-boosting foods
Get enough sleep
Exercise regularly
Look for silver linings
Learn how to take care of your emotional health with these tips below! And as with any health-related tips, if you find these techniques aren't working for you, please reach out to your healthcare professional for further guidance.
Practice gratitude
How often do you take time to look around you and appreciate the good things in your life? When you eat, do you savor the flavors and textures? When you're outside, do you appreciate the beauty of nature? Try starting a gratitude journal and make a habit of writing one thing you're grateful for every day.
Connect with others socially
Surrounding yourself with love, friendship, and laughter is one of the best ways to fill your cup emotionally! Being socially connected comes with lots of benefits — physical, mental, and emotional. Join a local club or volunteer group and regularly stay in touch with friends and family, near and far. If you or someone in your life has hearing loss, you can use CapTel captioned telephones to stay connected!
Try mindfulness or meditation
It can be difficult to figure out how to take care of your emotional health when you're busy all the time. But even if you have just five minutes to spare a day, you have time to meditate! Meditation comes with emotional benefits like the power to reduce stress, anxiety, and other negative emotions. Here are some quick mindfulness exercises you can experiment with. It can be as simple as five minutes of breathing exercises or going for a distraction-free walk.
Eat mood-boosting foods
When your body feels good, your mood usually gets a boost too! There are certain foods that are healthy for us and can release feel-good compounds like serotonin in your body and brain. Try adding some mood-boosting foods to your regular diet, like oatmeal for breakfast, a handful of nuts for a snack, and berries in a smoothie.
Get enough sleep
When we're tired, it can make our emotions feel a lot closer to the edge. Being sleep-deprived can also impact your ability to handle things without getting overwhelmed, which could lead to unmanaged chronic stress over time. One of the benefits of a good night's sleep is improved mood and the ability to regulate our emotions more effectively, so this is an important habit to cultivate! Use these tips for better sleep, like limiting screen time at night.
Exercise regularly
This is another one of those fantastic lifestyle habits that bring benefits to us physically, mentally, and emotionally! Regular exercise offers short-term emotional boosts and long-term protection from mood disorders like anxiety and depression. And it doesn't have to feel like a chore! Check out these ideas to make exercise fun.
Look for silver linings
It's not always easy to find the positive in a situation. But if you make a habit of looking for those silver linings even when you're in the middle of a tough time, it can really help you mentally reframe things! If you feel yourself having a lot of negative thoughts, ask yourself if there's a positive side or anything you can learn from what you're going through.
Knowing how to take care of your emotional health really boils down to prioritizing self-care. Learn more about the benefits of self-care and how you can add it to your daily routine!