Don't miss these virtual and in-person hearing loss community events.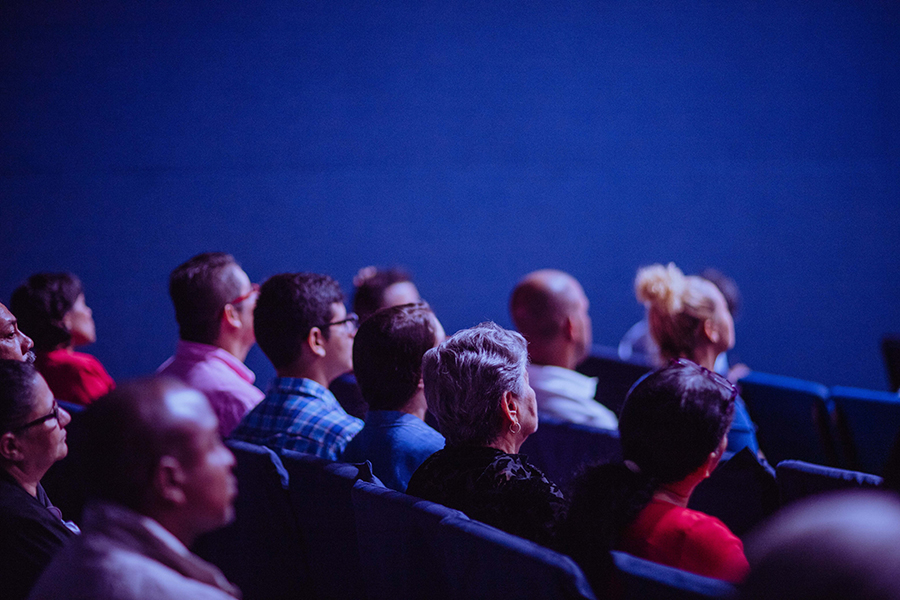 Hearing loss events are an excellent way to connect with others, learn new things, explore exciting technologies, and just have fun. Make sure to add these hearing loss events to your calendar in 2022!
World Hearing Day (March 3)
HearTECH Expo (March 30)
HLAA 2022 Convention (June 23-25)
Walk4Hearing (Spring & Fall)
ALDAcon (Oct 19-23)
While many of these events do involve in person gatherings, be sure to keep tabs on their websites in the event that any portion of them gets moved online due to COVID-19 restrictions.
Let's check out what's going on at these hearing loss events!
World Hearing Day (March 3)
Everywhere
Every year, the World Health Organization chooses a different theme for World Hearing Day. 2022's theme is "To hear for life, listen with care," which emphasizes how important it is to be aware of the noises around us and protect our ears. March 3 is a great time to share information and resources with your hearing and hard-of-hearing friends and family, curl up with a hearing loss book, or trade stories with a support group.
HearTECH Expo (March 30-April 2)
St. Louis, MO
For audiologists and hearing health professionals out there, the American Academy of Audiology 2022 Conference + HearTECH Expo will be held in St. Louis, Missouri. The AAA conference is more academic, while the HearTECH Expo features new and cutting-edge hearing loss technology. Ask your audiologist if they're going and what future hearing technologies they're excited about!
HLAA 2022 Convention (June 23-25)
Tampa, FL at the JW Marriott Tampa Water Street 
One of the best annual hearing loss events that's open to all types of attendees is the HLAA convention. Attend educational workshops, watch demonstrations, enjoy social events, and much more, all in a communication-accessible setting. During breaks, enjoy some time by Florida's beautiful water!
Walk4Hearing (Spring & Fall)
Various cities
Walk4Hearing is a wonderful tradition that happens each year in the spring and fall. The walks raise awareness and funds for important hearing care resources and organizations, plus they're a fun time to get outdoors with the people important to you (or meet new friends on the walks!). Keep an eye on this page to see the 2022 Walk4Hearing dates in the city closest to you.
ALDAcon (Oct 19-23)
San Diego, CA
The Association of Late-Deafened Adults, abbreviated ALDA, hosts a multi-day convention every year. The 2022 convention will be held in sunny San Diego, CA! Attendees create fond memories with one another at the Friday evening banquet, Saturday karaoke party, Sunday brunch, and other social opportunities. Education is mixed in with guest speakers, workshops, product exhibits, and more.
ALDAcon is an inclusive environment where some people use sign language, some wear hearing aids, some write things down, and some read speech — however you communicate, you'll feel right at home. Learn more about ALDAcon here and join the 2022 Facebook group to stay updated if you plan to attend.
These are just some of the events the CapTel team is looking forward to in 2022. We hope to see you there!
For more news and resources for people with hearing loss, keep reading the CapTel blog.