If your holiday travel plans include restaurant reservations, keep these tips in mind.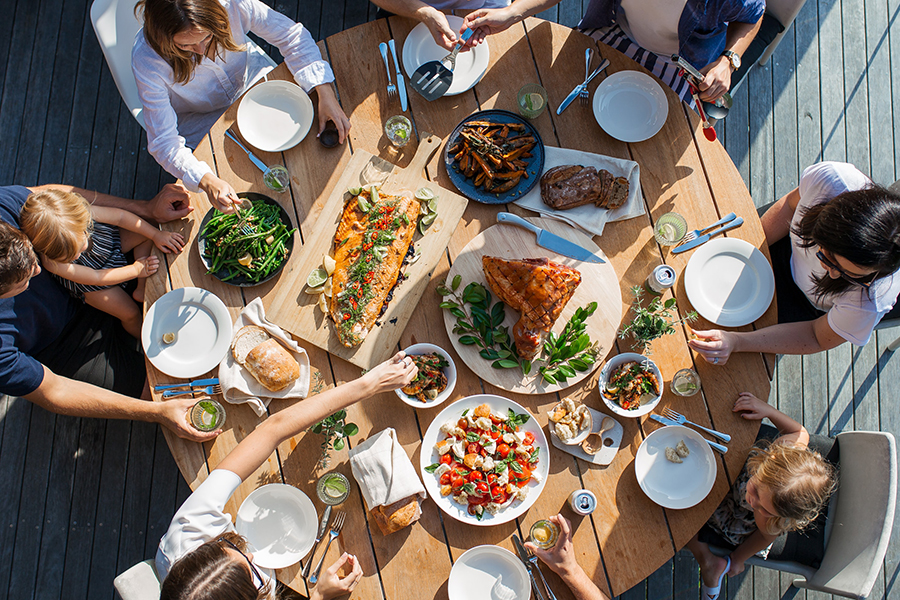 It's wonderful to connect with family and friends over a delicious meal at a restaurant over the holidays or while on vacation, but if you have hearing loss, it can sometimes be a challenge to fully enjoy the experience. It can be frustrating to ask for something to be repeated or for your dining companions to speak louder so you don't miss the conversation.
Here are some tips to help alleviate these frustrations when dining in a restaurant:
Choose your time wisely
Pick the right table
Call ahead
Research the decor and lighting
Turn to online reviews
Keep reading to learn more about these tips for going to a restaurant with hearing loss!
Choose your time wisely
If possible, make a reservation for a less busy time, usually earlier or later than a traditional meal time, to avoid crowds and excessive noise. If you dine on the earlier side, this will also have the added benefit of getting a server who's less rushed and will be able to take the time to explain things to your group in a way that fits with your communication preferences. On that note, perhaps ask for the day's specials to be written down instead of the waiter telling the table verbally, so you don't miss any details.
Pick the right table
When making a reservation, ask for a round table if possible. At a round table, everyone is seated more closely and able to see each others' faces, rather than a long rectangular table that can make talking to the people not seated immediately next to you more difficult. Likewise, you can request a table in a corner far away from the kitchen or entryway, which are often rather noisy.
Call ahead
It's a good idea to call ahead and ask the host or hostess about the noise level in the restaurant and see if there are any accommodations available for guests with hearing loss. For example, if the restaurant plays music over the audio system at a loud volume, you could ask if they might be willing to turn the music down during your meal or reserve you a spot where they know it's less noisy.
Research decor and lighting
Consider the restaurant decor — it may sound a bit unusual, but certain design elements are more conducive to absorbing sound, and others are better at reflecting noise (i.e., making the restaurant noise louder). For example, elements like carpeting, drapes, and fabric cushions are better at absorbing sound and making it easier to hear conversation than elements such as hardwood floors and metal or glass tables. Even the lighting can be a factor in choosing an appropriate restaurant. A restaurant with very dim lighting can make it a challenge to pick up on non-verbal cues like facial expressions and body language.
Turn to online reviews
You may also want to download an app like SoundPrint, which helps locate quieter restaurants and other venues. According to SoundPrint's website, "Using the app's internal decibel meter, you can measure the actual noise level of any venue, which is then submitted to a SoundPrint database that anyone can access to find out if a certain venue is quiet or loud." You can also check the restaurant's reviews on websites like Google or OpenTable for mentions of the restaurant's noise level.
Keep reading the CapTel blog for more information and resources on traveling with hearing loss!