Give your ears a break as you enjoy this selection of silent films.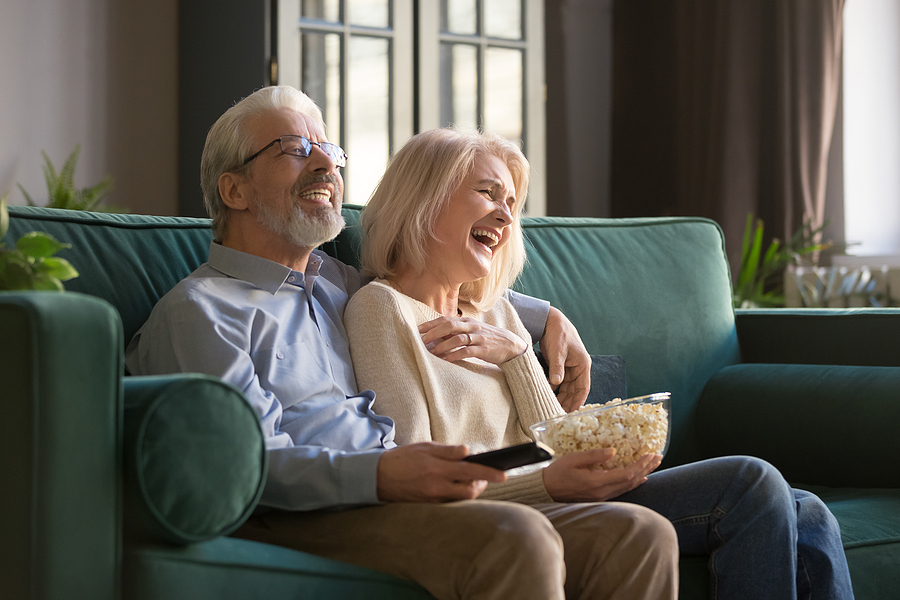 Watching movies with hearing loss often means turning on subtitles and reading along. Sitting down with a silent film is a great way to enjoy a well-made flick that doesn't rely on sound to be entertaining!
Here are some of the best silent movies you can watch from the comfort of your own home:
The General
WALL-E
Metropolis
City Lights
Cast Away
The Phantom of the Opera
The Red Balloon
The Artist
This list of the best silent movies is a mix of nostalgic and modern and spans various genres, so you can have a great movie night no matter what you're in the mood for. Learn more about each film below!
The General
We're starting off with a classic comedy made in 1926. Set during the Civil War, it's full of train-heist hijinks, stunts, and silent hilarity. You can watch it on Amazon Prime Video or YouTube, or buy or rent a DVD copy.
WALL-E
While WALL-E isn't a completely silent film, it's certainly close to one—the first 40 minutes of the movie are almost totally wordless. This modern animated hit from Pixar follows a lonely little robot who spends his days cleaning up trash on a post-apocalyptic Earth, until he meets a friend and embarks on a wild adventure. Watch it on Amazon Prime, Disney+, Google Play Movies, and more.
Metropolis
Speaking of dystopian futures, 1927's Metropolis depicts a futuristic city where the wealthy live in paradise, and the lower classes toil in horrible conditions to keep it running. Sci-fi buffs will love the haunting imagery and the hero's quest for justice. Watch it on Prime Video, YouTube, or DVD.
City Lights
Charlie Chaplain was one of silent film's greats, and City Lights is an excellent introduction to his work. Romance and comedy combine as the "Little Tramp" falls in love with a blind woman who's convinced he's wealthy. It's available on Prime Video, YouTube, Google Play Movies, iTunes, or DVD.
Cast Away
Made in 2000, this island survival film starring Tom Hanks is almost entirely dialogue-free (although there are atmospheric island sounds). Beautiful scenery is the backdrop for the character's long, arduous journey to survive, keep his sanity, and stay hopeful. Watch it on YouTube, HBO, or Prime Video.
The Phantom of the Opera
If you're only familiar with The Phantom of the Opera through the famous musical, you're in for a surprise. The silent film version, released in 1925, is regarded as one of the best silent horror films and features a phantom that looks more like a Frankenstein-esque monster than the debonair masked man theater fans have come to know. You can watch the movie on YouTube or DVD.
The Red Balloon
This beloved 1956 silent children's movie follows a little boy and a mysterious red balloon that floats on its own accord and accompanies him around the streets of Paris. Only half an hour in length, it packs in some valuable themes and captures the magic of childhood. Watch it on HBO or Amazon Video.
The Artist
Our list concludes with a movie released in 2011, but that feels like a remnant of another time – The Artist! This silent black and white film is set in the 1920s and follows the relationship between an older silent film star and a young actress during a time when silent films are falling out of fashion. Watch this Academy Award-winning movie on Netflix, YouTube, or Amazon Video.
After watching this collection of the best silent movies, call up a friend to chat about the films! Making phone calls is easier than ever with a CapTel captioned telephone.