Review these online and community hearing loss resources for support.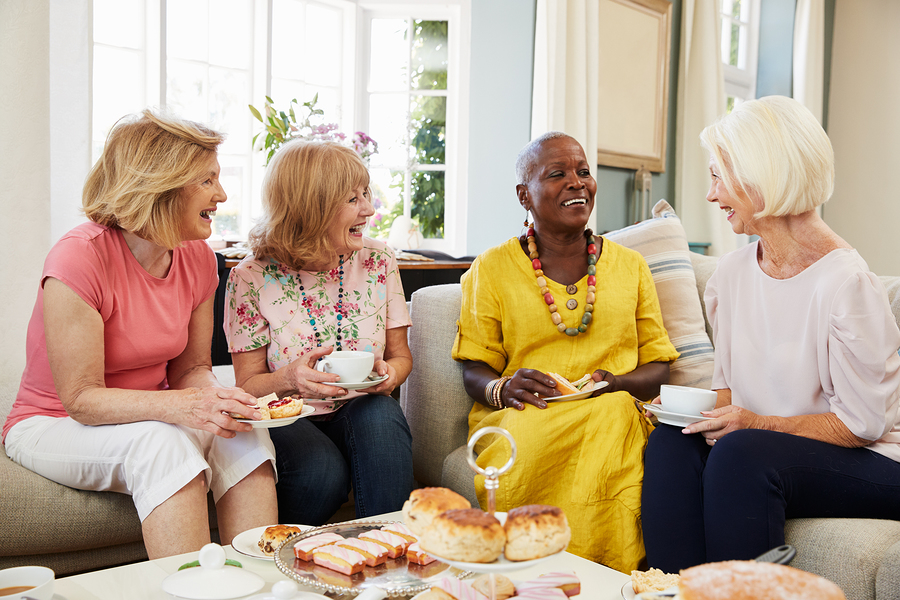 If you've recently experienced hearing loss, or have been living with it for some time, you may be interested in hearing loss support resources and other outlets. In this post, we'll cover some of the different types of support available to help make living with hearing loss easier, including:
Online support groups
Community support groups
Hearing loss events and conferences
Hearing loss blogs
Hearing loss technologies
Learn more about each of these resources for hearing loss support below.
Online support groups
Thanks to the internet and social media, it's easier than ever before to connect with other people with hearing loss all over the world. Online support groups are a great option if you are unable to locate a support group in your local area or prefer a more private forum. Online support comes with the added convenience of participating from anywhere, anytime. Many hearing loss associations offer online forums you can join related to a variety of hearing loss topics, including hearing aids, tinnitus, tips, personal stories, and more.
Community support groups
Searching your local community or area for hearing loss support groups is another way to find resources and connections. In-person support groups can provide opportunities to connect face to face with other people experiencing hearing loss to share advice, stories, and tips for everyday living. The Hearing Loss Association of America (HLAA) runs the largest network of support groups in the U.S. with many state and local chapters. Another option, focusing specifically on children with hearing loss, is the Alexander Graham Bell Association for the Deaf and Hard of Hearing, with 41 state chapters in the U.S.
Hearing loss events and conferences
Attending a local or national hearing loss event or conference is another wonderful way to meet new people and develop lasting connections with others who care about hearing loss. Knowing that there is a nationwide community of people facing the same challenges can be incredibly encouraging. From the HLAA Walk4Hearing events to the HearTECH Expo, there are plenty of hearing loss conferences and events around the nation to enjoy and explore!
Hearing loss blogs
Sometimes, you may need an answer to a question or suggestions on how to navigate certain situations with hearing loss. In these cases, reading through helpful and inspirational hearing loss blogs can provide the just the right level of assistance. From useful tips to relatable experiences, there are plenty of blogs out there that can inspire and educate.
Browse through this list of hearing loss blogs to check out and be sure to peruse our ever-growing selection of supportive hearing loss articles on our blog.
Hearing loss technologies
Since the first devices emerged in the 1200s, hearing loss technology has come a long way! This type of technology can provide hearing loss support for everyday activities like talking on the phone or hearing the TV. From CapTel captioned telephones that provide captions of everything your caller says to doorbell video cameras and Bluetooth® connected devices, the possibilities are nearly endless! Review our guides to new and emerging hearing loss technologies and assistive technology devices for seniors for some ideas.
Finding the right hearing loss support can help you learn more about living with hearing loss and connect to your local community. To discover how a captioned telephone for hearing loss can help you or someone you care about, call 800.233.9130 or visit CapTel.com today.