Channel your inner Cupid with these hearing loss-friendly hints.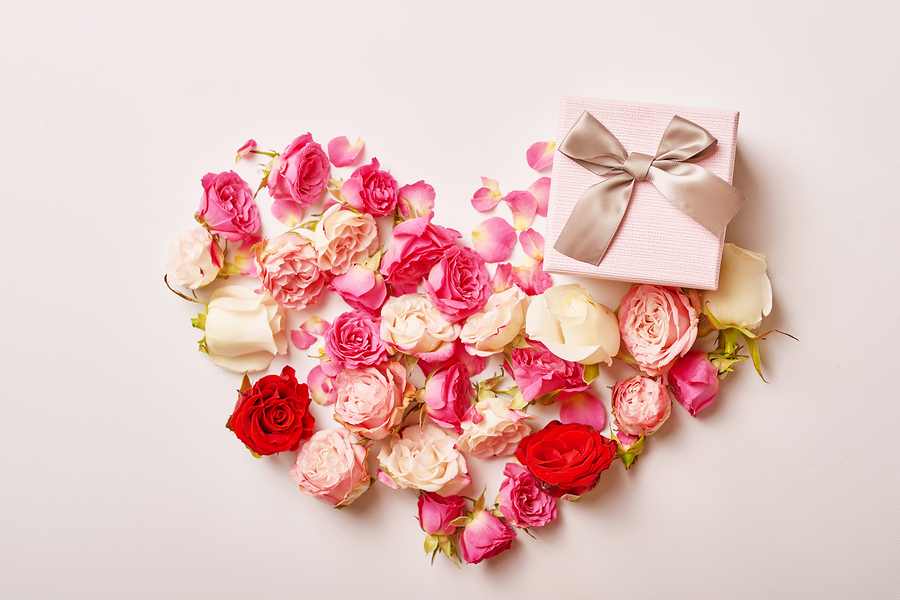 Are you planning to spend this February 14 with someone you care about? There are many wonderful ways of celebrating Valentine's Day with hearing loss. In this post, we'll cover six hints to make this year's holiday a hit, including:
Plan a quiet meal
Get away
Stay at a hotel
Bring hearing aid supplies, if you use them
Use tech to listen to Valentine's Day music
Bring hearing protection
Call someone special
Keep reading to learn more about these hints for celebrating Valentine's Day with hearing loss.
Plan a quiet meal
A lovely lunch or dinner out is a classic way to celebrate Valentine's Day. Since many people have the same idea, it can help to request a table in a corner or quiet area. Going in the afternoon rather than waiting until the evening is another way to avoid noisy restaurants. Check out more tips for dining out with hearing loss on our blog.
If you'd prefer to skip the crowds and noise altogether, you can't go amiss with a homemade dinner by candlelight. Refer to these healthy dessert recipes to indulge in a post-meal sweet treat without the guilt.
Get away
This year, Valentine's Day falls just before the weekend, making it a perfect reason to hit the road for an overnight trip. This infographic outlining road trip tips with hearing loss offer helpful hints for enjoying your getaway. If you're thinking about a longer getaway next year, these hearing-loss-friendly romantic travel destinations are full of beautiful sights and accessible things to do. Wine, beaches, restaurants, and museums will make it a Valentine's Day to remember.
Stay at a hotel
During your getaway, you may want to stay at a hotel with hearing loss accessibility features. In the middle of February, it's also a welcome break from the cold to book somewhere with an indoor hot tub and pool where you can soak and relax. Restaurants and spas also level up the hotel pampering experience. If you don't want to travel far, you could even plan a "staycation" by heading to a hotel close to home and enjoy all the amenities nearby!
Bring hearing aid supplies, if you use them
If you're heading out of town to a Valentine's Day getaway, remember to pack extra batteries and cleaning and storage supplies for your hearing aids or personal sound amplification product (PSAP) if you use them. If you're traveling by plane, consider packing these supplies in your carry-on luggage to ensure they safely arrive at your final destination.
Use tech to listen to Valentine's Day music
Thanks to the latest hearing loss technology, you can bring the music directly to your ears while you share a dance. Many hearing aids now have a Bluetooth® wireless technology so you can sync to your Valentine playlist. Or, pick up a pair of bone conduction headphones, which use vibrations to let you experience music like never before.
Bring hearing protection
If your Valentine's Day plans include a concert or live performance, be sure to use hearing protection. These gadgets can help protect your hearing in these loud environments. From earplugs and earmuffs to noise-cancelling headphones, there are many options to choose from.
Call someone special
To connect with a Valentine you can't meet up with in person or who lives far away, consider calling them over the phone to send good wishes. If hearing loss makes it difficult to keep in touch over the phone, learn how a CapTel captioned telephone can help you catch every word. By displaying captions of everything your caller says, you can enjoy a long, uninterrupted conversation with the people you care about the most.
We hope these tips for celebrating Valentine's Day with hearing loss will inspire you to enjoy this day of love even more. To browse more articles on living with hearing loss, head to our blog.