Try these indoor and outdoor activities to make the most of your snow days!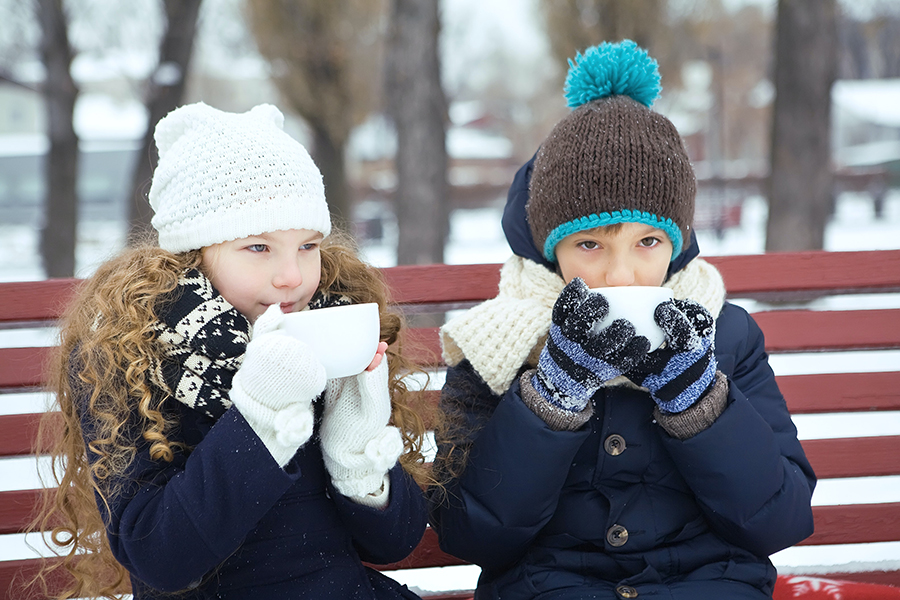 If you live somewhere that gets cold weather in the winter, every once in a while, you'll encounter one of kids' favorite parts of this season: snow days.
While these days are a fun opportunity for school-aged kids, it can leave the adults in their lives with one big question: what activities should we do to keep the kids occupied and make the most of their time off?
If you're a grandparent, parent, or other adult looking for something fun to do with kids on a snow day besides the typical video games or TVs, there are plenty of fun indoor and outdoor snow day activities you can try!
Here are six ideas for snow day activities to try out this season:
Set up an indoor treasure hunt
Make some crafts
Snow paint
Look for animal tracks
Hot chocolate bar
Build an indoor fort
Read on to find out more about these fun snow day activities that you can do with your grandchildren!
Set up an indoor treasure hunt
A fun snowy day activity that takes just a little planning is setting up a treasure hunt for your grandchildren. You could hide one item at a time and see who can find it first or how quickly the team can find it, hide multiple objects around the house and give hints on their location or go all out and make a map. You can also turn it into a scavenger hunt and provide a list of items hidden to see who can find them all the fastest. Feel free to put your own twist on it!
Make some crafts
Crafting is a great indoor activity for when it's just too cold to spend time outdoors. While the options are endless, some fun snow day crafts include making paper snowflakes, pinecone bird feeders, friendship bracelets, and DIY slime. Crafts can get a bit messy, but the hands-on learning and creativity are worth the clean-up! You can also modify crafts to be easier for little ones or more difficult for older kids. Older kids may also be able to help the younger ones with harder tasks, like safely using scissors.
Snow paint
A fun and safe way to add some color to the bright white snow is snow paint. Simply add food coloring drops into a spray bottle filled with water until the color is vibrant enough, and spray away! Depending on the age of the kids, you could even make a competition out of it to see who can make the craziest artwork. Another option is to make snowballs and use a paintbrush to color them.
Look for animal tracks
Head outside with the grandkids and be on the lookout for animal tracks in the snow. Fluffy snow shows the tracks well, and it's an excellent time for kids to learn about nature and local wildlife. Try to see if they can guess what animal different tracks are from. As a group, you can put your science hats on and try to figure out what the animal was doing or where it was going when it left the tracks!
Hot chocolate bar
There is nothing better on a chilly, snowy day than some delicious hot chocolate, especially after playing out in the cold! A fun way to serve hot chocolate to your grandkids is a make-your-own hot chocolate bar. Set up toppings like whipped cream, candy canes, chocolate chips, cinnamon, caramel, mini marshmallows, fruits, or anything else you can find. Allowing them to be creative and add toppings themselves is a fun way to allow kids to make their own choices. It's one of the classic snow day activities!
Build an indoor fort
Build the ultimate indoor fort with all the couch cushions, blankets, chairs, and tables you can find. This snow day activity is sure to please grandkids of all ages. Your fort can become a maze, a reading area, an indoor campground, or anything else their creative minds can think of.
Finding fun snow day activities to entertain grandkids can be a breeze with these ideas in your back pocket. Check out more ideas for wintery fun on our CapTel blog!