Schedule your next routine hearing screenings at one of these locations.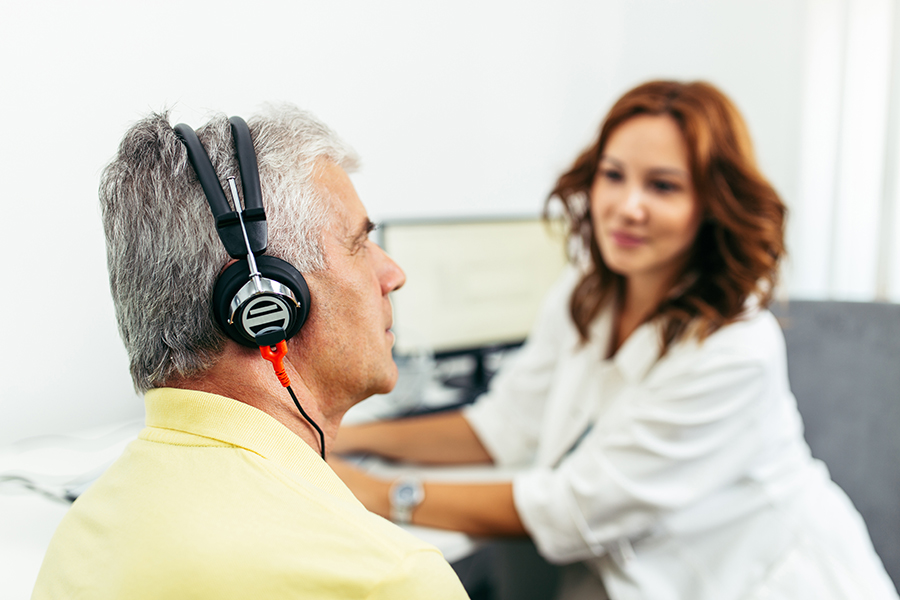 If you've been experiencing the symptoms of hearing loss or are due to schedule a routine hearing test to monitor your hearing health, there are a few choices you'll have to make. First and foremost, you'll need to decide where to get a hearing test.
The good news is that you have choices depending on your medical providers, mobility, and schedule. Read on to learn more about your options for scheduling a hearing test!
If this will be your first hearing test, we recommend reading up on what to expect before you go as well.
Your doctor's office
A good starting point is your primary care physician. They can perform a basic hearing test and help assess whether a more comprehensive assessment or referral to an audiologist may be necessary. If you already have an audiologist, you'll likely want to save yourself the time of scheduling a primary care appointment and schedule with them directly.
An audiologist or Ear, Nose & Throat (ENT) doctor
These medical professionals are trained experts with regard to ear health and the inner workings of the ear. You may be wondering what the difference between the two is: an audiologist specializes in identifying issues such as hearing loss, balance issues and tinnitus (buzzing or ringing in one or both ears), while an ENT will manage disease or traumas related to the ear. Your primary care doctor should be able to refer you to one or the other if your symptoms point toward a specific condition.
Once at your audiologist or ENT's office, there are various hearing tests they can choose to perform depending on your symptoms and hearing health situation. You can learn about the most common types of hearing tests here.
Online or over the phone
An over-the-phone or online hearing test is a convenient option if getting to the doctor's office presents logistical challenges for you. In most cases, all you'll need is a quiet room in your home and a working Internet connection or telephone. It may also be useful to have a friend or family member come over to help you get started.
An in-person assessment will likely be more accurate, but an online or over-the-phone hearing test is a good place to start if you suspect you're beginning to experience hearing loss. Depending on the results of a remote test, you may want to follow up with your doctor or an audiologist when you're able.
Hearing loss event
Non-profit organizations such as the American Speech-Language-Hearing Association (ASHA) and the Hearing Loss Association of America will often hold events in the community to encourage people to have their hearing tested. These pop-up tests are a terrific way to raise hearing loss awareness and create an easy way for people to check in with their ear health.
One drawback of this location for a hearing test is it may be more crowded and noisy than your audiologist's office would be, but these tests are still an excellent way to monitor your hearing health on the go.
Keep reading the CapTel blog for more hearing health and wellness tips and information!