Enjoy the tunes while protecting your hearing.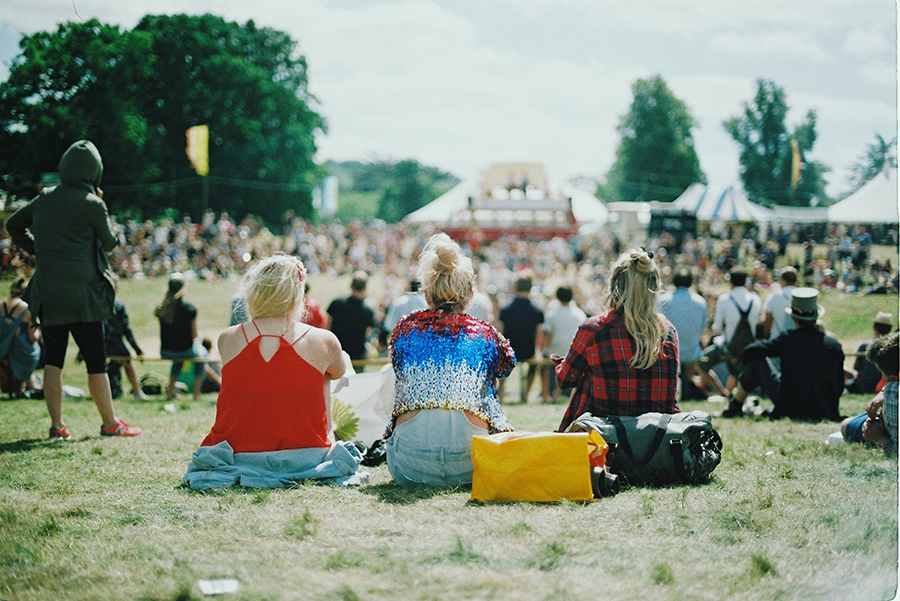 With the arrival of summer also comes classic seasonal activities like BBQs, beach days, and music festivals. If you or someone close to you is a music fan who experiences hearing loss, you can still catch your favorite artists and enjoy everything that music festivals have to offer!
Whether you're heading to a huge well-known festival or a local street fest, this article can help you prepare so you can let loose and fully enjoy the experience. Check out these tips for attending a music festival with hearing loss to get the most out of your festival trips this summer.
Get familiar with the venue
Research the venue or location well in advance of the music festival and inquire about what accommodations the organizers offer for people with hearing loss. These accommodations may include having American Sign Language (ASL) interpreters or captioning screens at the stages to translate for the artists during their performances or having assistive listening devices available for attendees.
Make a list
If your music festival of choice requires travel, make a packing list of any hearing loss-related items you will need to bring, such as earplugs, a safe (and waterproof, in case of rain!) place to store your hearing aids or other assistive listening devices, and extra hearing aid batteries.
Be sure to research the festival's bag policy to make sure the bag you're bringing can fit everything you need and still adhere to their requirements. Before you enter the music festival, make sure you have everything you need for the day, as many venues have a "no re-entry" policy.
Place yourself strategically
As you look at a map of the venue, try to find a spot to stand or sit that is a reasonable distance away from the speakers to help protect your hearing from their loud sounds. Also, identify a place at the festival where you can take a break during the day and spend some time in a quieter area away from the music to let your ears rest.
Give your ears a rest
On that same note, rest your ears in the days leading up to and following the music festival, as damage from noise exposure can be cumulative. If you know you'll be attending a loud festival over the weekend, it's a smart idea to be gentle to your ears during the time before and after the event.
Consult with your audiologist
Before attending a music festival, consider visiting or scheduling an appointment with your audiologist to let them know your plans. They may be able to suggest specific precautions or tips for attending a music festival with hearing loss that will make sure you can enjoy your time at the event while protecting your hearing health for many summers to come!
Keep reading the CapTel blog for more hearing loss tips and resources!