These bloggers are sharing their hearing loss stories.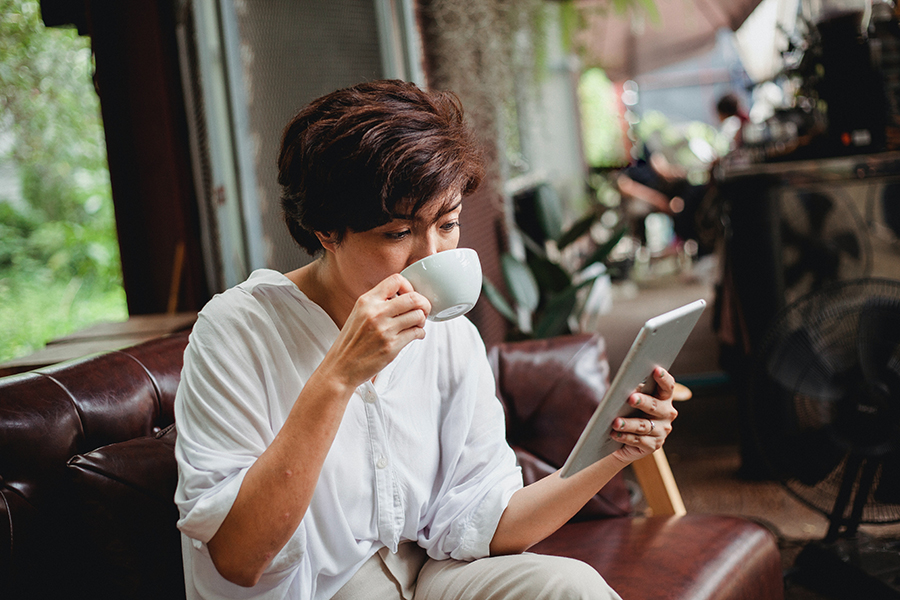 One of our favorite ways to keep connected with the hearing loss community is by staying up to date on talented authors and bloggers with hearing loss! We've already written about some of our favorite hearing loss blogs and non-fiction hearing loss books, but there are so many more people to learn from.
We rounded up six more great blogs about hearing loss for your reading enjoyment:
My Hearing Loss Story
Smart Hearing
Lipreading Mom
HLAA's Hear This Blog
Cochlear Implant Life
Rewiring Tinnitus
Learn more about these interesting and educational blogs about hearing loss below.
My Hearing Loss Story
Carly, the founder of My Hearing Loss Story, experienced sudden sensorineural hearing loss in her left ear in 2016. She's a fascinating person who has lived around the world, and her blog has stories to match. Read about her experiences learning a new language with hearing loss, what it's like to live with single-sided deafness, how she compares living in a big city (Madrid) vs. her new smaller seaside town, various medical experiences, and more.
Smart Hearing
Katherine Bouton has written some amazing books about hearing loss, and she also has a wonderful blog called Smart Hearing. She writes beautifully about things as simple as going for a walk in springtime, to topics as complex as scientific research and clinical trials related to hearing loss. And you'll find much more too, whether it's reviews of films featuring deaf characters or how hearing loss affects life and aging.
Lipreading Mom
Shanna Groves of Lipreading Mom started experiencing progressive hearing loss as a first-time mom at age 27 and has since gone on to have three children. This is a great blog to follow, particularly for any parents with hearing loss. She writes about family life, films, navigating the pandemic, school-related topics (she recently became a teacher!), and much more.
HLAA's Hear This Blog
The Hearing Loss Association of America (HLAA) is one of the best resources for hearing loss information and it has its own blog called Hear This. Thought leaders at HLAA contribute to the blog, writing about subjects from hearing aid technology to hearing loss events to other relevant news. This blog about hearing loss is definitely worth keeping an eye on!
Cochlear Implant Life
If you or someone you know has or is considering getting a cochlear implant, Cochlear Implant Life can be a very helpful blog! Find the latest CI news, personal stories of people who have cochlear implants, information about the surgery, costs, pros and cons, and more.
Rewiring Tinnitus
Tinnitus can be annoying at best and debilitating at worst. The Rewiring Tinnitus blog covers topics like traveling with tinnitus, overcoming daily challenges, research into options for relief, product reviews, and more. Anyone experiencing tinnitus will likely find helpful resources on this blog!
Do any of these blogs about hearing loss stand out to you? Make sure to follow your favorites — and don't forget to add the CapTel blog to your reading rotation too!