Here's how to know when to find a new audiologist.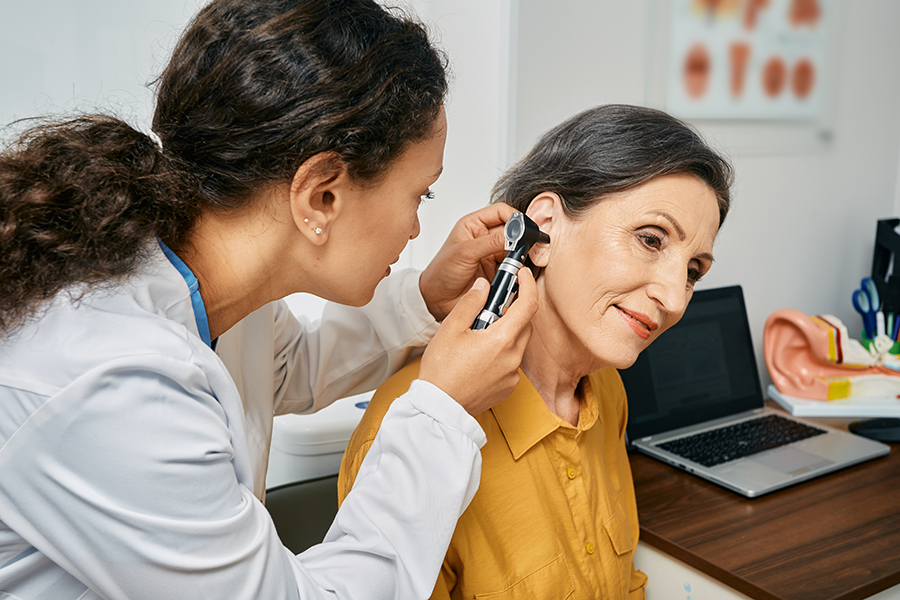 Being comfortable and confident in your healthcare provider is important. The same holds true when you are evaluating audiologists.
As you consider your overall hearing health care options, here are some tips to keep in mind when selecting a new audiologist:
You or your current audiologist is relocating
Your insurance is changing
Scheduling availability
Open communication with your provider
You're interested in a new type of treatment/device
Let's explore these signs it's time for a new audiologist.
You or your current audiologist is relocating
There are several life events that can necessitate an audiologist switch. Are you moving to a new place, making your current audiologist a long commute away? Or maybe your audiologist worked for your school or college, and you're graduating. You may also be moving into an assisted living facility with an audiologist on staff. On the other side of the coin, your audiologist may also be moving, or retiring from the profession. All of these are good reasons to look for a new audiologist.
Your insurance is changing
If you're changing insurance providers due to a job change, life event like getting married, or other reason, there's a chance your current audiologist won't be covered by your new network. Depending on what type of out-of-network fees or penalties your new insurance provider has, it may make more financial sense to seek out a new audiologist who is in-network.
Scheduling Availability
Sometimes you will need a prompt appointment with your audiologist for an office visit or for adjustments. Or, maybe you need appointments at certain times of the day to accommodate for work, childcare or school needs.  It's important to find an audiologist that can meet your scheduling needs both for routine office visits and more urgent appointments. If you feel like your schedules aren't meshing, you may want to explore alternatives.
Open communication with your provider
Communication skills are one of the most critical factors in any doctor-patient relationship. Very often, people's needs aren't one size fits all. To understand how to best serve you and personalize their care to your situation, they need to listen to what you're telling them about your experiences and preferences. For more information on establishing effective communication with your provider, see our blog post on ways to build a relationship with your audiologist.
Of course, listening is only half of the equation. A good audiologist should also act as an educator, taking the time to explain what's going on with your hearing, what your various options are, pros and cons, etc. They should be a knowledgeable resource for all your hearing questions. If you're hesitant to ask questions or you leave the office feeling like you don't understand what went on during the appointment, your current provider might not be the right fit for you. If you need ideas of questions to ask your audiologist during your visit, check out this blog post.
You're interested in a new type of treatment/device
Different audiologists have different specialties. If your current one doesn't offer a specific type of treatment or device that you'd like to explore, don't be shy about trying an audiologist who offers alternative treatments. Here are some examples of new hearing loss technology to keep an eye on and ask your hearing care professional about!
When it's time to change your audiologist, how should you handle the process of "shopping around" for a new one? Here's how to choose the right audiologist for you.