What to look for in your new doctor to ensure they're a good fit.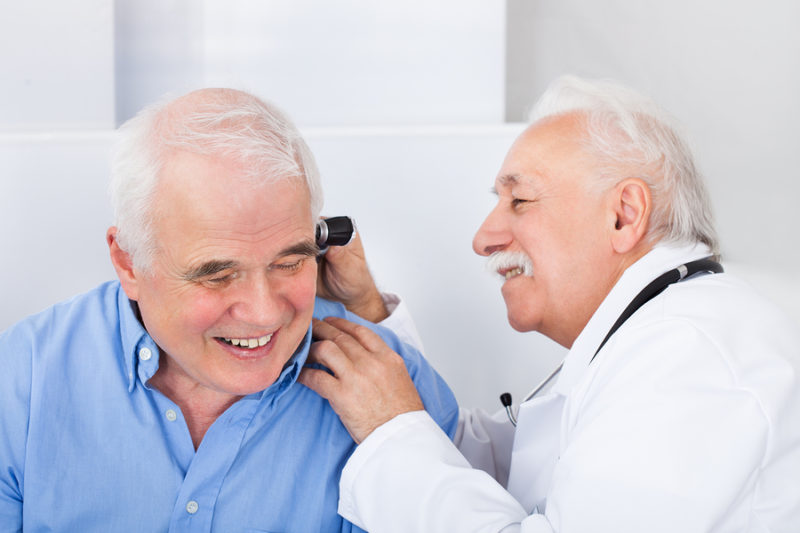 If you are experiencing hearing loss, have other hearing or balance issues, or it's been over a year since your last hearing health checkup, it's time to see an expert. Audiologists are specially trained to help prevent, identify, diagnose, and address hearing and balance concerns. But with over 12,000 audiologists in the U.S., which doctor should you choose? Use our helpful tips below to learn how to find the right audiologist for you:
Ask your family and friends for a referral
Check your insurance company's provider list
Consider their proximity to your home
Trust your instincts
Continue reading to learn more about selecting your next audiologist.
Ask your family and friends for a referral
If you know that your family, friends, or neighbors have paid a visit to an audiologist in your area recently, ask them how they liked their experience. Would they rate their audiologist favorably? A recommendation from a trusted source is an excellent first step to finding the right audiologist for you.
Check your insurance company's provider list
Before booking an appointment with an audiologist, be sure to check with your health insurance company to see whether the provider is in your network. Many insurance companies allow you to log into their website to view a complete list of covered providers. To ensure the information you find online is accurate, you may also wish to contact your health insurance company by phone to confirm your plan's coverage and any possible out-of-pocket charges you can expect from your visit. If you find it difficult to hear your phone calls, consider using CapTel captioned telephone that provides captions of everything the respondant is saying.
Consider their proximity to your home
An audiologist located near you can not only make your initial visit more convenient but also save time if you need to schedule subsequent follow-up visits. To find an audiologist close to home, visit the Find an Audiologist | Search portal on the American Academy of Audiology website. Here, you can enter your zip code and search for providers within a set number of miles. The site will reveal your results with the closest audiologist listed first. Simply select the map icon on the far right of each result to receive driving directions from your current location.
Trust your instincts
After your first visit with your audiologist, check in with your instincts by asking yourself these questions to determine whether you've found a good fit:
Did s/he take the time to listen to my concerns and answer all my questions?
Did I feel rushed during appointments?
Is s/he friendly and considerate?
Did s/he explain things in a way I understand?
Do I trust him/her?
Is s/he easy to work with?
For more articles about hearing health and hearing loss, visit our blog today.
Check out our visual guide to hearing protection tips here.