Experience the joy of sharing your knowledge with a younger generation.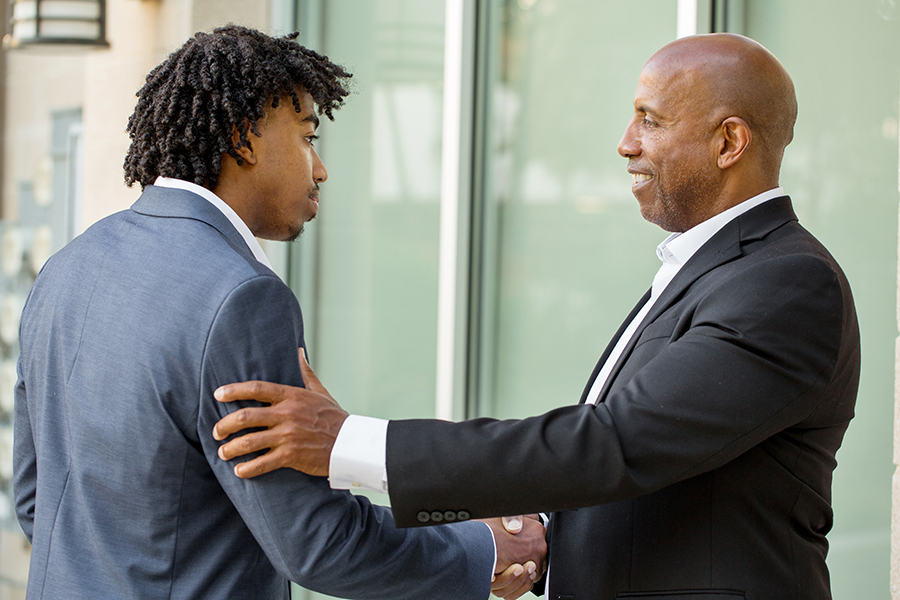 As we grow older, we gain a lot of life and career experience that can be useful to younger generations via mentorship. The benefits of mentoring don't just apply to the mentee — it's a two-way street of perks!
Here are five benefits of mentoring that older adults can enjoy, whether you're volunteering your time at a school or connecting with young adults through a professional organization:
Bridge the generation gap
Help people getting started in your field
Improve cognitive health
Gain a social and emotional boost
Make a difference in someone's life
Let's explore these benefits of mentoring below!
Bridge the generation gap
The "generation gap" refers to how different generations sometimes have difficulty understanding each other. Growing up in different eras can shape very different sets of beliefs, behaviors, and preferences. But no matter how old we are, we often have more things in common with one another than we think! Spending time mentoring young people means that they have a window into your world, and you into theirs. Share your experiences and advice, and make sure to listen to what they're telling you in return.
Help people getting started in your field
If you've spent your life building a career in a specific industry (or even multiple industries, if you've changed careers), you may have the power to give someone a jump-start in theirs! Mentoring a new employee or intern is a wonderful way to help a young person succeed and build a solid foundation in the professional world. You can give them tips on saving time on certain tasks, introduce them to people in your network, motivate them to apply for a promotion, and more.
Improve cognitive health
Have you heard the phrase that the best way to learn is to teach? Teaching others via volunteering or mentorship is a wonderful way to keep our own brains active and engaged. It gets you brainstorming about how to help your mentee, how to accomplish various goals, communicating in new ways, and more.
Gain a social and emotional boost
There are many measurable health benefits of social connections. The mentor-mentee connection can be a truly enriching one for both sides. One study even showed that high school seniors who had mentors experienced lower rates of depression and risky behaviors. Other emotional health benefits of mentoring include higher self-confidence, lower anxiety, and more hope for the future for both sides of the mentorship equation.
Make a difference in someone's life
Whether you're mentoring a school-aged child through a program like Foster Grandparent, a high-school or college-aged student, or a young person starting their career, your mentorship can completely change the course of their future. Maybe you provide support and care they don't get anywhere else. Perhaps you give them an opportunity or make an introduction that leads to their dream job, or help them learn or hone a skill that they use to change the world. Mentorship is an amazing, fulfilling thing that's full of potential, and the relationship can be whatever you make it!
To find mentoring opportunities, check out your local community center, the MENTOR website, Foster Grandparent, your workplace or a professional group, or other local options you know about.
Next, read about more ways you can volunteer to help kids in your community and beyond.