Here are just a few must-reads to your to-be-read pile.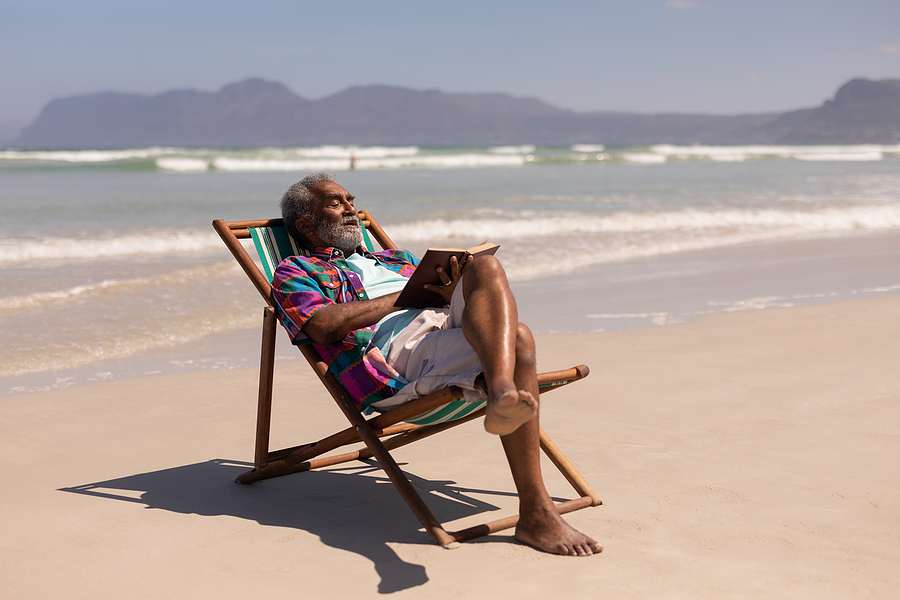 Is there anything better than relaxing in the sunshine with a good book? Summer is the perfect time to hit the beach or set up a hammock and grab one of these exciting new books to add to your summer reading list.
Let's look at several different genres — from fantasy to historical fiction to memoirs and more — to help you decide what new books to add to your summer reading list!
Fantasy
The House in the Cerulean Sea by T.J. Klune
Published in 2020, this book makes a perfect fantastical escape from reality. The main character, Linus Baker, is sent on assignment to investigate an island orphanage for magical children, where he meets a collection of interesting characters and grows to discover the meaning of family. The tone of the book is warm, charming, and whimsical.
The Invisible Life of Addie LaRue by V.E. Schwab
Ever wonder what it would be like to live forever? That's the bargain Addie LaRue makes — but it comes with the terrible curse of being forgotten by everyone she meets. The primary action of the story occurs when after three hundred years, Addie meets someone who remembers her despite her curse. If you enjoy poetic writing styles, you'll love how this author weaves her words.
Historical Fiction
The Four Winds by Kristin Hannah
Acclaimed writer Kristin Hannah visits the Great Depression era in her latest novel. As crops die and dust swirls across the Great Plains, main character Elsa Martinelli has to fight to save her family. As you read, you can tell how much research the author put into the time period. You'll be heartbroken and inspired by the struggles the characters endure.
Mystery/Thrillers
The Safe Place by Anna Downes
A summer job on a French estate sounds like a dream for a young woman struggling to pay the bills with acting. But she quickly realizes that paradise might not be all that it seems! If you like your thrillers to have a more subtle, unsettling feeling, this will make a great beach read for you.
The Guest List by Lucy Foley
Another summer book, set on another mysterious island! This book might remind you of an Agatha Christie read, with its "whodunit" style murder mystery. It's a fast-paced, fun read that will keep you guessing not only who the killer is but the victim as well!
Modern Retellings
The Wife Upstairs by Rachel Hawkins
Did you read Jane Eyre but find it hard to get into? Pick up this modern version of the story for your summer reading list! Broke in a new town, Jane meets a man whose wife drowned in a tragic boating accident. But as their romance deepens, questions arise. What is this man hiding?
Memoirs
Aftershocks by Nadia Owusu
Sometimes truth is even more dramatic than fiction, and that's certainly the case with Nadia Owusu's highly anticipated memoir. As the daughter of a United Nations official, her childhood took her around the globe, a rootless existence complicated further by family dynamics and secrets. Read about how she navigated these turbulent waters to discover her own identity and build a future.
The Next Everest by Jim Davidson
Who doesn't love a good mountain climbing story? After surviving the deadliest avalanche to ever happen on Mount Everest, Jim could have sworn off climbing for life. Instead, he chose resilience, returned to the summit, and used his experience to glean life lessons about accepting and conquering life's challenges.
Interested in adding some books about hearing loss to your summer reading list as well? Check out our recommendations for some must-read books about hearing loss.