Give back to your favorite charities or the community from the comfort of home.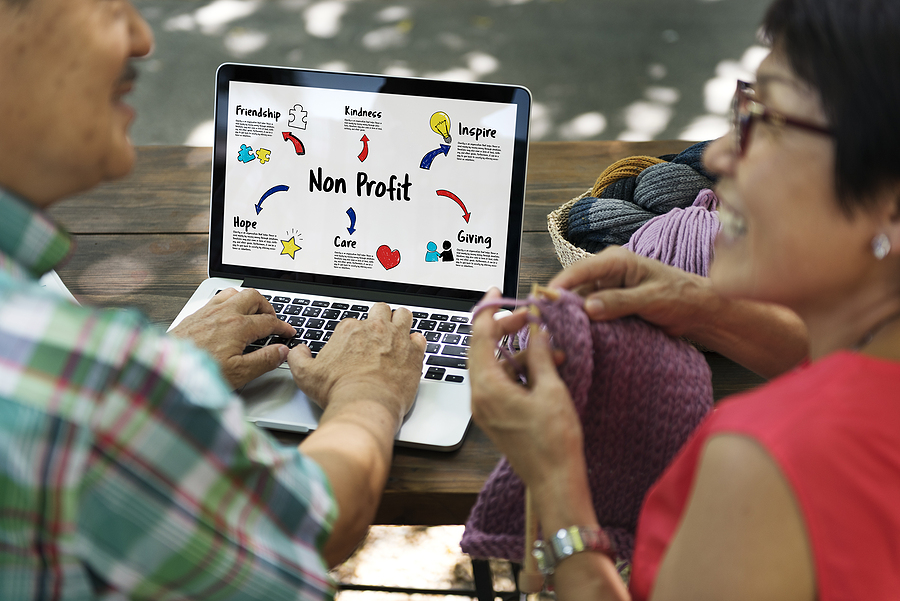 Volunteering to help those in need is a wonderful way to give back to your community. But volunteering has become more difficult recently, with many organizations still under pandemic restrictions and encouraging volunteers to stay safe and healthy at home.
Fortunately, there are now plenty of ways you can lend your talents for good without leaving the house. All you need is a little resourcefulness and creativity. Below are some excellent ways to volunteer from home via the internet, telephone, or mail.
Connect with a pen pal
Contribute your talents online
Help out the younger generation
Craft items for those in need
Start your own volunteer group
Keep reading to explore these unique ways to volunteer from home!
Connect with a pen pal
Consider using your time to write cards or letters to older adults isolated at home or in a nursing home or assisted living facility due to COVID-19. This can be as easy as writing up a message online or researching local organizations that may be looking for pen pals. If you prefer to talk over the phone, consider a local phone check-in pairing program instead – with a CapTel phone to ensure you catch every word of your pen pal's conversation.
Contribute your talents online
If you are talented in a particular field or profession, there are many nonprofit websites where you can volunteer your skills and stay engaged! Zooniverse.org is a fun science and research organization where volunteers can contribute to research projects from identifying space objects to counting penguins. If you're talented in a second language, you can help translate documents with Translators Without Borders.
Bookshare.org is a website that assists individuals with reading disabilities. You can help grow their library by simply scanning your books into their database. You can also contribute your talents and do some reading at the same time with LibriVox.org, an online platform where you can record yourself reading any genre of book for upload into their public audiobook library.
Help out the younger generation
Another way to volunteer and put your skills to use is by volunteering with children's or youth organizations. If you enjoy mentoring older youth, try Learn to Be, MentorNet, or PA eMentoring. You can also help out students by volunteering your tutoring skills with an organization like UPchieve, or researching virtual volunteer opportunities at your local schools.
Craft items for those in need
If you're the crafty type, the ways to volunteer from home are endless! You can create blankets, hats, lap robes, nonslip footie slippers, and other items to help the Red Cross, hospitals, and nursing homes. You can also craft simple gifts or care packages for the homeless, crisis shelters, or at-risk families. If you're looking to flex your artistic abilities, consider making handmade cards and sending them to friends or family members. Some organizations may be limiting donations during the pandemic, so be sure ask in advance what they are currently accepting.
Start your own volunteer group
You may be so inspired to help others that you would like to organize your own volunteer outreach from home. That's great! Some ideas to get started might include forming a volunteering club or starting a fundraiser. Perhaps you could minister to others virtually with a religious organization in your community. To search for more virtual or at-home volunteer opportunities, check out VolunteerMatch!
For more ideas on ways to stay active and engaged while at home, check out our CapTel blog!