If a high seas adventure is on your vacation list, here is what you can expect aboard these ocean cruisers.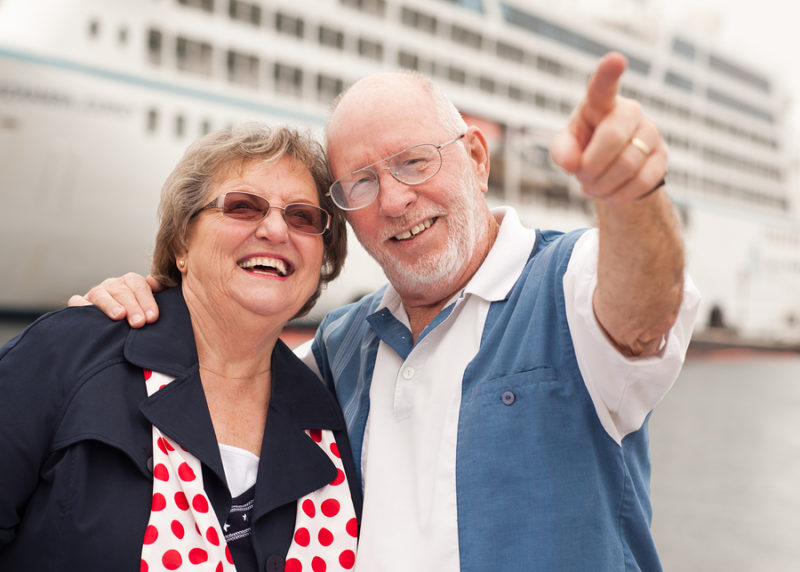 Over 20 million people enjoy cruising every year for a variety of reasons: the fresh sea breeze, smorgasbords of onboard food and activities, and ability to see different places while only unpacking once. If a high seas adventure is on your vacation wish list, there are many cruise lines with hearing loss-friendly features, including the following listed in no particular order:
Royal Caribbean®
Carnival®
Disney® Cruise Line
Holland America Line®
Norwegian® Cruise Line
While there are many vacation and cruising options available with hearing loss accommodations, keep reading to learn about the features you can expect aboard these ocean liners. Compare them to other hearing loss-friendly cruises you're considering and see which one is best for your needs.
1. Royal Caribbean
Boasting a fleet with the four largest cruise ships in the world, Royal Caribbean is a big name in cruising – and they offer many accommodations to keep guests happy along the way. On these ships, you can request a variety of features for your stateroom to make hearing easier including assistive listening devices, teletypewriters (TTYs), and a visual-tactile alert kit. You can also arrange for sign-language interpreting services and enjoy TV with closed captioning on these hearing loss-friendly cruises.
Royal Caribbean sails to many tropical and exotic destinations across the world – not just to the Caribbean. Whether you dream of seeing France, Australia, or even Greenland, there's a port for that. On the way, you can enjoy onboard recreation options like pools and hot tubs, dance parties, and even ziplining.
2. Carnival
Whether your travel wish list involves Alaska's glaciers and whale-watching expeditions, Bermuda's pink sand and crystal blue waters, or another worldwide destination, Carnival might be a contender on your list. This hearing loss-friendly cruise line offers accommodations for people with hearing loss including sign-language interpreters, closed captioning for all Carnival-created content and outdoor movies (on request), TTYs to communicate with Guest Services, Listen Technologies amplification headsets, and a visual-tactile cabin alert system.
As you head to your destination, you can pamper yourself at the spa, get a birds-eye view with the suspended SkyRide course, try your luck at the casino, or choose another favorite activity from their extensive onboard options.
3. Disney Cruise Line
If you're cruising with the family or you're a lifelong Disney fan, this hearing-loss-friendly cruise line could be the key to making your dreams come true. In addition to meeting your favorite characters, splashing in the pool, and dancing the night away, expect hearing loss accommodations aboard this cruise line including ASL interpretation, room communication kits, TTYs, and closed captioning upon request.
4. Holland America
This hearing loss-friendly cruise line caters to a mature crowd. Onboard a Holland America ship, you'll have access to amplified stateroom telephones, assistive listening systems in show lounges, alert kits, and closed captioning. While its entire fleet has these features, it's worth noting that their Koningsdam ship is the most technologically advanced, should this cruise liner be one of your front-runners.
As you head off to Asia, the Mediterranean, or somewhere closer to home on Holland America, you can also enjoy many onboard activities like wine tasting, lectures, and cooking or yoga classes.
5. Norwegian Cruise Line
You could see the famous fjords of Norway on this hearing-loss-friendly cruise line, but Scandinavia is far from their only destination – Norwegian goes around the globe! The Sky, Sun, and Pride of America ships all have hardwired hearing-accessible staterooms, and on all ships, the Norwegian Access Desk will work with you to handle all of your accessibility needs, including pagers, closed captioning, TTYs, and assistive listening devices.
If pre-set dining times and assigned seating aboard most cruise lines turn you off, Norwegian's "freestyle cruising" philosophy lets you choose when and where to eat from their many dining options. Aboard these ships, you can also enjoy Broadway performances, musical themed cruises, and access to some of the youngest ships in the industry with this cruise line.
The only thing left to decide is: which hearing loss-friendly cruise is best for you? The ones listed here are not the only ones available, and this list is not intended to endorse any cruise line. Whether you choose to board one of these or another cruise line that meets your needs, enjoy a memory-making getaway you can cherish for years to come.
If you are cruising with family or friends, use a CapTel captioned telephone to help you catch every word as you make a travel plan together. For help choosing the best model for you, call us at (800) 233-9130 today.