Must-see features & convenient accommodations for enjoying these attractions.
Visiting museums can be a powerful way to appreciate and connect with art, history, and culture. In 1977, the International Council of Museums established May 18 as International Museum Day to recognize the cultural exchange museums play in the development of communities and societies. Honor this special day with a visit to one of these remarkable hearing loss-friendly museums:
Brooklyn Museum
The Metropolitan Museum of Art
The Smithsonian
The Museum of Contemporary Art
The Modern
Seattle Art Museum
Keep reading to learn more about the features and accommodations you can enjoy when visiting these hearing loss-friendly museums.
1. Brooklyn Museum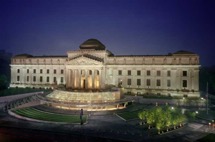 Located in Brooklyn, New York, the world-class Brooklyn Museum holds nearly 1.5 million works. The collections found there embody the rich heritage of world cultures, displaying historic art from Egypt, Africa, Europe, and more. The Brooklyn Museum is committed to making the galleries accessible to everyone and offers assistive listening devices for the exhibits at the admissions desk. With two weeks' notice, the museum can also provide open captioning on videos and ASL interpretation.
Check out the calendar of events for the Brooklyn Museum here.
2. The Metropolitan Museum of Art, or "The Met"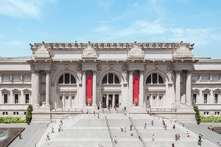 Founded in April 1870, The Met is the largest art museum in the United States, containing over two million works in their permanent collection. It spans three sites across New York: the main building near Central Park, Met Cloisters in Upper Manhattan, and Met Breuer on Madison Avenue in the Upper East Side. The Met features tours, exhibits, events, shopping, and more, and caters to people of all ages and abilities. To get the most of your visit, The Met can offer FM assistive listening devices and transcripts free of charge. They can also accommodate real-time caption with a two-weeks' notice.
Read more about the 15 pieces you have to see at The Met here.
3. The Smithsonian
Looking to get a taste for diverse cultural exhibits, historical galleries, sculptures, and even a zoo? The Smithsonian is the world's largest museum, education, and research complex, comprised of 19 museums and a National Zoo, all within our nation's capital in Washington DC. From the Air and Space Museum to Smithsonian Gardens, The Smithsonian is home to a world of options to appreciate culture and beauty. While you're visiting one of the many museums, there are exhibits with open captioning, arranged sign language interpretation, and assistive listening devices. Learn more about their features here.
Start planning your visit to one of their venues with this calendar of events.
4. The Museum of Contemporary Art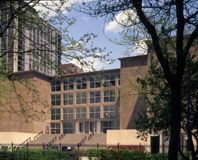 Chicago's Museum of Contemporary Art (MCA) is one of the world's largest contemporary art venues. The MCA offers innovative performances, exhibits, and programs that meet the needs of today's modern audiences. If you're visiting on a Tuesday, you'll enjoy free admission to the museum. You'll find that the MCA often provides sign language interpretation, open captioning, and assistive listening devices. Arrange for these hearing loss-friendly accommodations by contacting Visitor Services before your trip.
While you're in Chicago, consider one of these other hearing loss-friendly activities.
5. The Modern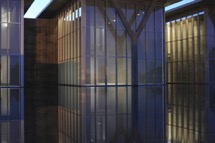 Enjoy nearly 3,000 paintings, sculptures, videos, photos, and prints when you visit The Modern in Fort Worth, Texas. Enjoy docent-led tours, programming for people of all ages, films, performances, and other noteworthy exhibits from 1945 to present day. If you're attending a program, request an assistive listening device upon your arrival. If you have a hearing dog, your companion is welcome to enjoy The Modern with you.
Learn how a hearing dog could change your life here.
6. Seattle Art Museum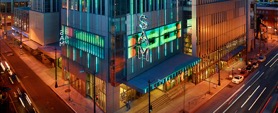 The Seattle Art Museum (SAM) is a spectacular site featuring exhibits, shopping, dining, and a research library. With over 25,000 collections of art from around the world, including treasures from Africa, Asia, Native America, Europe, Australia, Polynesia, and more, you can make an entire weekend out of your SAM trip. Stop by the South Hall Admissions Desk to request assistive listening devices for programs or call to arrange sign language interpreters for all public tours two weeks before you arrive.
View SAM's calendar of exhibitions, events and programs, tours, and more here.
There are many hearing loss-friendly museums throughout the country to explore and appreciate. We hope our list of remarkable stops make your art-, history-, and culture-seeking journey one to remember. For more articles on traveling with hearing loss articles, visit our blog today.
Looking to enjoy the outdoors this summer? Travel to these spectacular hearing loss-friendly gardens.