If you think you might have hearing loss, finding a hearing healthcare provider that you trust is very important. This person is not only a resource for your hearing health needs, but someone to turn to when you have questions about hearing aids and other facets of living with hearing loss. The right care team can help make your hearing loss journey less stressful.
To help find the right hearing healthcare provider, consider the following steps:
1. Check your insurance
When it comes to finding the right person and organization to partner in your care, start by looking at your insurance. To avoid unpleasant financial surprises down the road, make sure that any group or clinic you're looking at is in your coverage network. Your health insurance helps you to save in two ways. First the company has probably negotiated a reduced price for services with your provider. Second, your insurance will pick up a portion of that reduced cost, potentially leaving you with less to pay out of pocket. If the person or clinic you choose is not covered by your plan, you may be left larger out of pocket expenses.
Once you know which providers are in your network, you'll be able to narrow down your search.
2. Set your priorities
Unless you live in a remote area, there are probably multiple hearing healthcare providers within driving distance. At this point, you should think about what your priorities are when seeking care. Are you most worried about how far the office is from your home? Or maybe the specific services that are provided? Costs can also vary.
In an ideal situation, you could have all of the things you want  – including a short commute to your provider. But often times, especially if you live in a more remote area, you may need choose which of these things are higher priorities. For example, maybe by driving a little farther, you can find an office with a lower deductible or better services. By setting your priorities from the beginning, you can help find the option that will best suit your needs.
3. Do your research 
While there are many factors to consider when choosing a hearing healthcare provider, his or her ability to provide proper care should likely be the highest on the list. Most organizations should have provider bios that include information about their staff's education and board certification. According to All Allied Health Schools, an audiologist must hold a Doctor of Audiology degree and be licensed by the state in which they practice. These professionals can additionally earn a credential through the American Board of Audiology or a Certificate of Clinical Competence in Audiology (CCC-A) from the American Speech-Language-Hearing Association.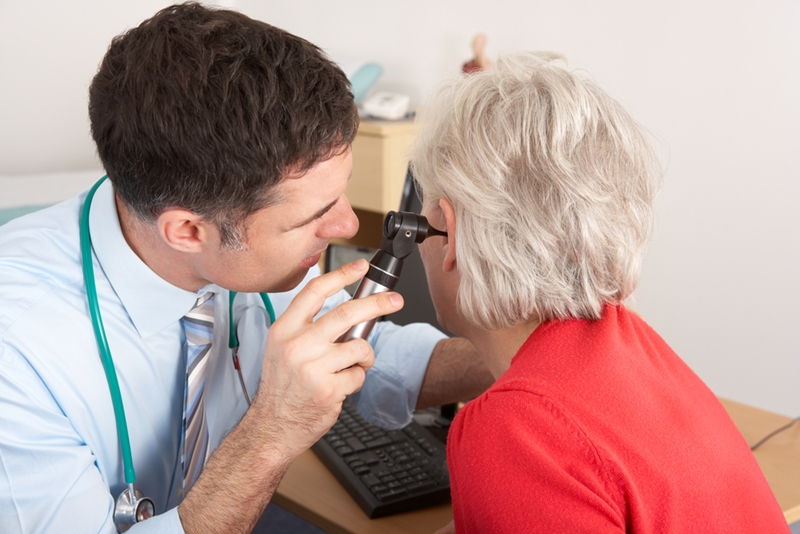 4. Ask about office policies
Though hearing healthcare providers tend to offer similar services, every office functions differently. Some groups schedule online, while others set appointments via a phone call. Some offices may be able to see you immediately, while at others you may have to wait several weeks – or months – to be seen. Be sure that you understand how the group operates before committing to a provider.
5. Don't underestimate trust 
Even the most qualified, efficient office may not be the best fit for you if you don't feel comfortable with the audiologist or other staff members. Education and training are essential considerations, but trust and rapport are also important factors to take into account. Is the provider patient during your visits? Does he or she listen carefully to your questions and answer them thoroughly? You will likely feel more comfortable asking questions with someone you feel listens to your concerns and wants the best outcome for you, so don't underestimate this important aspect when considering a care team.
6. Compare and contrast your options
Once you've narrowed the field down to a few doctors, compare and contrast your options. Recommendations from family and friends as well as reviews from other patients may help you in this area. There are a number of websites, such as AngiesList.com, Healthgrades.com, RateMDs.com and Yelp.com, that allow you to review patient feedback, which may give you a more complete picture of the doctors you're considering. Consequently, you'll be able to make a more informed decision, even if you haven't yet met the person.
7. Be open to change
After you've finally made your choice, don't be afraid to change your mind down the road. While consistency is important in healthcare to ensure that you receive proper care, it's also important that you feel comfortable with your provider. If you feel that you're not receiving the best possible care or for any other reason feel uncomfortable with your doctor, it's ok to consider other options. There's no limit to how many providers you can meet with before deciding on the right doctor for your hearing needs.