CapTel 2400i Registration Help
The very first time you set up CapTel, you may be asked to review the Registration Terms and Conditions on the CapTel display. Follow the directions on the screen.
If your CapTel 2400i is already registered, your phone will not show the following registration screen.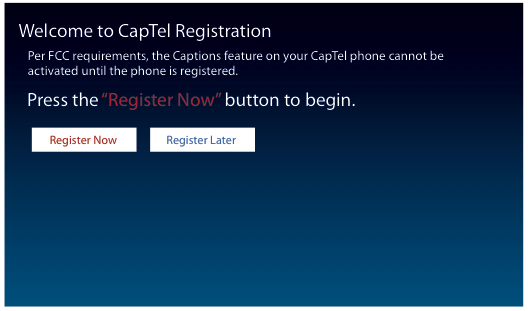 Per requirements from the Federal Communications Commission (FCC), the Captions feature on your phone will not be activated until you accept the Registration Terms & Conditions. If you need assistance, press the blue CUST SERV button.