CapTel Phone at No Cost
Individuals with hearing loss may receive an Internet-based CapTel phone at no cost if they complete and submit a Third Party Certification of Eligibility. Certification must be signed by a hearing health professional, such as a doctor or audiologist, who confirms that the person has a hearing loss and requires CapTel Captioned Telephone Service in order to communicate effectively over the phone.
Directions
Step 1
Download & print the Third Party Certification Form
Step 2
Have the form signed & dated by a hearing professional as listed below.
Step 3
Fax the completed certification form to: 1-608-238-3008 or email to: Register@CapTel.com
Once we receive your signed certification form, we will contact you to arrange for free delivery or on-site installation.
Requirements:
Hearing loss that necessitates the use of Captioned Telephone Service to communicate over the phone.
Third Party Certification form signed by your Doctor/Audiologist.
High speed Internet access.
Standard dial tone / phone connection.
Note: Third Party Certification ONLY applies to CapTel models that are Internet-based, such as the CapTel 840i / CapTel 2400i / CapTel 880i).
Professionals qualified to sign the Third Party Certification:
Doctors (with a hearing-related specialty)

General Practice Physician

Ear Nose Throat (ENT) Doctor

Hearing Related Professionals

Hearing Instrument Specialists

Speech Language Pathologist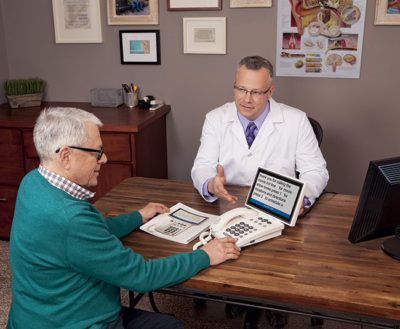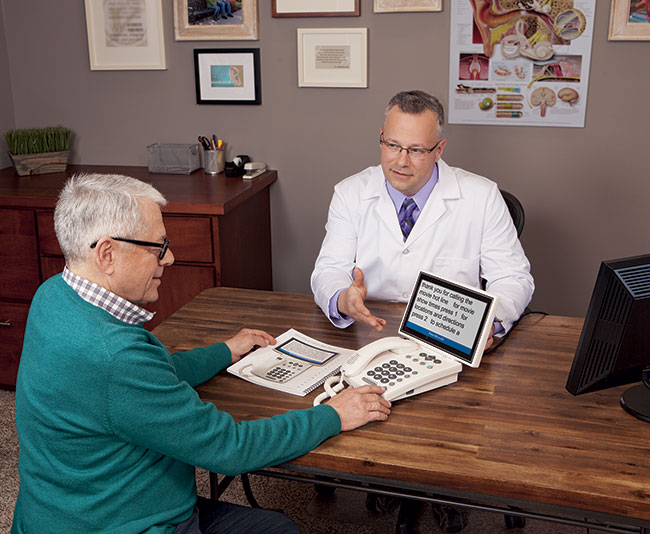 CapTel captioning service is provided as part of a federally-funded program, regulated by the FCC, that is designed specifically to help individuals with hearing loss access the telephone.
FEDERAL LAW PROHIBITS ANYONE BUT REGISTERED USERS WITH HEARING LOSS FROM USING INTERNET PROTOCOL (IP) CAPTIONED TELEPHONES WITH THE CAPTIONS TURNED ON. IP Captioned Telephone Service may use a live operator. The operator generates captions of what the other party to the call says. These captions are then sent to your phone. There is a cost for each minute of captions generated, paid from a federally administered fund. No cost is passed on to the CapTel user for using the service.
(v5.4 7-18)
For Hearing Health Professionals Only
Guidelines for Certification Process:
For State Equipment Distribution Programs Only: