Mark your calendars for these great hearing loss events!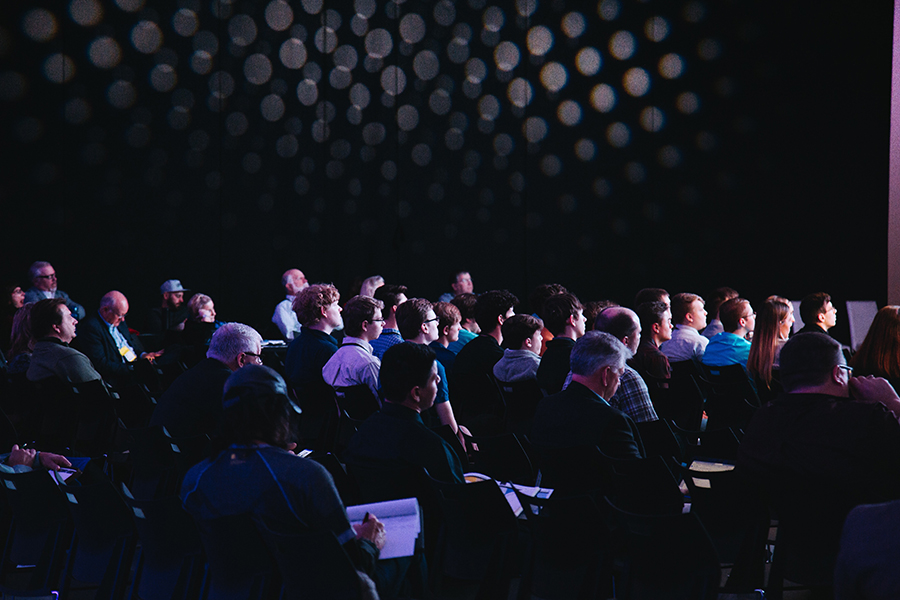 Every year brings new opportunities and events focused on hearing loss that you can attend to connect with others, help raise awareness, and learn about advances in hearing loss technology. Whether gathering in an exotic location or joining virtually from your own home, events are a great opportunity to network and socialize.
This blog will break down some of the top hearing loss-focused events of 2023 that we recommend exploring.
Here are just a few events to put on your 2023 calendar:
World Hearing Day
Walk4Hearing
HLAA Convention
ALDAcon
ASHA
Webinars
Keep reading for details on each of these great hearing loss events.
World Hearing Day
Organized by the World Health Organization, World Hearing Day aims to raise awareness of hearing loss, hearing loss prevention, and ear care for people around the world. This year's event falls on March 3, with the theme "Ear and hearing care for all! Let's make it a reality." As part of the celebration, WHO will release a new training manual on ear and hearing care for healthcare workers and general practitioners to help integrate hearing care within primary care. To help raise awareness, WHO encourages people to post to social media using #worldhearingday and #hearingcare.
Walk4Hearing
If you like mingling with others outdoors, exercising in groups, and raising awareness for hearing loss and related causes, the Walk4Hearing is for you! Walk4Hearing has many events all over the United States each year in spring and fall, so you can find the gathering taking place nearest to where you live.
Find out more facts about Walk4Hearing and how you can contribute to its mission here!
HLAA Convention
If you're looking for a hearing loss event that has a little bit of something for everyone, then the HLAA Convention may be a great fit! The 2023 event will be held June 29 – July 1 in New Orleans, LA.
HLAA, or Hearing Loss Association of America, is one of the leaders in championing advocacy and rights, hearing loss awareness and prevention, and even financial assistance. If you want to mix and mingle in a classic convention environment, attend informational sessions, and check out the latest hearing loss tech in the exhibit hall, then this could be the perfect event for you!
ALDAcon
ALDAcon is the annual gathering of the Association of Late-Deafened Adults, with an emphasis on creating connections and learning opportunities for people who began experiencing hearing loss later in life. The 2023 event will take place November 1-5 in Austin, TX, and will feature workshops, luncheons, and special social events for attendees to reconnect with old friends and make new ones.
First-time attendees who may be nervous about communicating shouldn't worry —ALDAcon uses a variety of hearing loss accommodations and a communication philosophy of "whatever works," so attendees will be able to connect using hearing aids, sign language, speech reading, or any other form of communication they're most comfortable with!
ASHA
ASHA, or the American Speech-Language-Hearing Association, is another top contributor to continued awareness, development, and knowledge in the hearing community. They host a yearly in-person event you can attend and offer several online conferences and webinars throughout the year. This year's event will take place in Boston, Massachusetts November 16-18.
ASHA tends to lean more towards the health and science side of hearing loss, so if you're someone who enjoys scientific articles and discussing upcoming bills, trends, or new research, be sure to check them out!
Webinars
Webinars are a great way to learn about the latest hearing loss topics and connect with people from all over the world without leaving the comfort of your home! You'll be able to join different events with ease and not have to worry about travel to and from an in-person event. This is also a more cost-effective way to meet others with hearing loss. Check out this link with different options for upcoming 2023 virtual hearing loss events.
These are just some of the mainstream scheduled events, but there are also countless local opportunities to find support, assistance, and community. Check with your audiologist or local Outreach Educator for hearing loss events in your area.
Regardless of which hearing loss event sounds most interesting to you, you'll be sure to meet new people, make connections, and talk with others in the community. It's a great way to get out and try something new!
If you are planning on traveling to one of these hearing loss events in 2023, check out this blog post on how to travel with hearing loss!