Give this low-impact activity a try this winter!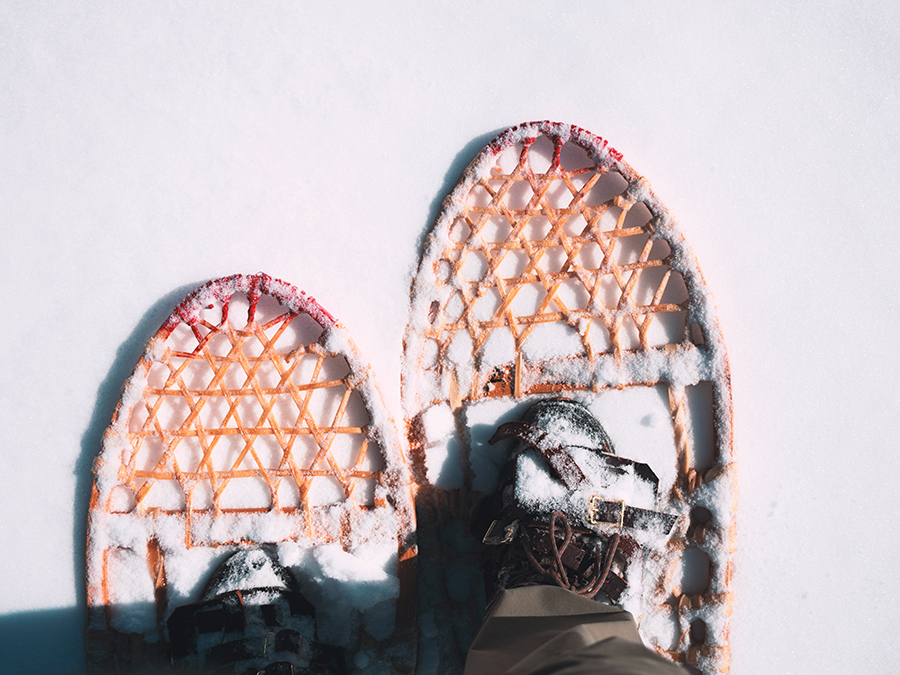 During the colder winter months, it can be a challenge to get out of the house and enjoy an activity that isn't just fun, but good for you too. But there's one activity that's been around for thousands of years that you may not have tried before: snowshoeing!
Not only is this winter activity fun, but there are many health benefits of snowshoeing too! You get to spend time outside enjoying the natural scenery, improve your mood, enjoy a low-impact exercise that's easier on your joints, and get the benefits of a cardiovascular workout to boost your heart health!
As with any new exercise or activity, check with your doctor before you try snowshoeing to make sure it's a good fit for your health needs.
Now let's dive in to learn a bit more about the health benefits of snowshoeing!
Low-impact strength workout
Due to the fluffy snow acting as a buffer between you and the hard ground, snowshoeing can have a lower impact on your joints than other workouts. People who are advised to be easy on their knees, hips, and ankles may be able to comfortably head out snowshoeing. You can also adjust how intense the activity is, from a casual stroll on a flat path to a more intense hike up and down hills.
Over time, snowshoeing can build muscle in the quadriceps, hamstrings, glutes, and calves. The more consistently you do it, the stronger those muscles will get and the easier it can get to go further or longer on the snowshoes. This is just one of the many health benefits of snowshoeing!
Good cardiovascular workout
Like walking, snowshoeing is a great cardio workout! You'll get your heart pumping without doing too strenuous of an activity, especially if something like running is hard on your knees or joints. Not only does a cardiovascular workout feel great during and immediately after, but cardio also has excellent long-term health benefits, like decreasing the likelihood of heart disease and other health conditions.
Before you get started, it's always a good idea to talk with your doctor about your cardiovascular health and how you can safely add cardio exercise to your movement routines.
Enjoy time outdoors
Winter and the cold make it more difficult to get out in the sun and fresh air, but snowshoeing is a fun way to get out there! You can mix up the location of your trek and get new perspectives each time you go out, or you may find a favorite trail that you go back to for a nice, comfortable walk in the snow. Hitting the trails with family or friends is a great way to socialize while enjoying time outside as well!
Boost your mood
Increasing your serotonin, or "happy hormones," during the darker months is a great way to boost your mood and relieve some stress. Studies show that exercise can do this, plus being outside in the fresh air is an added bonus.
By strapping on a pair of snowshoes this winter, you can try a new activity, get some great movement in, and enjoy the many health benefits of snowshoeing! For more health and wellness tips and suggestions for fun winter activities, keep reading the CapTel blog!