Discover which resources share the latest hearing loss technology news.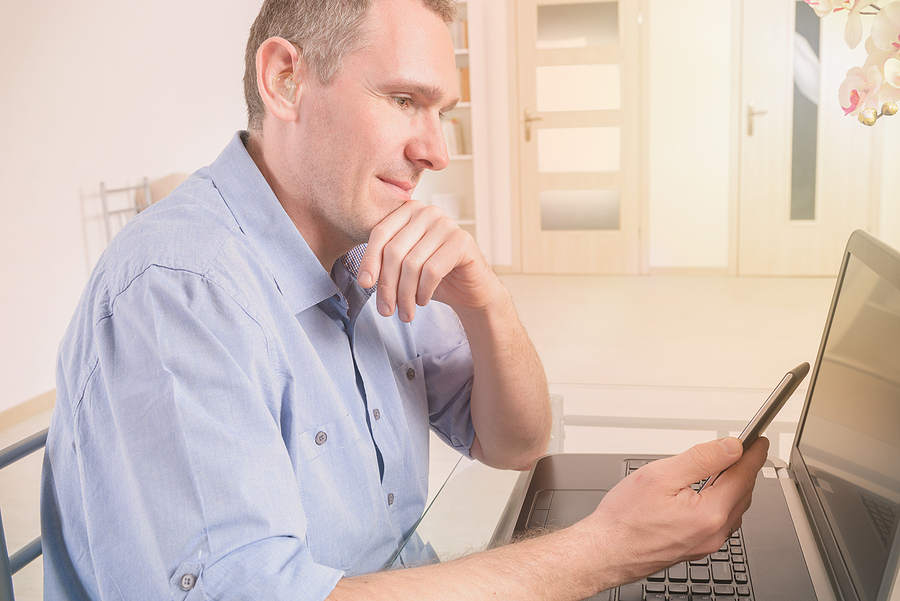 The technology used in hearing aids, assisted listening devices, and hearing healthcare has come a long way, and the changes taking place are remarkable. Breakthroughs are happening all the time that add further convenience and comfort to the lives of people with hearing loss.
Whether you want to stay up to date with the latest hearing loss news or are curious about how hearing loss technology works, there are several research and advocacy organizations that regularly publish hearing loss technology updates. These sources have credible content written by experts in the field of hearing care, so you can rest assured the information you're getting is relevant and accurate.
Consumer Technology Association
Audiology Online
Social Media Accounts
BetterHearing.org
Here are just a few resources to help keep you up to date on the latest hearing loss technology:
Consumer Technology Association
If you're the type of person who enjoys reading up on the latest technological advancements, the Consumer Technology Association website is perfect for you! In addition to automotive technology and many other high-tech topics, they cover advances in accessibility technologies, including hearing loss technology and breakthroughs. You can get a feel for the types of articles they cover on the site before registering, which is the best way to get updates. Registered users enjoy additional benefits, such as participation in virtual tech conferences with industry leaders.
Audiology Online
CapTel is a partner of Audiology Online, an online journal that is part of "continued," a trusted education platform used by audiologists, physical therapists, and others in the medical field. Audiology Online's articles cover dozens of hearing loss-related topics, including batteries, assistive devices, hearing aids, and more. These fascinating articles are free to the public and professionally researched. Though not required, you can subscribe to an annual membership for a fee if you want to participate in their educational courses and attend webinars. Audiology Online is an excellent resource for people with hearing loss and audiologists alike.
Social Media Accounts
Are you looking for hearing loss technology news in bite-sized, on-the-go doses? Get frequent updates by following social media accounts such as  @BetterHearing, @HLAA,  @HearingHealthFn and @HearingTracker. These accounts post fascinating hearing health-related content every day. To fully enjoy this experience you might need a bit of social media savvy, including knowing how to search for hearing-loss related accounts and set up a list if you wish to view them separately from the rest of your news feed.
BetterHearing.org
Another way to stay current on the latest in hearing loss technology is by visiting the Newsroom page at BetterHearing.org. The Newsroom includes articles from various sources on topics including innovations, updates from the Food and Drug Administration, research, and more. It's a great way to stay informed about all things hearing loss-related, all in one convenient place!
Want another great way to stay current on hearing loss technology news? Keep coming back here to the CapTel blog! We post regularly about technology, health tips, and more topics for people with hearing loss.