If you're planning to visit the Big Easy, check out these stops while you're there.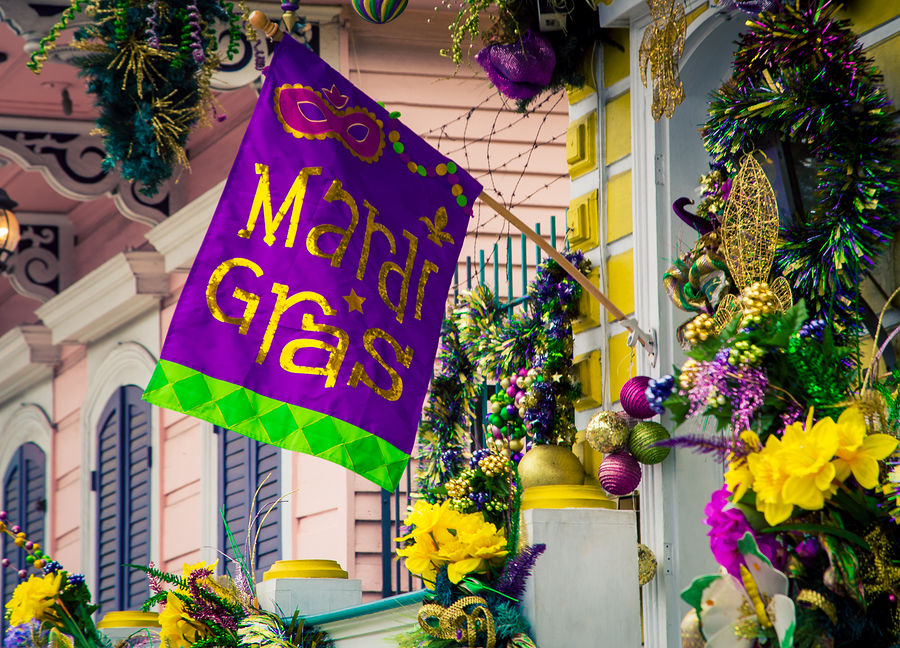 Whether you'd like to head down to NOLA for the excitement of Mard i Gras, attend this summer's HLAA2020 Convention, or visit the lively southern city at another time of year, there are plenty of hearing loss-friendly activities in New Orleans to keep you busy.
Here are some ideas to get you started:
Safely celebrate Mardi Gras
Visit the Music Box Village
Go on a self-guided walking tour
Take the St. Charles streetcar
Spend a day at the museums
Explore nature at Jean Lafitte
Attend a conference
Read on for more tips about these hearing loss-friendly activities in New Orleans.
Safely celebrate Mardi Gras
If you are heading down to celebrate "Fat Tuesday" by watching costumed "krewes" parade through the streets of NOLA, consider booking a hearing accessible hotel ahead of time. The closer you are to the French Quarter, the better, so you always have an oasis to return to within walking distance. Here are a few other hearing loss accessibility considerations for your next hotel stay.
Next, think about your ears. The parades and jazz can get noisy, so it's smart to protect them by packing earplugs or headphones. Learn more about gadgets that can help protect your hearing on our blog. Or, you could skip going out on the actual day of Mardi Gras, as celebrations begin about two weeks before, so there's plenty of fun to be had while avoiding the biggest crowds.
Visit the Music Box Village
It'll take a bus or rideshare service to the edge of the Bywater district to get there, but this whimsical village is designed to let you explore your creativity. Each building in the village also functions as an interactive instrument for guests to experience. One of the installations in the village offers visitors a "visceral, innovative encounter with sound." Created by a deaf sound artist, Elevator Pitch features recordings of thirteen deaf participants in different frequencies that create vibrations across the walls and floor—so you can actually feel the sound!
Go on a self-guided walking tour
Another one of the hearing loss-friendly activities in New Orleans is all about exploring the city. The beauty of being your own tour guide is that you can choose tours in whatever form is most accessible to you—whether it's written down or an audio smartphone tour that can sync with Bluetooth hearing aids or other personal sound amplification products (PSAPs).
Depending on your tastes, try one or all of these New Orleans options through the GPSmyCity app!
Take the St. Charles streetcar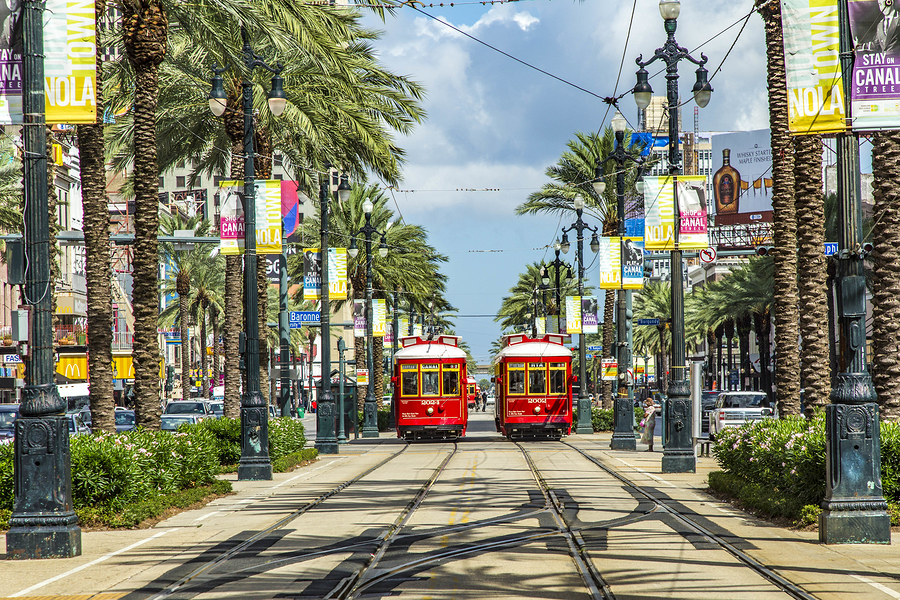 The famous colorful streetcars are a wonderful way to get yourself around New Orleans. You can pay in exact change ($1.25 a ride) or download the RTA GoMobile app to purchase tickets or "Jazzy Passes" easily. The St. Charles streetcar is an attraction of its own, as it goes through the beautiful tree-lined neighborhoods and Victorian mansions of the Garden District. While you're in the area, take yourself on this self-guided walking tour, which is available in text or audio forms.
Spend a day at the museums
New Orleans is a unique city full of vibrant history and culture, which is reflected in its many museums.
The acclaimed World War II Museum is located in the city because that's where U.S. soldiers arrived home after amphibious battles. While you're there, make sure to watch Beyond All Boundaries, a Tom-Hanks-narrated experience where you can request assistive listening devices or sign language interpretation (at least 48 hours in advance). In the rest of the museum, hearing loss-friendly options include captioned exhibit videos and circulating staff trained in ASL.
Explore an old apothecary at the Pharmacy Museum to check out medical developments and curiosities of days gone by. And at the New Orleans Museum of Art, you can download their mobile guide onto your smartphone as you explore the art inside the museum and extensive sculpture garden outside.
Explore nature at Jean Lafitte
While in Louisiana, consider a day trip to the swamps and bayous in the Jean Lafitte National Historical Park and Preserve. If you choose this hearing loss-friendly activity in New Orleans, you'll find a collection of visitor and cultural centers in different areas near the park, most of which offer closed-captioned films. Then, see if you can spot an alligator on a boat tour and admire the Spanish moss draping from the cypress trees.
Attend a conference
There are a couple of great hearing loss events going on this year in New Orleans, including the HearTECH Expo in April and the HLAA2020 Convention in June. See more info on those and other 2020 hearing loss events in our blog article.
Ready to call and book some of these hearing-loss-friendly activities in New Orleans? Make it easy with a CapTel captioned telephone. To learn more about how it works, visit our website or call 800.233.9130 today.