Pick up these nutritious warm weather-friendly options at your farmers' market or grocery store.
Eating healthy is a pleasant task in the summer, thanks to the wide variety of delicious and nutritious summer foods to be found. Seasonal produce is ripening, which means there are so many fresh flavors to keep you nourished, hydrated, and cool. Let's look at eight healthy summer foods to feature on your plate this season!
Blueberries
Watermelon
Portobello mushrooms
Guacamole
Peaches
Hummus
Pomegranate
Leafy greens
See the benefits of these healthy summer foods and get some recipe ideas below.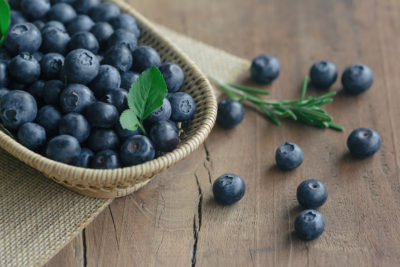 Blueberries
Often touted as one of the world's healthiest foods, blueberries certainly deserve their reputation. In fact, we wrote a whole post on the health benefits of blueberries, which range from immune health to brain enhancement and more. Enjoy a raw handful or freeze them to blend up in a cooling and refreshing summer smoothie.
Watermelon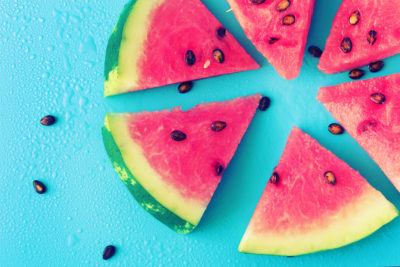 Is there a more classic summer food than watermelon? Eat your way to hydration and enjoy other benefits like heart health, reduced inflammation, and healthier skin. Bite into a juicy wedge or get creative with a recipe like cucumber-watermelon salad or watermelon gazpacho.
Portobello mushrooms
This healthy summer hit is always popular at the BBQ, especially in burger form because of their meaty taste and texture. It's a low-cal swap that also delivers essential vitamins and minerals like potassium and niacin. Use a simple marinade like the one in this recipe to amp up the flavor this season.
Guacamole
Summer gatherings are often centered around a bowl of chips and fresh, summery dip. Making avocados the central attraction means serving up a dish of heart-healthy fats, fiber, and antioxidants. Try your hand at homemade guac with a recipe featuring fresh, flavorful ingredients including tomatoes, cilantro, and a splash of tangy lime.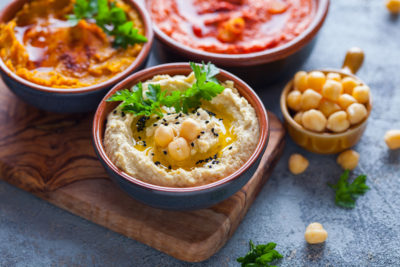 Hummus
Another healthy option for your chips-and-dip plan is to add a bowl of hummus next to the guacamole. The chickpeas in hummus deliver a dose of healthy plant protein and fiber. Eating legumes is also linked to healthy body weight. Plus, guests with food intolerances will thank you, since hummus is free from gluten, dairy, and nuts.
Peaches
Biting into a juicy peach is another nostalgic (if sticky) summer tradition you might remember from childhood. The antioxidants in peaches contain anti-aging properties, and the plant compounds in this healthy summer food may also have protective effects for the skin, heart, and immunity. If you have seasonal allergies, there's some indication that peaches could help reduce symptoms by inhibiting histamine release.
Pomegranate
A spoon of cold pomegranate seeds will deliver a hydrating, tart-yet-sweet mouthful with a unique textural experience. The fruit—technically a berry—also has impressive health benefits, including anti-inflammatory effects, potential slowed cancer cell growth, memory sharpening, and better exercise performance. Pomegranate newcomers might be baffled when preparing it at first, so follow a tutorial on how to harvest the seeds. Eat them raw or mix them into oatmeal, smoothies, cereal, and more.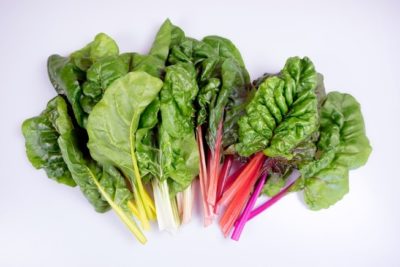 Leafy greens
If summer heat gets your brain feeling lethargic, make sure salads are a staple on your healthy summer foods list because leafy greens are linked to better cognitive health. Fill your bowl with your favorites: lettuce, kale, spinach, arugula – they're all healthy! Leafy greens are chock-full of vitamins and plant compounds that can do wonders for your body. Load them up with summer veggies, nuts, dressings, and other toppings for a seasonal bowl full of pure goodness.
These healthy summer foods are only the tip of the iceberg. Visit your local farmers' market to try even more in-season specialties in your region. From sweet corn to strawberries, you never know what you might find! Next, learn more tips for incorporating fruits and veggies into your life, or browse other good-for-you articles on our health and wellness blog.