Learn how to maximize your good time at outdoor gatherings.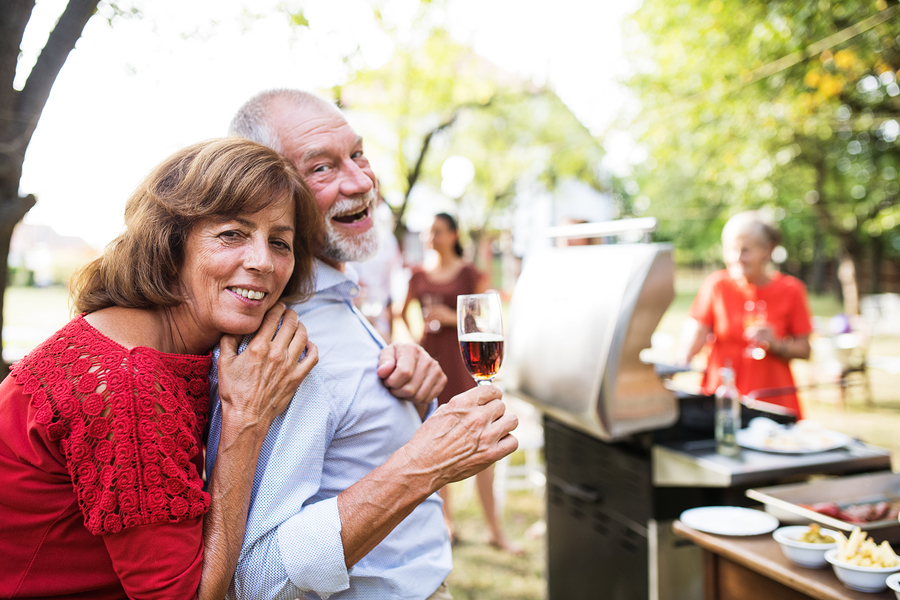 Summer is a time of gathering in the backyard to enjoy freshly grilled bites and good company. To make the most out of spending time with family and friends this season, use these tips for enjoying a summer barbecue with hearing loss:
Find a good spot
Mingle with small groups
Ask for lower music volume
Take a break if you need to
Consider assistive listening devices
Relax and enjoy yourself
Keep reading to learn more about these hearing loss strategies for your next BBQ.
1. Find a good spot
When you arrive at the backyard gathering, keep in mind that some spots are more favorable than others. People tend to congregate around food and drink, so consider situating yourself away from the main serving areas to eliminate excess background noise. Another helpful tip for enjoying a summer barbecue with hearing loss is to avoid settling in near noisy devices like fans or music speakers. You may also want to consider facing away from the sun to prevent a glare if you rely on facial expressions or lip reading.
2. Mingle with small groups
Barbecues are natural places to mix and mingle. Moving between smaller groups of people – or chatting one-on-one – can help ensure you have a chance to talk to everyone in attendance. Fewer people around you will also minimize background noise and help ensure you can hear what is being said.
3. Ask for lower music volume
A favorite summer playlist makes a nice soundtrack for a BBQ, but if the volume is drowning out voices for you, consider asking the host to turn it down to a low background noise level. Chances are, other guests would appreciate it too!
4. Take a break if you need to
If you're feeling the need to take a break from enjoying the summer barbecue, feel free to step away for a bit. Head to the restroom, admire the garden, offer to help in the kitchen, or take a stroll around the block.
5. Fine tune your assistive listening device
If you wear hearing aids or have another assistive listening device, experiment with the settings at home to fine-tune it for outdoor conversations. You can recruit a family member to help test it out before the event.
6. Relax and enjoy yourself
When enjoying a summer barbecue with hearing loss, you might not catch every single word. That's okay! Don't be afraid to ask someone to repeat themselves if you think you missed what they said. Or, consider enlisting the help of a friend to stick with you to offer whatever level of assistance you need.
Learn how comedian and activist, Gael Hannan, finds the humor in her progressive hearing loss here.
We hope these tips for enjoying a summer barbecue with hearing loss will help you make the most of warm-weather good times.
For more articles on navigating hearing loss, keep reading our senior living and hearing loss blog. To learn about how CapTel captioned telephones can help you stay in touch with loved ones, head to our website today.