When the final days of summer fade away, you may look back wistfully on the sunny days, glasses of lemonade and trips to the pool. But the end of one season means the start of the next – those crisp, beautiful days of fall have finally arrived.
To celebrate fall in style, consider one of the following fun seasonal ideas:
1. Take a walk
What better way to enjoy the changing foliage and pleasant weather than to take a brisk walk outside? Explore your own neighborhood on foot, or drive to a nearby trail where you can fully immerse yourself in nature. Whether or not you live in an area that sees magnificent colors during autumn, these cooler months are nonetheless the perfect weather for some light physical activity outdoors.
To make the experience even better, grab a friend or loved one and take advantage of fall together. It's the perfect opportunity to get in some exercise while catching up with someone who you care about. Just keep an eye on the weather – those rainy afternoons can sneak up on you!
2. Use your slow cooker
When it comes to food, fall is the perfect time for warm stews, casseroles and other favorite recipes made in a slow cooker. Comfort food is at its peak during this period, when the weather is cool enough to keep you indoors but there's plenty of fresh produce available from the harvest. Try a thick beef soup or a hearty chili paired with fresh baked bread. If you make enough to share, invite friends or family over to celebrate the autumn season together around the dinner table!
Not only does a slow cooker make your meal prep process simpler than ever, it also means that your house will be enveloped by incredible aromas for the entire day as the food cooks. It's a win-win.
Consider making a visit to your local farmer's market to pick up seasonal produce, like squash, sweet potatoes and parsnips to start perfecting your fall recipes. You might even find some new dishes to serve as part of Thanksgiving dinner.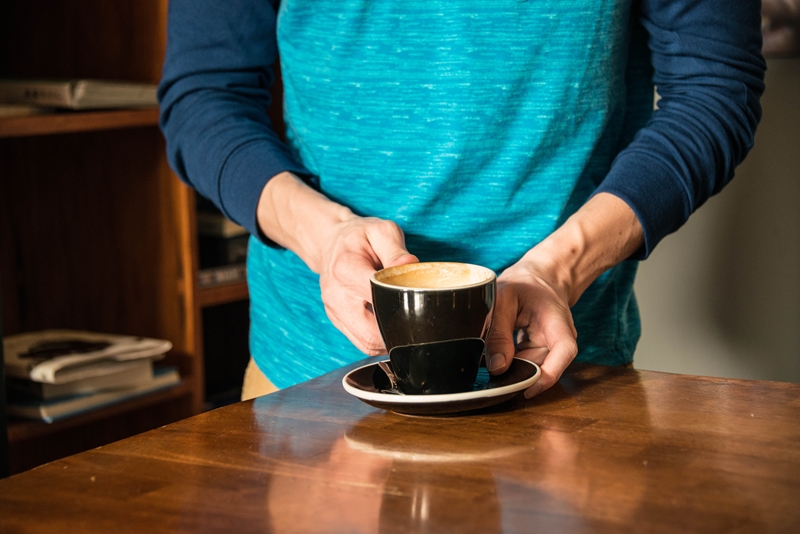 3. Brew a favorite tea
The return of cool weather means that it's the perfect time to pull out your favorite warm beverages, like herbal teas. Go with something apple or pumpkin flavored to really indulge in the flavors of the season. Cinnamon, chai and other spices are cozy options as well, especially if you want to add something extra to your normal cup of caffeinated tea in the morning. Many stores offer special blends created especially for this time of year, so make sure to check next time you're out.
If you aren't a tea drinker, consider warm apple cider or the ever-popular pumpkin spice flavored coffee. Whether you stop at your favorite cafe or make it yourself, a warm, spiced drink is the perfect way to welcome autumn.
4. Visit an orchard
Is there anything that looks more like fall than a basket of apples? If you live near an orchard or farm, make the trip to pick your own local produce on a pleasant autumn day. Not only will you go home with an assortment of delicious fruit, but apple picking is the perfect way to enjoy the crisp weather of the season before the temperatures begin to drop.
Once you're home with your apples, you can really get into the fall spirit by baking some favorite seasonal recipes, like apple pie, fritters, cobbler or even donuts. Your family and neighbors will love stopping by to chat when your home is full of delicious baked goods.
In addition to apples, these farms often also sell pumpkins in the autumn months. You can pick out a few to place on your front porch to enjoy in the early days of fall and then carve them up in time for Halloween!
5. Decorate your house
Enjoying fall outside is fun, but why not bring the season indoors? Celebrate the beginning of fall by decorating your home with dish towels, placemats, throw pillows and other accent pieces in season colors, like orange, maroon and gold. Don't forget to light a few pumpkin-scented candles to add both ambience and extra scent to your decor. You can even bring in some colorful leaves from your walk outside and incorporate them into your decor.
Or you can get an early start on your Halloween decorations and start putting up ghosts, black cats, jack-o-lanterns and other spooky holiday favorites. With a little bit of work, you can become known as the most festive house on the block!