Full of cultural institutions and gorgeous scenery, Boston is one of the most inviting places to visit in the U.S. Museums, historic landmarks and fine dining make it easy to fill your itinerary with memorable and iconic stops. Many of the best things to do in the city are also fully accessible for anyone living with hearing loss.
Ahead of your trip to Boston, here are just a few hearing loss-friendly activities to consider:
1. Revisit colonial America
As one of the most prosperous and dynamic places during the earliest parts of the nation's history, Boston is packed with landmarks that make it easy to experience the country's past. The Freedom Trail, a brick path that snakes through downtown Boston, passes a number of important sites.
The Freedom trail is an excellent choice for anyone living with hearing loss because it is visual in nature. Online resources and annotated signs make it easy to follow along. A personal audio guide provides even more information in an easy and accessible way.
There are 16 official spots to check out. From the Park Street Church and King's Chapel to Fanueil Hall  and the USS Constitution, you can explore all sorts of relics from the past. These locations are free or inexpensive to enjoy and make it possible to connect with the birth of American liberty.
2. Enjoy a relaxing meal
A dynamic, international city, many cultures have made their impact on the city's culinary scene. And as the Boston Chapter of the Hearing Loss Association of America found, some of the area's most quiet restaurants are also among the most spectacular.
One idea is to visit LaLa Rokh in Beacon Hill. This Persian restaurant is lined with acoustic paneling and discourages cell phone use all in an effort to maintain a peaceful atmosphere. The Oak Room at the Fairmont Copley Plaza Hotel in the Back Bay is smart choice for an memorable, upscale meal at a restaurant that also strives to offer a quiet and calm experience.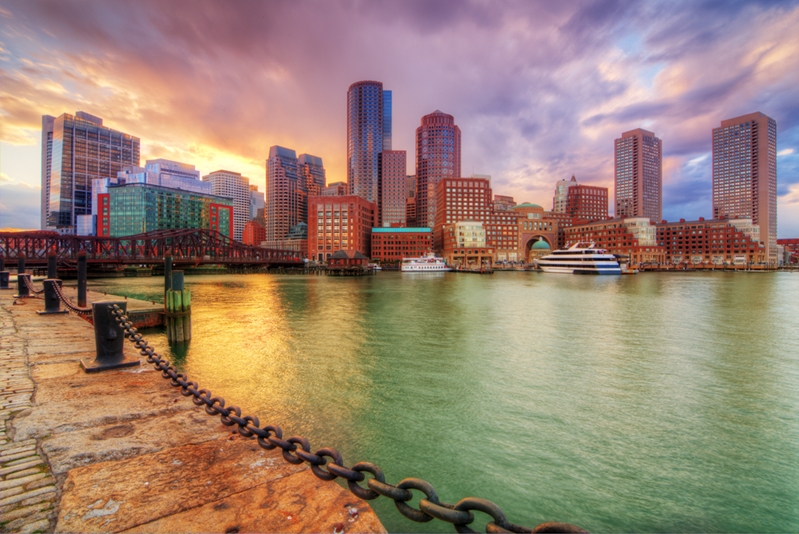 3. Visit one of the city's great museums
Boston has long been a city of arts and sciences, and during your trip it's worth visiting at least one of the many institutions found throughout town.
National Geographic reported that the Museum of Fine Arts houses 450,000 pieces spanning from ancient Egypt and into the present day. Neckloops that are compatible with t-coil hearing aids are available, along with text guides. You can also request an American Sign Language version of the main tour. Not too far away, the Isabella Stewart Gardner Museum showcases 20th century art and decorative pieces. Here text transcripts and neckloops are also available upon request.
4. Tour the MIT Campus
Boston is also a mecca of education, with 35 colleges and universities located in the city. This includes famous institutions such as Harvard University and Boston College. These and the many other institutions have inviting campuses and impressive architecture.
Across the Charles River in neighboring Cambridge is the Massachusetts Institute of Technology. Here some of the brightest minds in the fields of math and science live and work, and the university is full of interesting architecture and displays. You may also want to stop by the MIT Museum, which houses many fine exhibits features including an interesting and dazzling expose on robotics. A private guided tour makes it easy to follow along.
5. Reconnect with nature
Between trips to the dozens of great museums and other landmarks throughout Boston, you may want to simply take a leisurely stroll to enjoy the scenery. Home to many wonderful public parks and trails, the area offers peace of mind and a relaxing escape.
"The city's network of green spaces is an inviting oasis."
Known as the Emerald Necklace, the city's network of green spaces is an inviting oasis and includes famous sites like Arnold Arboretum as well as Boston Common, the oldest public park in the country.
And for a bit of touristy fun, the bar from the television show "Cheers" is located adjacent to the park.
The Boston Harborwalk, meanwhile, hugs the shore and is a fantastic place to truly enjoy the city's natural beauty. Watch impressive sailboats head out toward the harbor islands or enjoy the calming crash of the surf. No matter what you chose to do, there is a wide-array of options for your trip to Boston!