In the age of technology, the amount of tech we have at our fingertips is pretty amazing. Whether you want to order groceries or read the news, there's an app to make everything quick and simple. There are also many popular apps designed to assist people with hearing loss. From games to keep your hearing sharp to personal amplifiers, these options are available for people with hearing loss in the App Store and Google Play: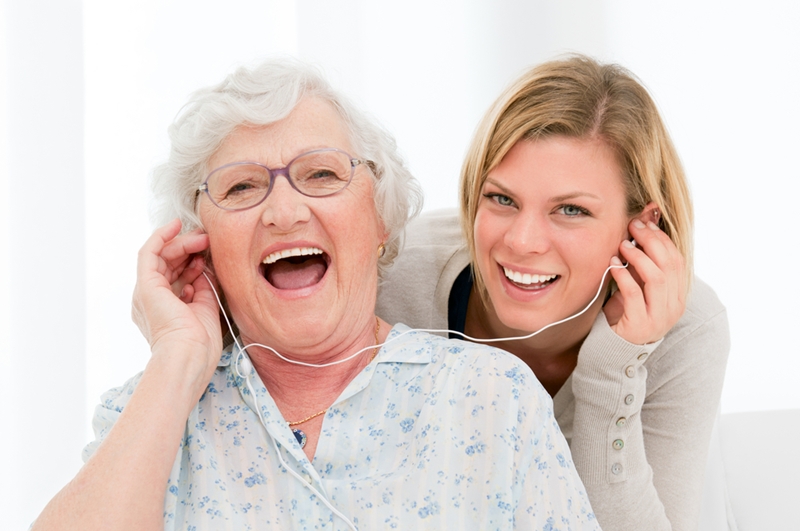 Assistive apps
Hamilton Mobile CapTel
Designed exclusively for individuals who have difficulty hearing on the telephone, this app shows you word-for-word captions of everything the other party says over the phone – similar to captions you'd see on TV. The captions appear on your smartphone display.
Price: Free.
Available in: App Store
TV Louder
TV Louder works as a personal amplifier. This app allows users to plug in a pair of headphones or ear buds and listen to their TVs as loud as they like, without disturbing anyone else in the house. If you're considering TV headphones or a personal amplifier, try this app out first to make sure you like the technology before purchasing a more expensive personal amplifier.
Price: Free.
Available in: App Store.
Tap Tap
Not to be confused with the similarly named "Tap Tap App," Tap Tap notifies people with hearing loss about audible happenings in their environment. You can run this app in the background to make your phone vibrate and flash when it senses sound. If you want to save your battery life or are limited on data, just open it when you need to be sure that a sound gets your attention.
Price: $2.99
Available in: App Store.
Gaming and reference apps
Z OneStop
Z One Stop is an easy way for people with hearing loss to receive all of the up-to-date information impacting people in the hearing loss community. It consolidates a number of well-known blogs, news feeds and video blogs into one place. Z4 Mobile is another popular app in the hearing loss community which works alongside Z OneStop.
Price: Free.
Available in: App Store.
HAPPYneuron
This app has a collection of games that stimulate all sorts of cognitive functions. Some games are dedicated solely to sound so you can exercise your hearing. Membership is valid for all games in the app – so enjoy a few brain teasers as well.
Price: Free seven-day trial, but you need to purchase a membership afterward. Prices range from $14.90 per month to $290 for a lifetime membership.
Available in: App Store and Google Play.
LACE
These programs teach you to different techniques for listening when you have hearing loss. Through a series of 20-minute training sessions completed over the course of a month, LACE shows you different ways to listen and communicate in hard-to-hear environments. If you'd rather use a CD or DVD instead of an app, these options are available on LACE's official website.
Price: $79.
Available in: App Store and Google Play.
These are just some of the apps gaining recent attention. The apps listed here are mentioned as a service to our readers. No endorsement should be implied.