Fall Prevention Awareness Week, an annual event that begins the first day of autumn, is an initiative that was started with a handful of states in 2008. According to The National Council on Aging, the event grew to be recognized in 48 states and the District of Columbia as of 2014. This year, the week kicks off Sept. 23 and runs through the 29th.
The Centers for Disease Control and Prevention finds that falls are the leading cause of injuries (fatal and nonfatal) in older adults, with one in three adults over the age of 65 experiencing a fall every year. The good news is that the risk of falls can be minimized through a combination of personal and home safety precautions, which can lead to increased senior independence: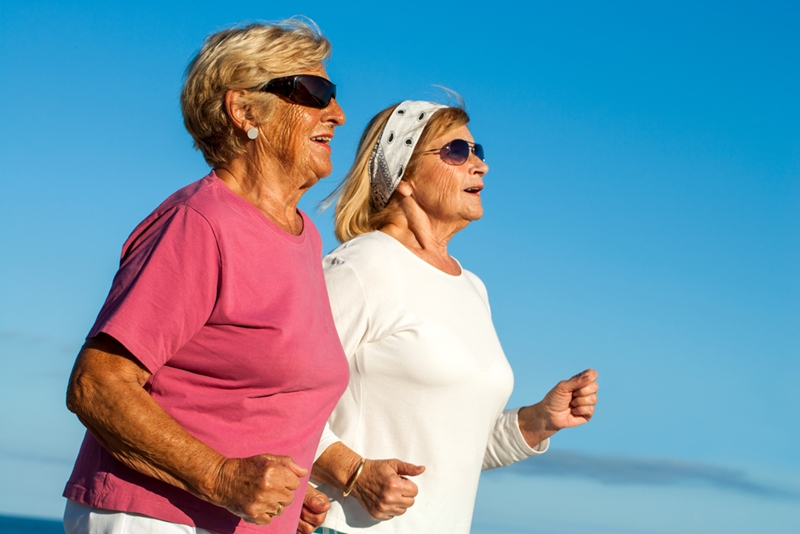 Personal safety
Visit with your doctor to review your medications, discuss your risk and history of falling and get routine checkups on your vision and hearing. The Mayo Clinic stated that certain medicines, such as antidepressants and sedatives, lead to fatigue and dizziness, which can increase the risk of falling. By detailing your fall history, your physician can recommend personal prevention strategies. Compromised vision or hearing loss can sometimes result in loss of balance. By identifying and correcting any underlying sources of imbalance, you can help reduce your risk of falling.
Find a senior-friendly exercise routine that helps develop your balance, flexibility and strength. For example, the CDC recommends tai chi as a source for leg strength and balance. Seniors who participated in tai chi saw a 55 percent reduction in the rate of falls. By inviting a friend or family member to exercise with you, it becomes a fun, social event as well!
Choose sturdy shoes to wear inside and outside. The National Institute on Aging suggests buying shoes that have light, nonslip soles that support your feet well. When indoors, try to avoid to slippers, socks or stockings or going barefoot because these options do not provide sturdy grip or support.
"Seniors who participated in tai chi saw a 55% reduction in the rate of falls."
Home safety
Eliminate any loose objects to reduce potential tripping hazards. Clear the floor of books, clothes, shoes and other items that may obstruct walking paths and either remove rugs or secure them to the floor with double-sided tape.
Install grab bars, handrails and nonslip mats to ensure safety in the bathroom, as the combination of water and tile pose an additional risk for falls. Dr. Gary Kaplan, founder and medical director of the Kaplan Center for Integrative Medicine in McLean, Virginia, told Everyday Health that you should set grab bars up next to the toilet and bathtub.
Add more light sources to make it easier to see at any time of day and avoid hidden falling hazards. The Mayo Clinic suggests fitting each room and hallway with night lights and glow-in-the-dark light switches. To reduce glare from the sun, hang lightweight curtains over windows.