Going to college for the first time is an exciting experience full of firsts and new adventures. Freshmen often leave home for the first time, make new friends and explore the subjects they're passionate about. From discovering new interests to joining clubs and activity groups, there's always something to push students outside of their comfort zone and encourage them to experience the world in ways they never dreamed of before. Students with hearing loss can take advantage of programs and devices designed to help support their classroom experience as well as their social opportunities.
By taking advantage of a few key amenities, college students with hearing loss can get the most out of their higher education experience.
Connecting with others
For most freshmen, leaving home for the first time creates a mix of emotions. While students get the opportunity to meet new people, explore new locations and delve into their studies, it can also be difficult to be away from home. Friends and family will want to stay in touch, so that makes communication a priority.
"A captioned telephone helps students stay connected."
A CapTel captioned telephone can make calling home easier than ever. CapTel displays text of the conversation, so students can have an active phone call knowing they will catch every word. Whether calling loved ones back home or making plans with new friends at college, the captions help students stay connected.
Students with hearing aids should get them checked out before leaving on their college adventure. The Hearing Loss Association of America recommended students visit an audiologist before making the move to get a thorough understanding of each student's specific hearing loss and recommend the appropriate support technology. The help of a professional can be extremely beneficial when it comes to preparing for classes and getting the right assistive devices. Even if a student has gone through high school without using assistive technology, it's worthwhile to check out the available options.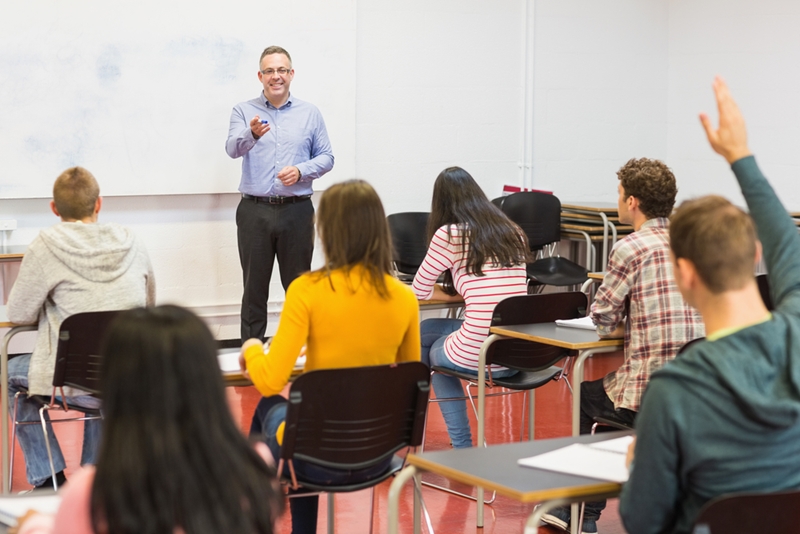 Getting the most out of the classroom experience
Unfortunately, not every room on campus will be designed to specifically benefit those with hearing loss. Each year, more schools are making a concerted effort to create hearing friendly environments for students who use assistive devices. Accredited Schools Online noted that many schools have programs to offer assistance to those with hearing loss. Students should speak with their assigned guidance counselors to learn about the options available to them on campus.
Many colleges offer sign language interpreters to assist students, which can make a huge difference when attending lectures in large auditoriums as well as traditional classroom settings. Smaller group learning sessions can sometimes provide an easier hearing environment.
When it comes to higher education, students with hearing loss can enjoy the full college experience with the help of a few easy-to-use devices. Students should always inquire about what kind of assistance the school can provide to make learning accessible and enjoyable.