Put these titles on your reading list!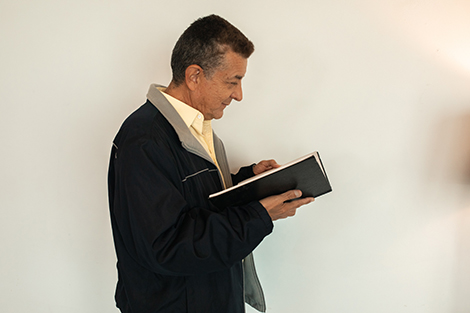 If you like to keep your knowledge up-to-date about subjects that matter to you, reading the latest books about hearing loss is a great idea! Whether you enjoy informational and scientific books about hearing loss, personal memoirs, fictional stories, or even books to help the kids in your life understand hearing loss, there are plenty of options to choose from.
Here are just a few titles you may want to check out include:
Hear & Beyond: Live Skillfully with Hearing Loss
Hearing Loss for Dummies
Mayo Clinic on Hearing and Balance
C.I. Quest (Kids)
A Junior Scientist's Guide to Hearing Loss (Kids)
Let's learn about these five new books about hearing loss!
Hear & Beyond: Live Skillfully with Hearing Loss
If you only read one book on this list, Hear & Beyond would be a great choice! Co-written by two experienced hearing-health advocates (Gael Hannan and Shari Eberts), this relatable, informative, and humorous book offers insights and strategies for navigating all areas of life that are impacted by hearing loss, such as relationships, work, and technology.
Drawing from their own experiences and the experiences of thousands of others, the authors provide a comprehensive guide on how to live skillfully with hearing loss. It also includes tips for cultivating a positive mindset, effective communication behaviors, and techniques for managing listening situations.
Hearing Loss for Dummies
Despite its flippant title, the "For Dummies" series of books does a great job of boiling down complex topics into straightforward, helpful content, and this guide is no exception. Authors Frank Lin and Nicholas Reed from the Johns Hopkins School of Medicine lead you through essential topics such as understanding how hearing works, finding trustworthy specialists, getting your hearing tested, selecting hearing aids, weighing surgical options like cochlear implants, affording hearing healthcare, and more.
Mayo Clinic on Hearing and Balance
As you may know, the ear is a complex body part that controls not only hearing but balance as well. In this Mayo Clinic book, leading audiologist Jamie M. Bogle helps readers understand the causes of hearing loss and balance issues, how these conditions can be prevented, and how to manage these issues in a way that improves their quality of life. The book covers topics such as how hearing and balance are tested, ways to protect your hearing health, and medical options you can pursue.
C.I. Quest (Kids)
C.I. Quest is a charming story told in rhyme about a young farmer who loses his cochlear implants on the farm, and how all the animals join in the search to find them. With lovable characters and beautiful illustrations, this book is perfect for young learners, as well as for parents, teachers, and hearing specialists. It can be enjoyed by children of all ages and provides awareness messages that can help everyone understand hearing loss.
A Junior Scientist's Guide to Hearing Loss (Kids)
Elementary and middle school students will enjoy this "exploration of the ear," which uses fun illustrations to communicate valuable information for kids. Whether someone in their family has hearing loss and they want to know more, they're curious about how ears work, or they're thinking of learning sign language, young readers can use this book to explore useful ideas and even do their own experiments along the way!
In this article, we've focused on rounding up the newest books about hearing loss as of early 2023. If you want to add even more titles to your reading list, check out our 2020 book picks and these nine non-fiction books about hearing loss!